Client
Johnny Sausage
Completed at TwofromTwo
Design Direction: Brett Layton
Design: Ryan Vincent
Image Credit: Elmward
Description
Who is Johnny Sausage?
Johnny Sausage is not only the guise of New York City mobster John Barbato but also a pop-up Italian restaurant housed in the Mangrove Hotel in Broome, Western Australia. Serving fresh Italian cuisine with a smile, Johnny Sausage has kept the hotel restaurant seats full during the cold Broome off-season, with its vibrant branding and gangster inspired theme.
We built an identity around the intrigue of John Barbato and his unique name. By asking 'Who is Johnny Sausage?' we have been able to build interest and excitement around the pop-up venue. The bold identity uses vintage typography, archival photographs and playful language to reference the past but provide a space that is Instagram worthy in 2018.
www.johnnysausage.com.au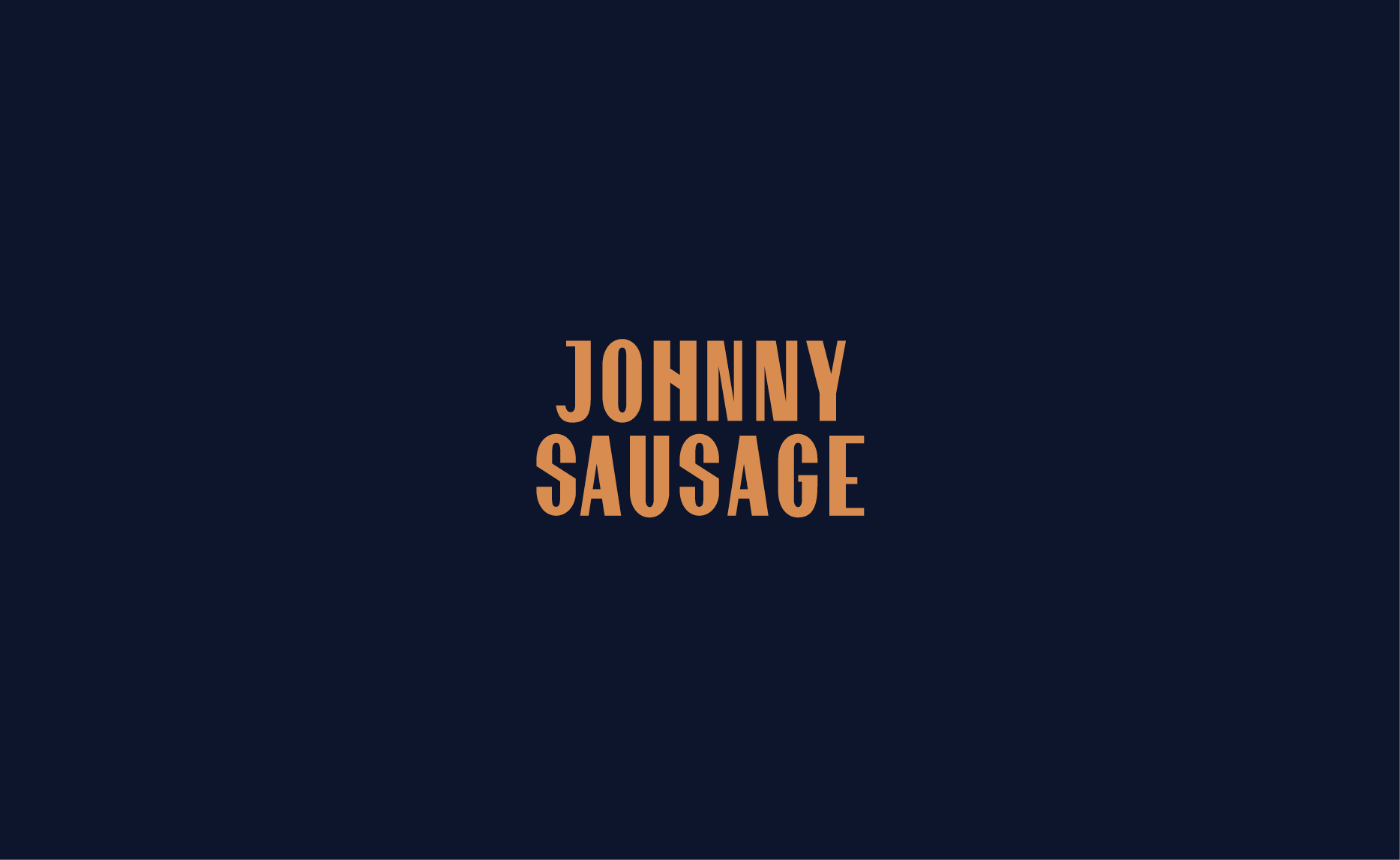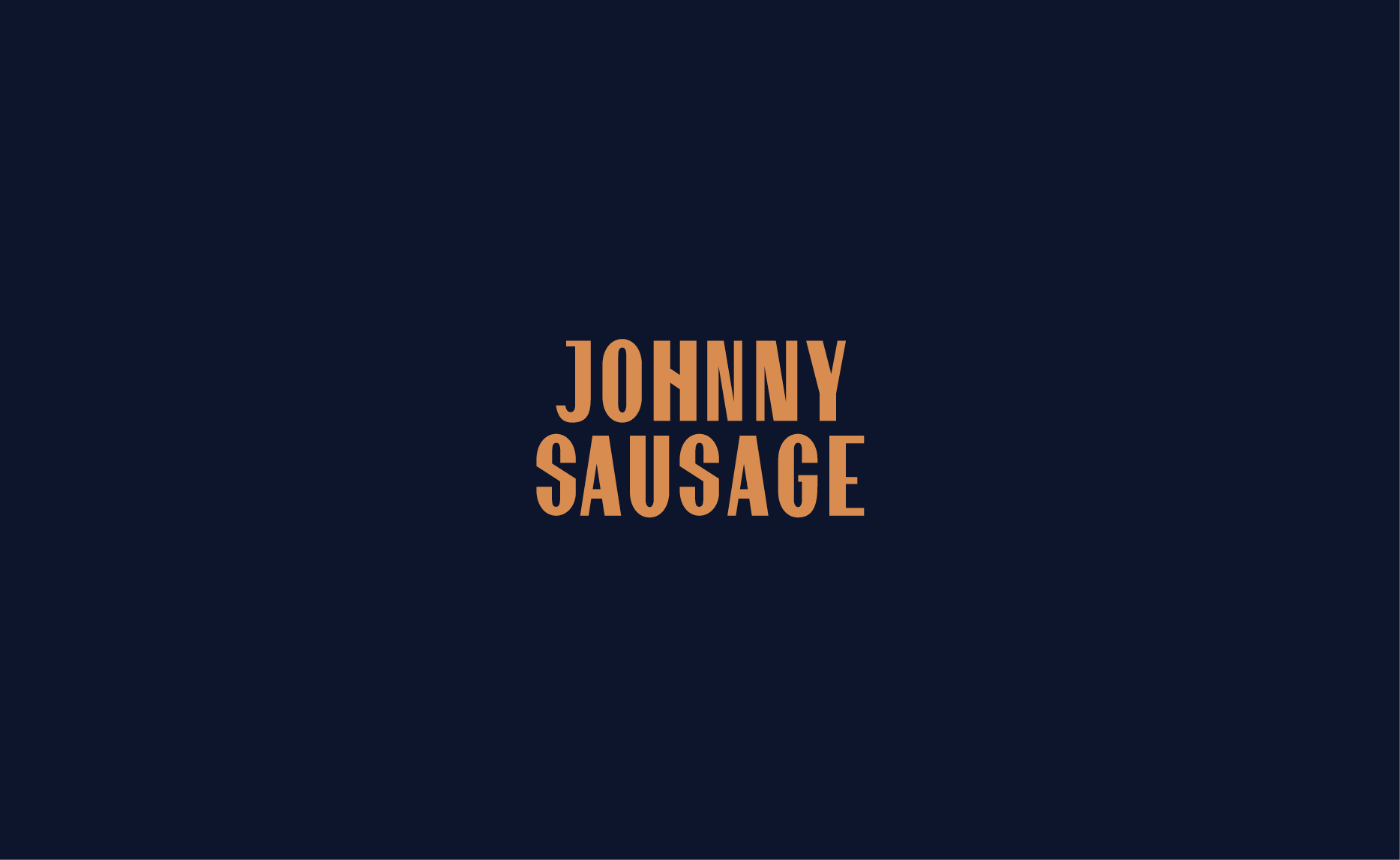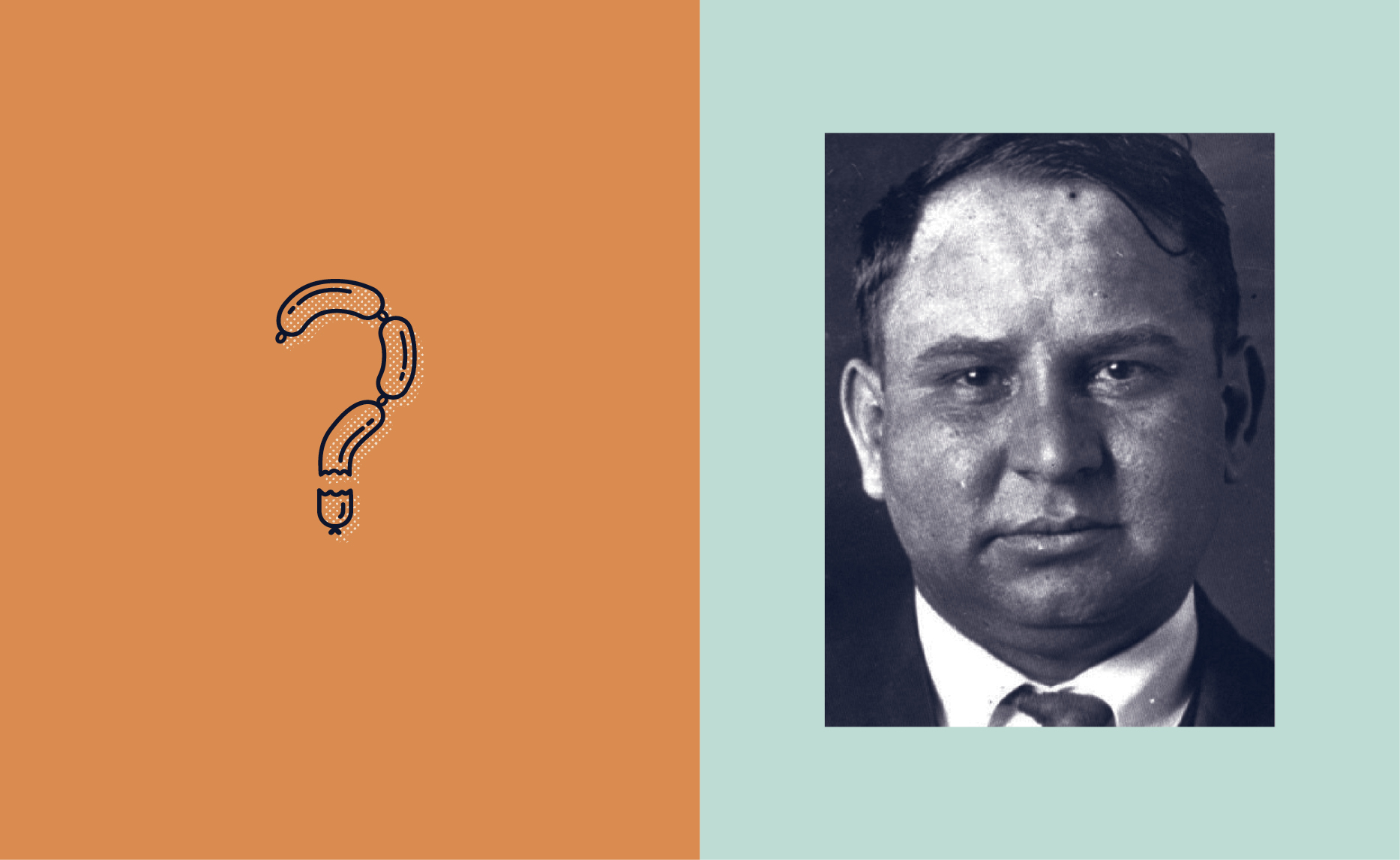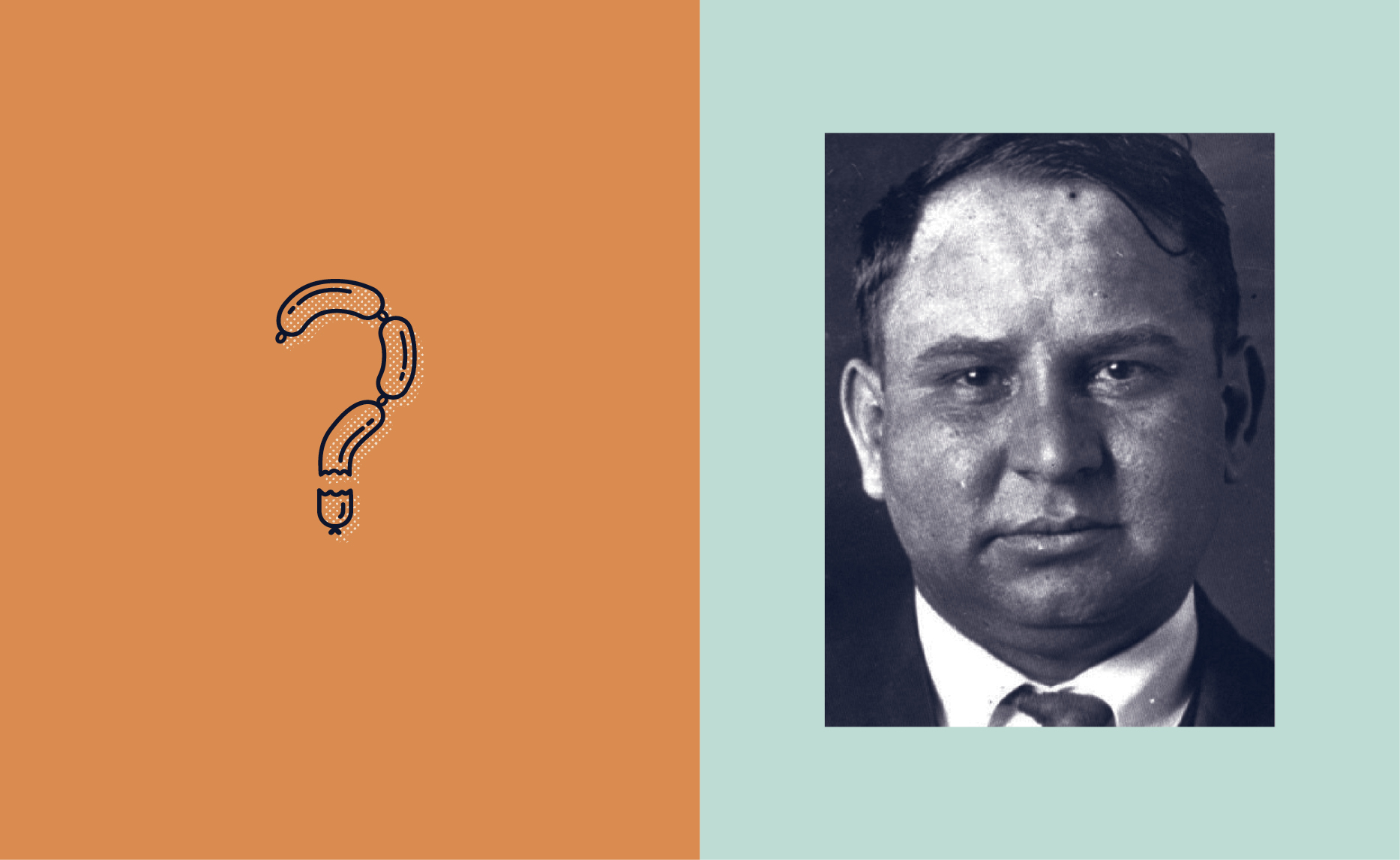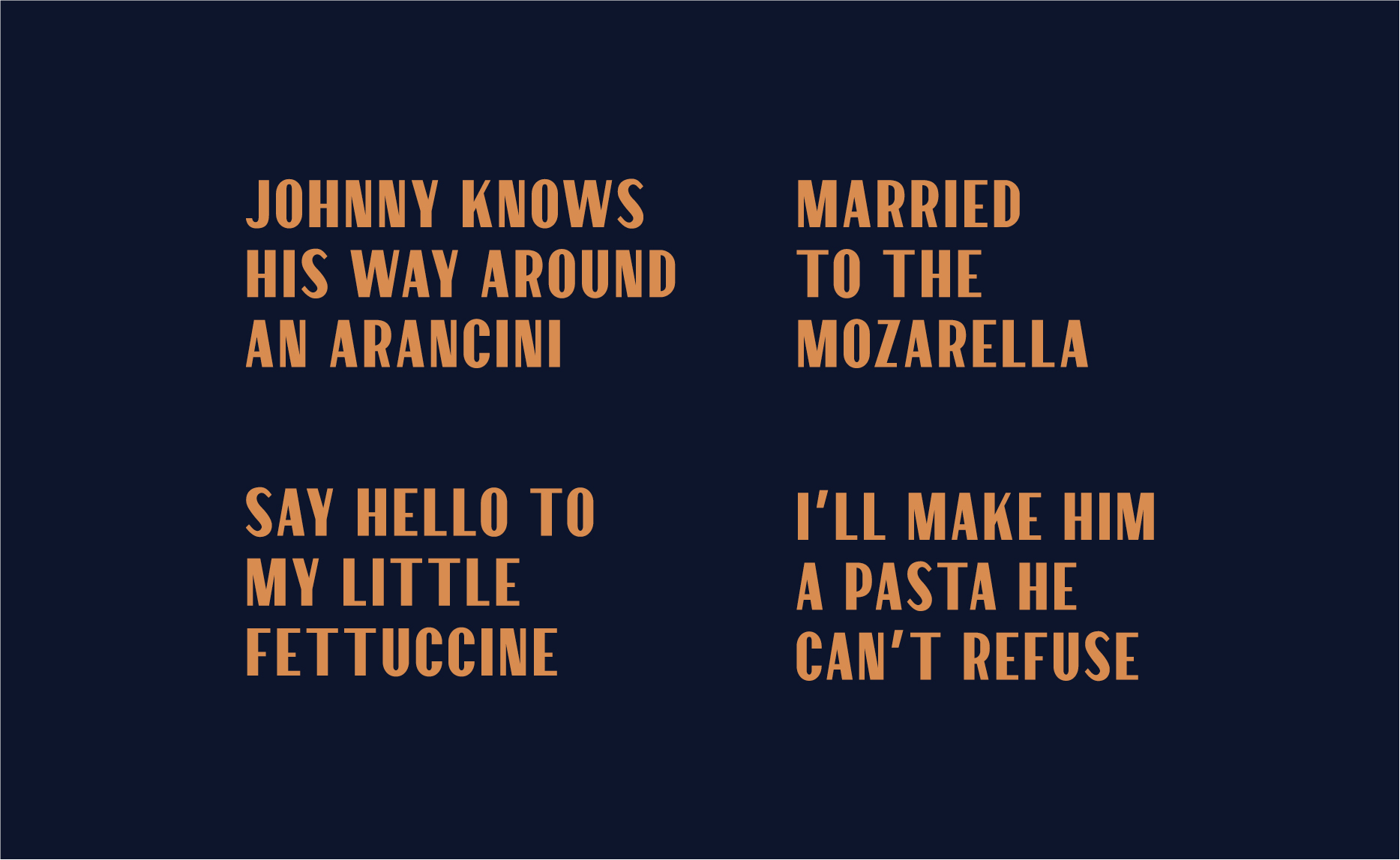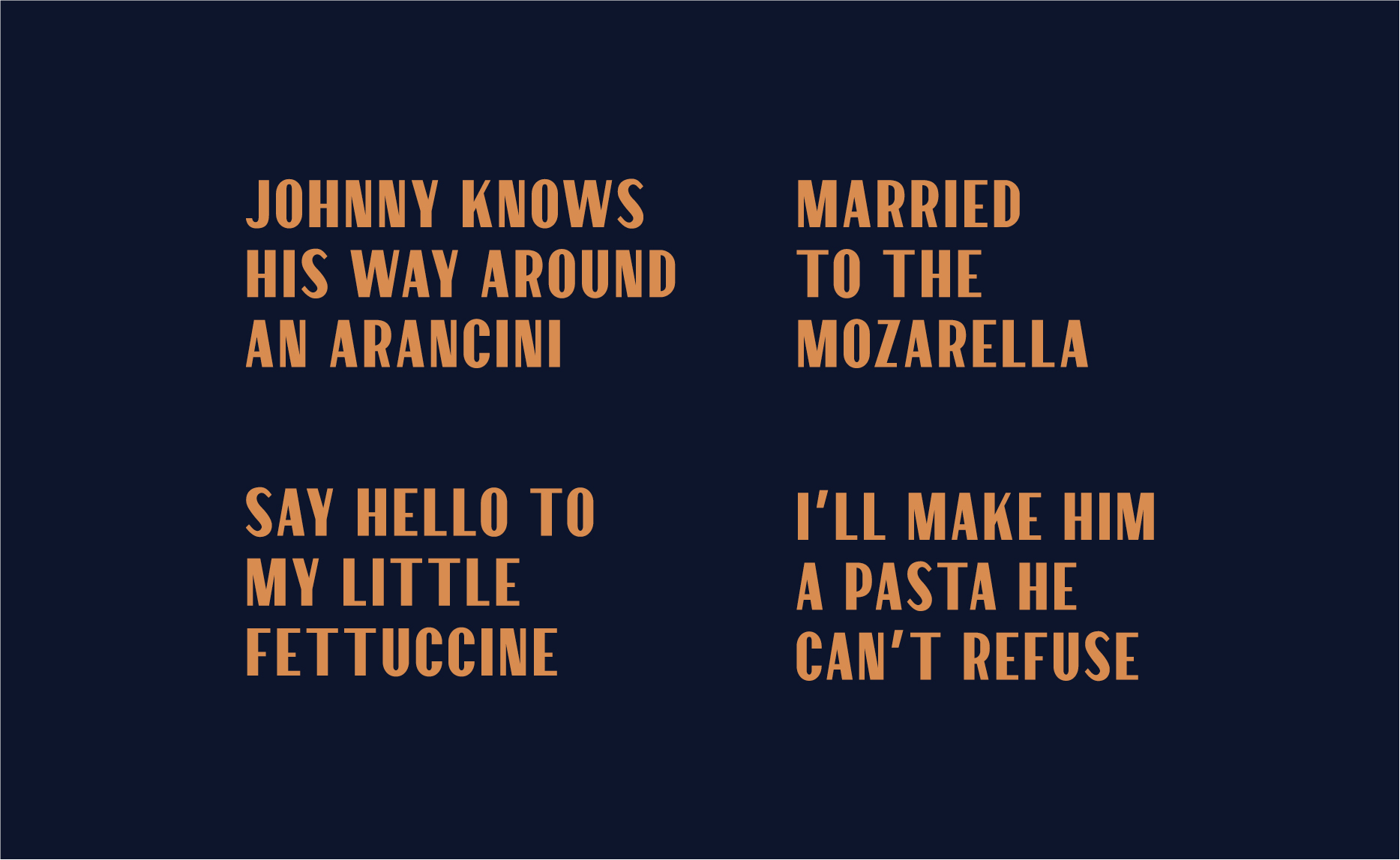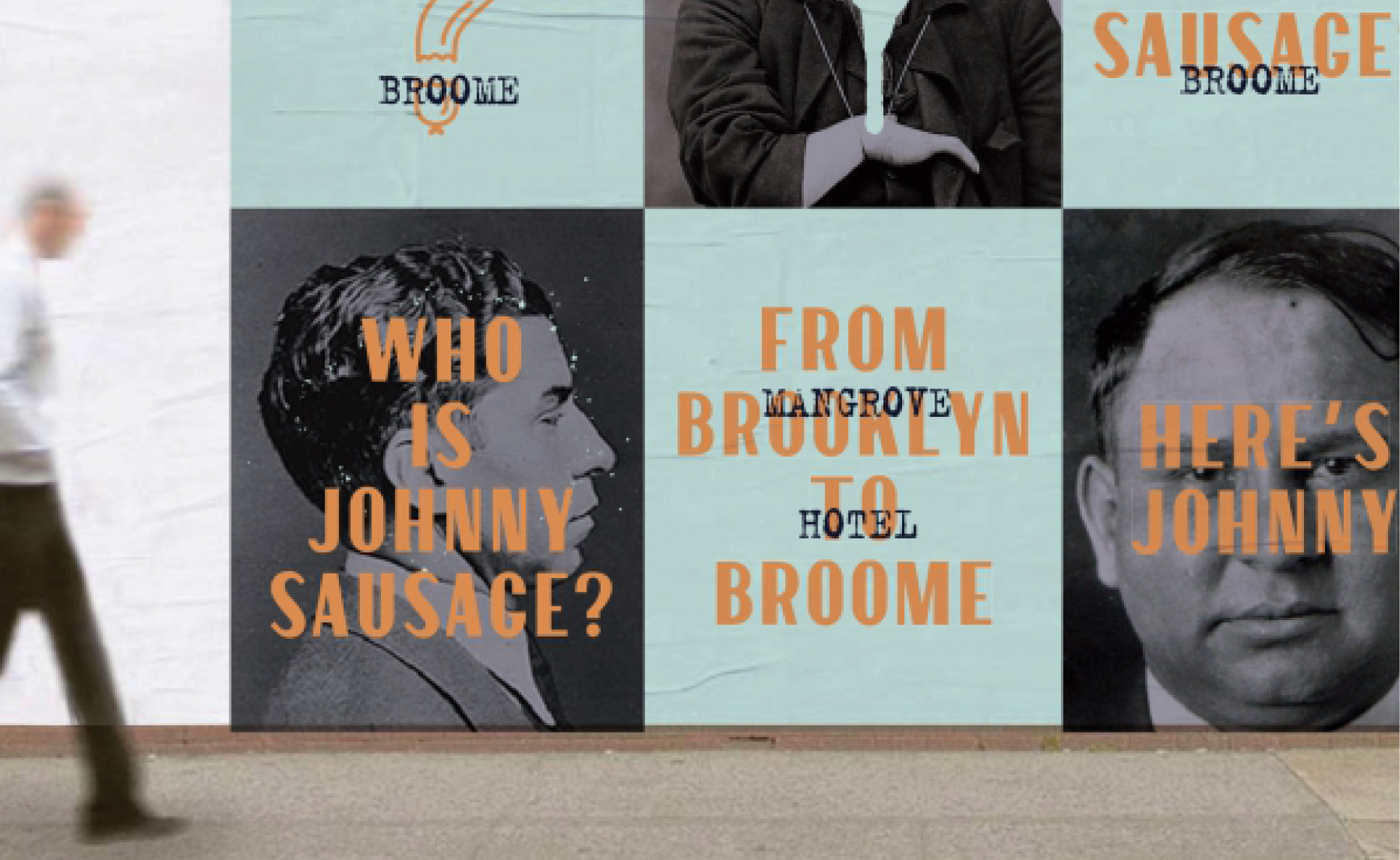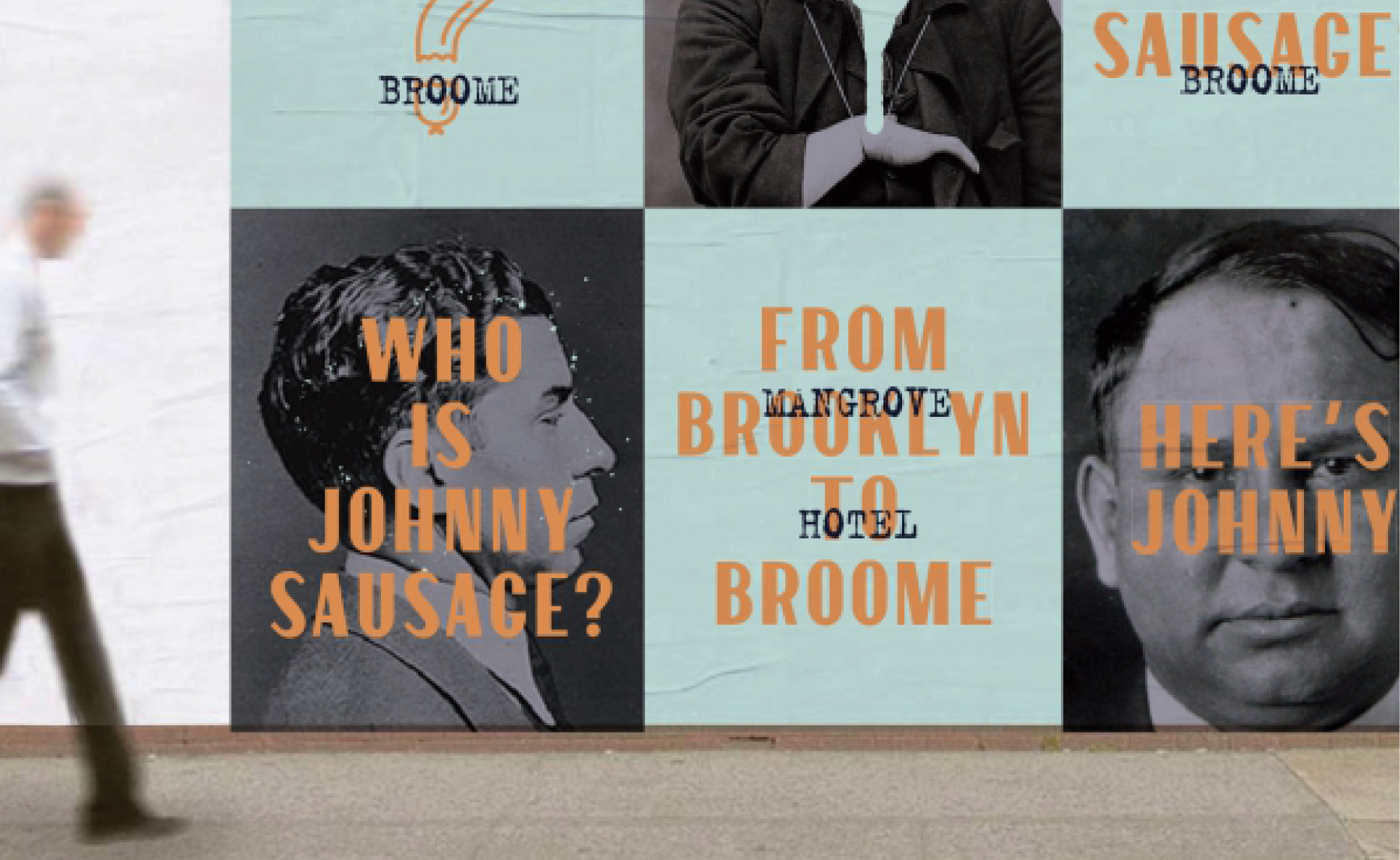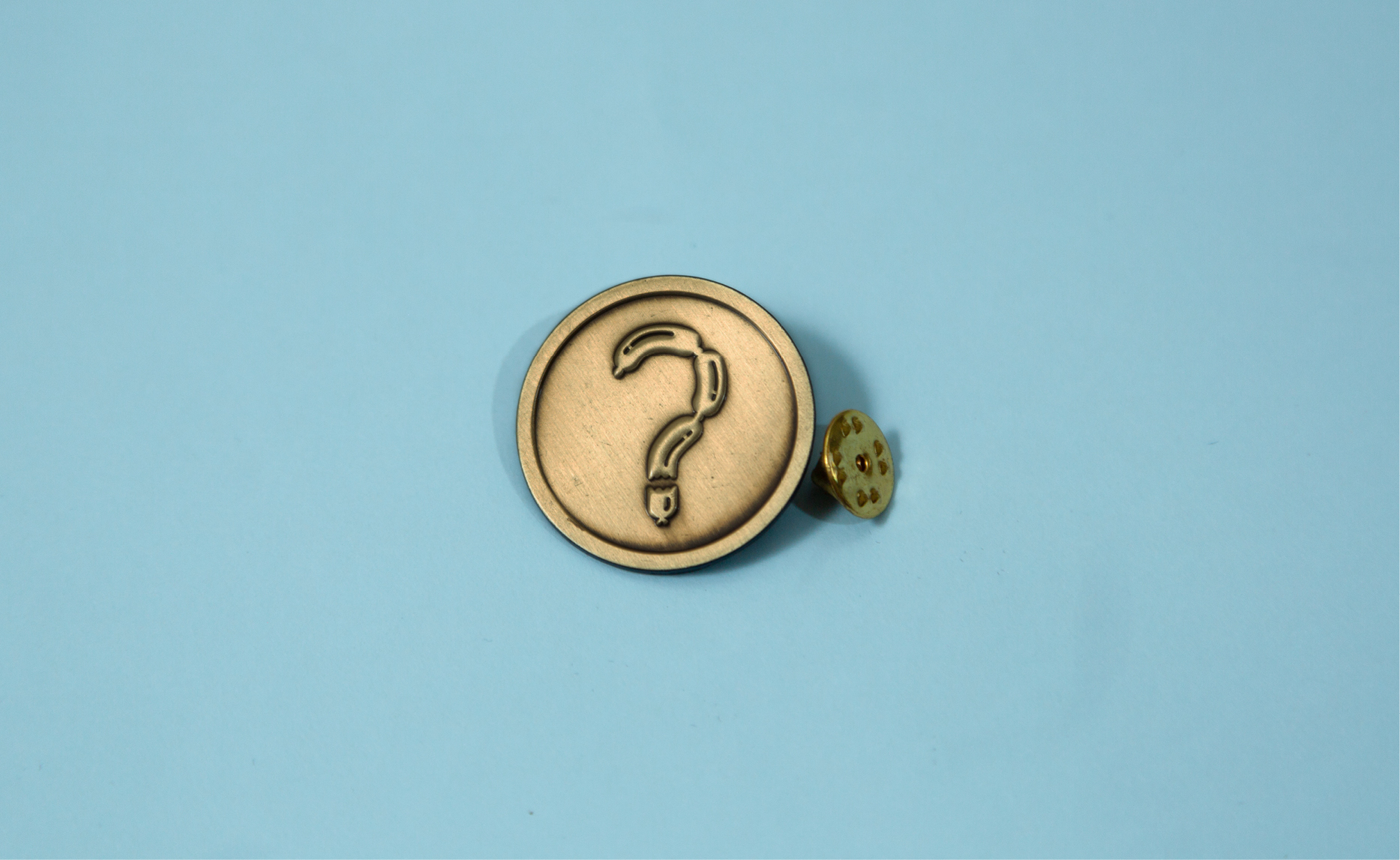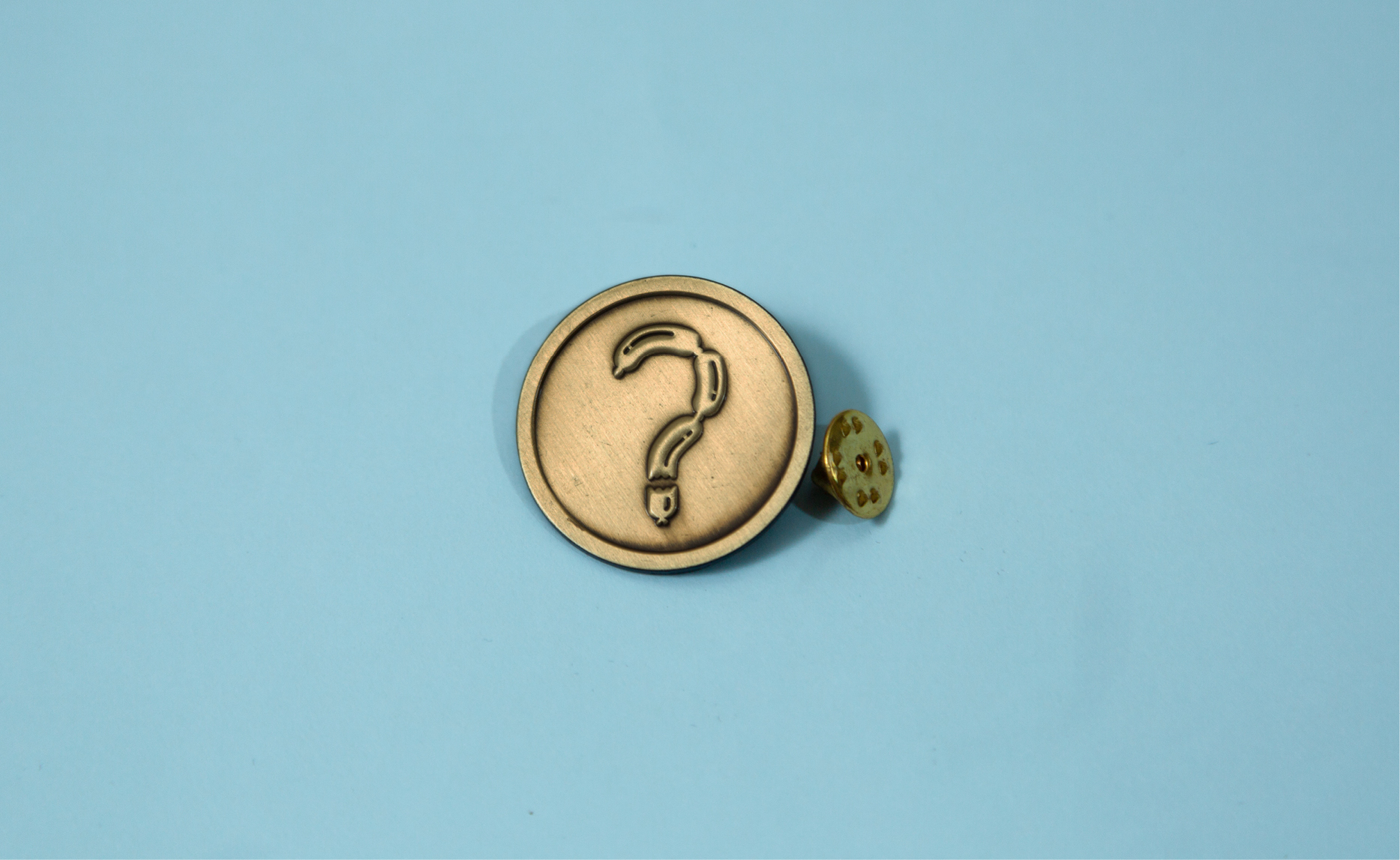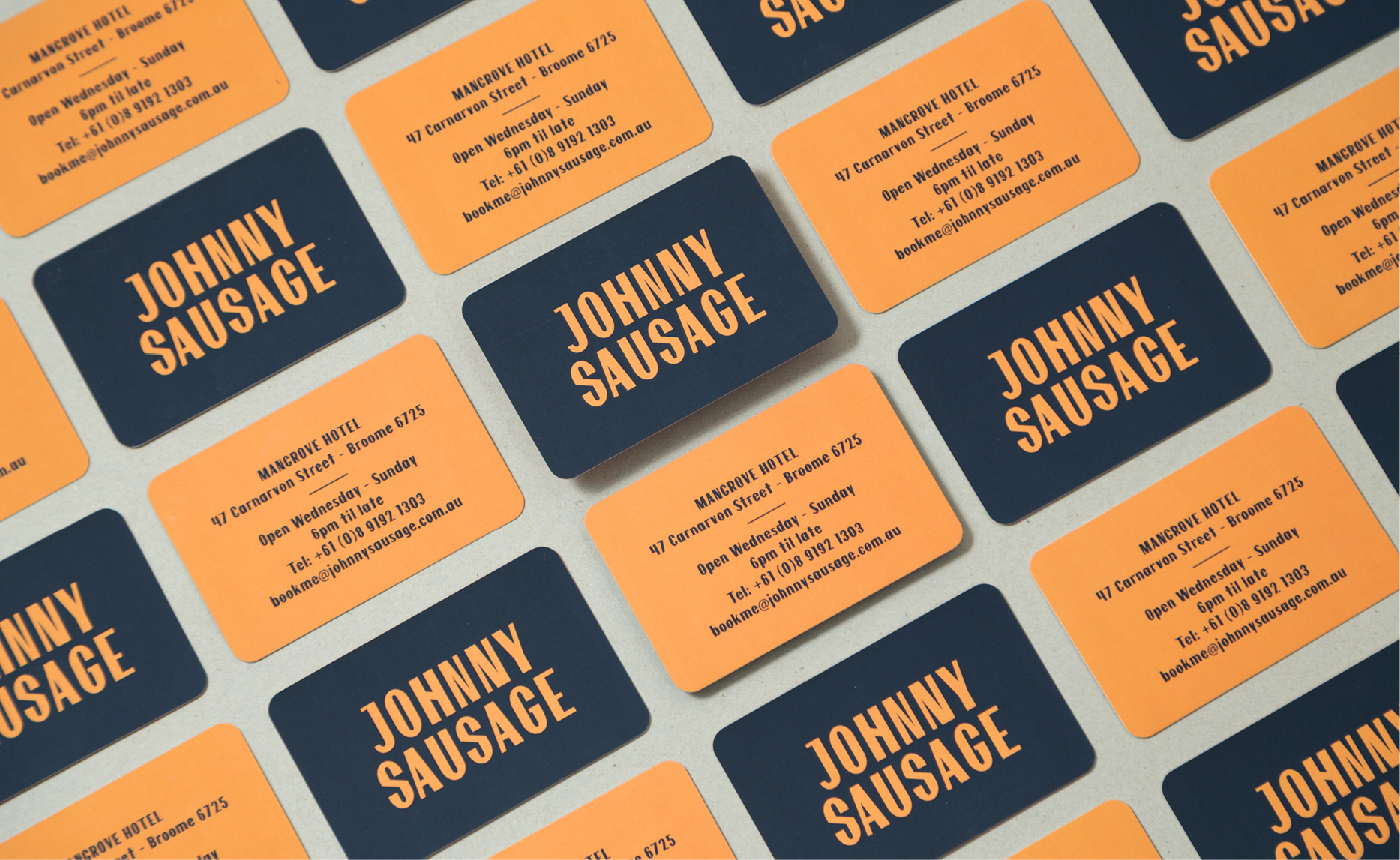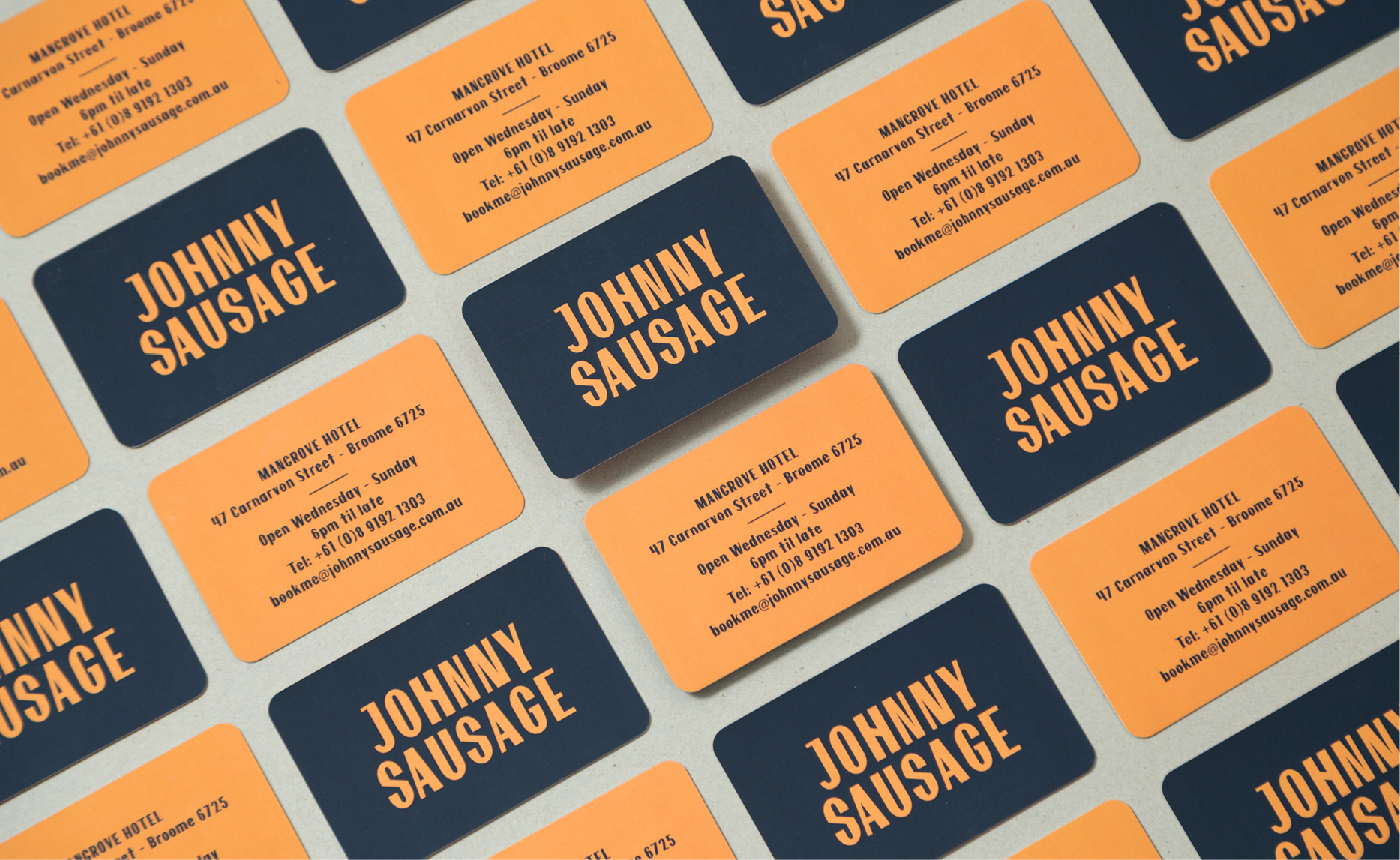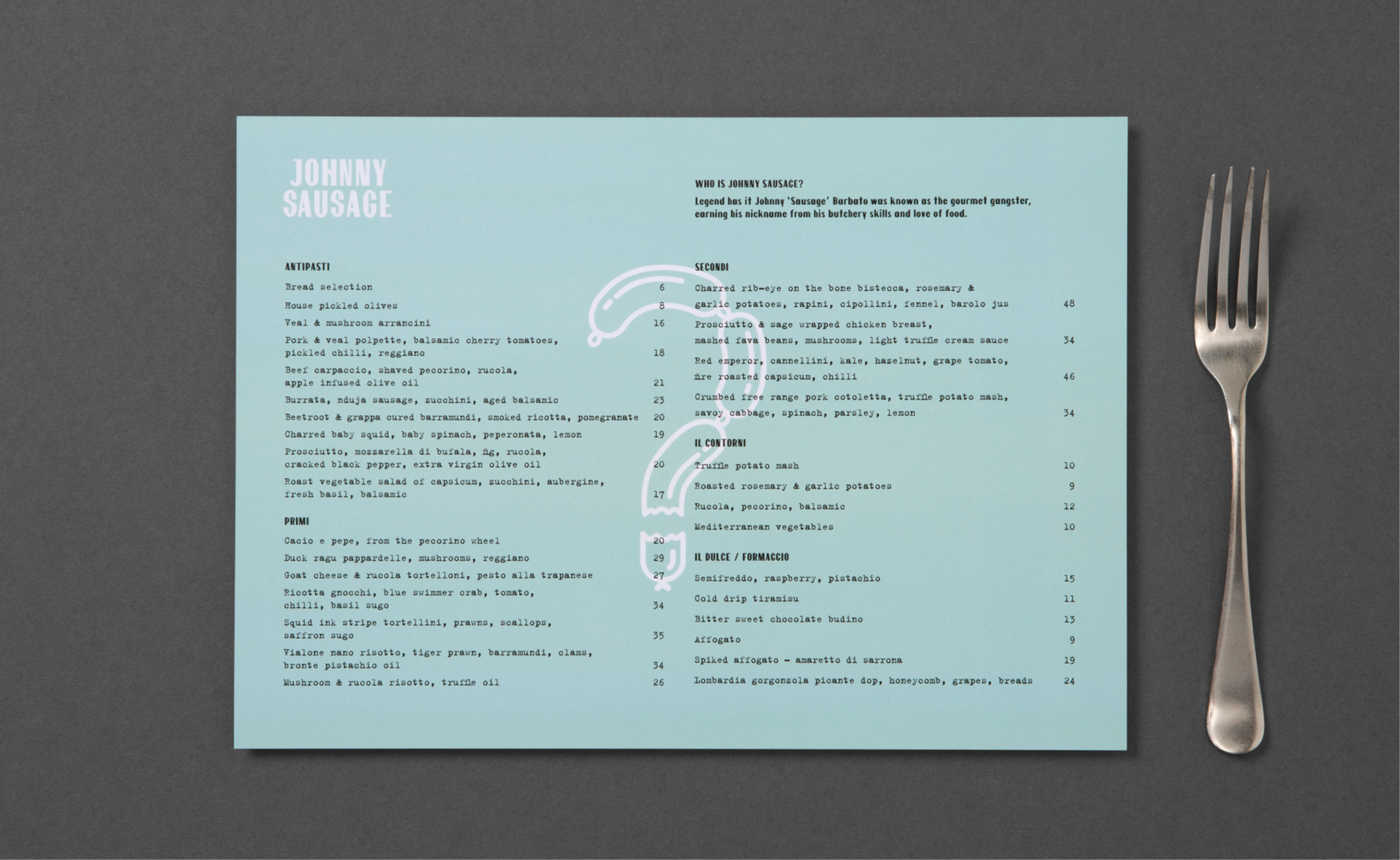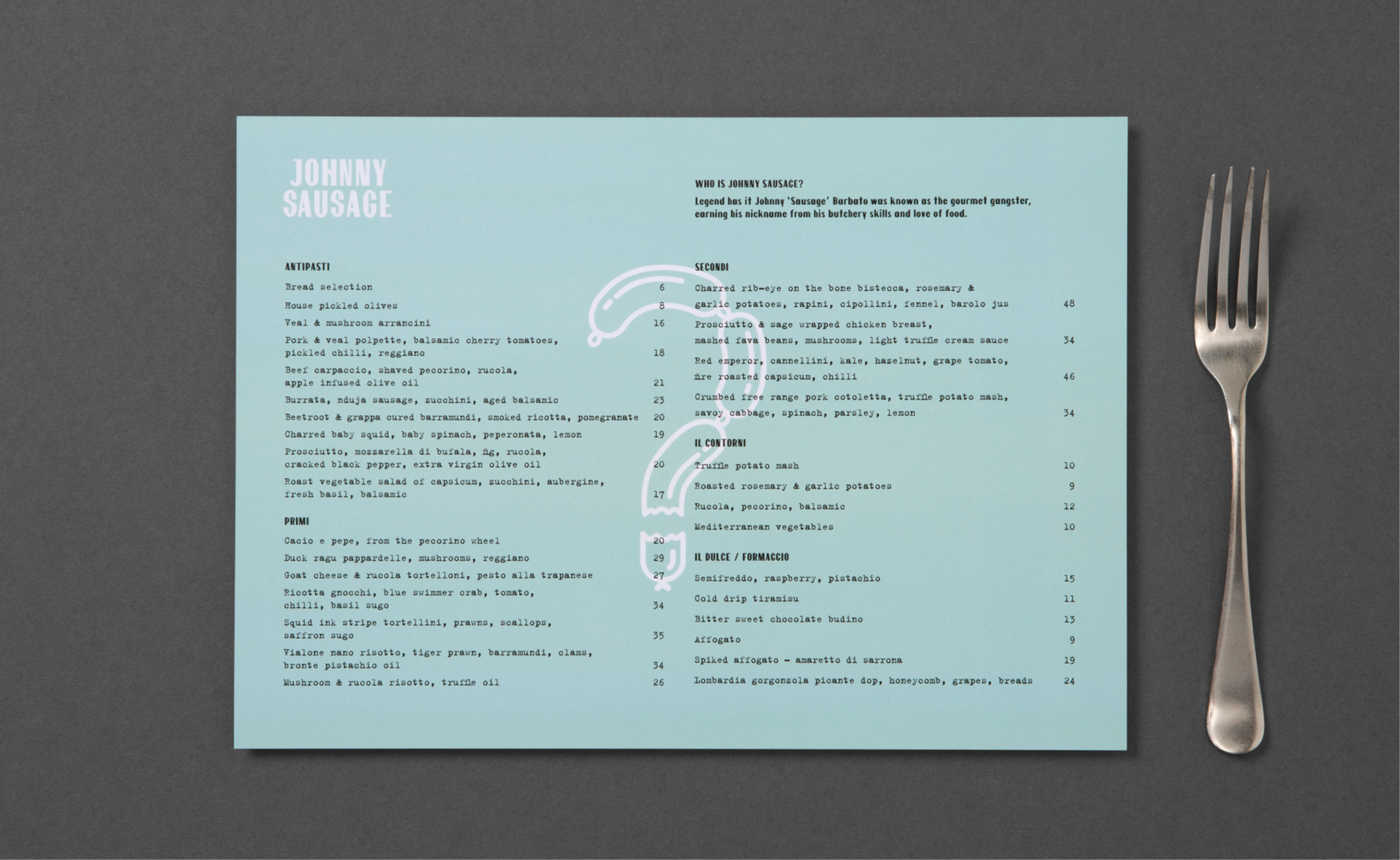 [unex_ce_button id="content_dlpdfh48g,column_content_tog4ny4hs" button_text_color="#1168f4" button_font="semibold" button_font_size="15px" button_width="auto" button_alignment="center" button_text_spacing="2px" button_bg_color="#ffffff" button_padding="15px 60px 15px 60px" button_border_width="0px" button_border_color="#000000" button_border_radius="0px" button_text_hover_color="#ffffff" button_text_spacing_hover="2px" button_bg_hover_color="#1168f4" button_border_hover_color="#000000" button_link="http://www.ryanvincent.com.au/work/brendan-pang/" button_link_type="url" button_link_target="_self" has_container="" in_column="1"]Previous Project[/ce_button]
[unex_ce_button id="content_dlpdfh48g,column_content_toqx642pw" button_text_color="#1168f4" button_font="semibold" button_font_size="15px" button_width="auto" button_alignment="center" button_text_spacing="2px" button_bg_color="#ffffff" button_padding="15px 60px 15px 60px" button_border_width="0px" button_border_color="#000000" button_border_radius="0px" button_text_hover_color="#ffffff" button_text_spacing_hover="2px" button_bg_hover_color="#1168f4" button_border_hover_color="#000000" button_link="http://www.ryanvincent.com.au/work/houseofhoops/" button_link_type="url" button_link_target="_self" has_container="" in_column="1"]Next Project[/ce_button]