Client
Bar Pop
- Ice Cream Factory

Brand Design & Creative Direction: Ryan Vincent
Project Manager: Hannah Fick
Marketing / Social Media: Heather Jerrems

Animation: Tracey Kim
3-D Animation: Rory Ferrante

Design: Gabi Fountain, Tom Benson, Nathan Tilghman
Photography: Violet Tinder, Appertunity, Samuel Hesketh

DJs: Kevin Parker (Tame Impala) / Nina Las Vegas / LRDU / Nicole Millar / POND
Description
Ice Cream Factory is the latest pop-up festival to grace Perth over the Summer. The festival was set within in the old Peters Ice-Cream Factory. I was approached by Bar Pop to create a modern identity for the festival and over-see creative direction for the venue and brand.
The brand was designed to appeal to a younger demographic, by utilising bold conceptual Ice Cream photography we played several aspects of consuming Ice-Cream as well as graphic/pattern references to traditional factories.
The venue is split into two areas, The Warehouse and The Green, these areas offer different experiences from Silent Discos to bowling, the festival offered an array of experiences. The month long event was a huge success with every night selling out and over 75,000 people attending the venue. The venue was featured on several news sites and was a welcome addition to Perth over the summer.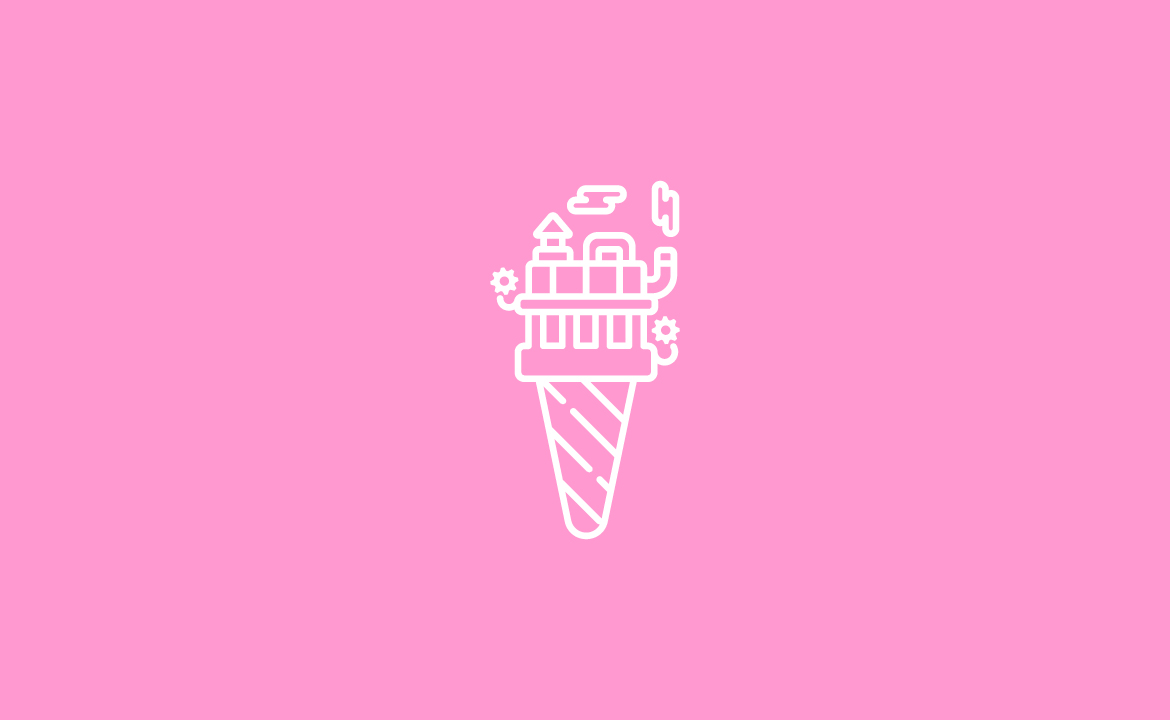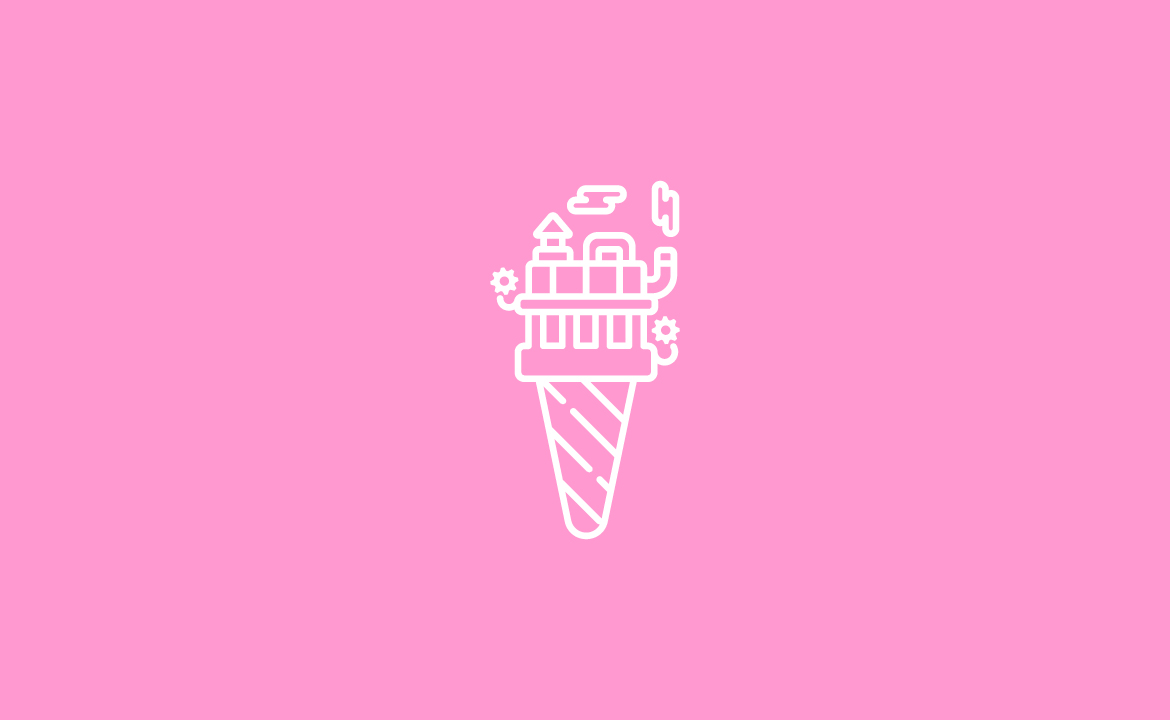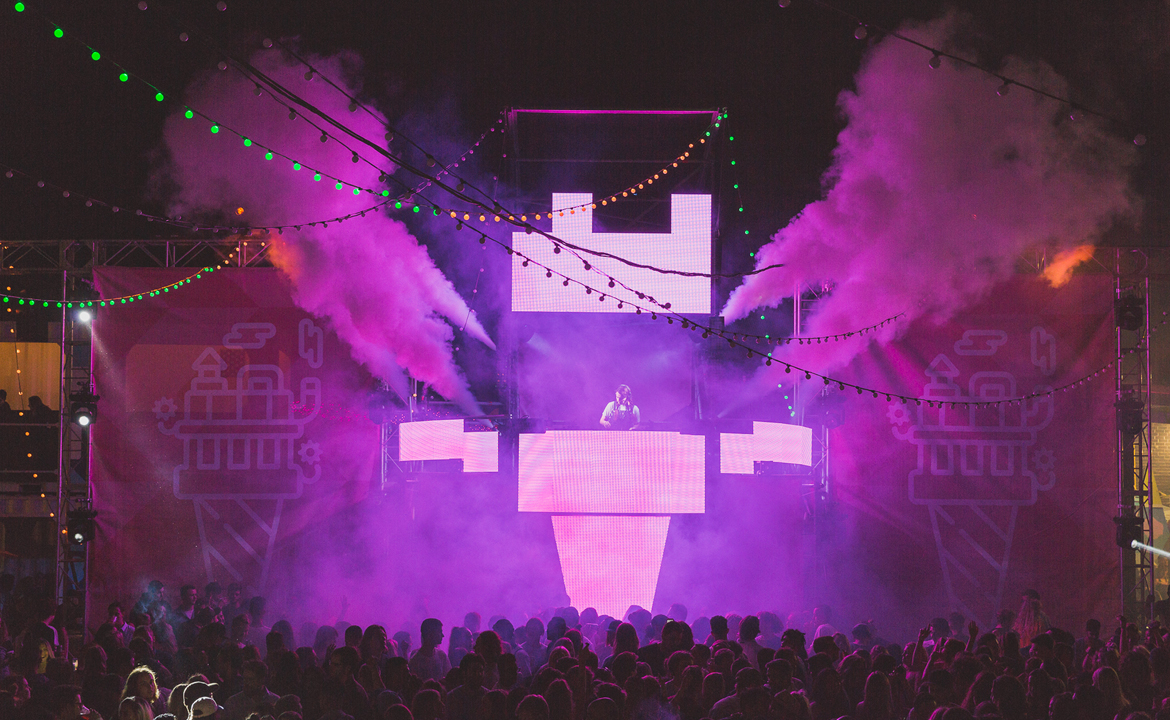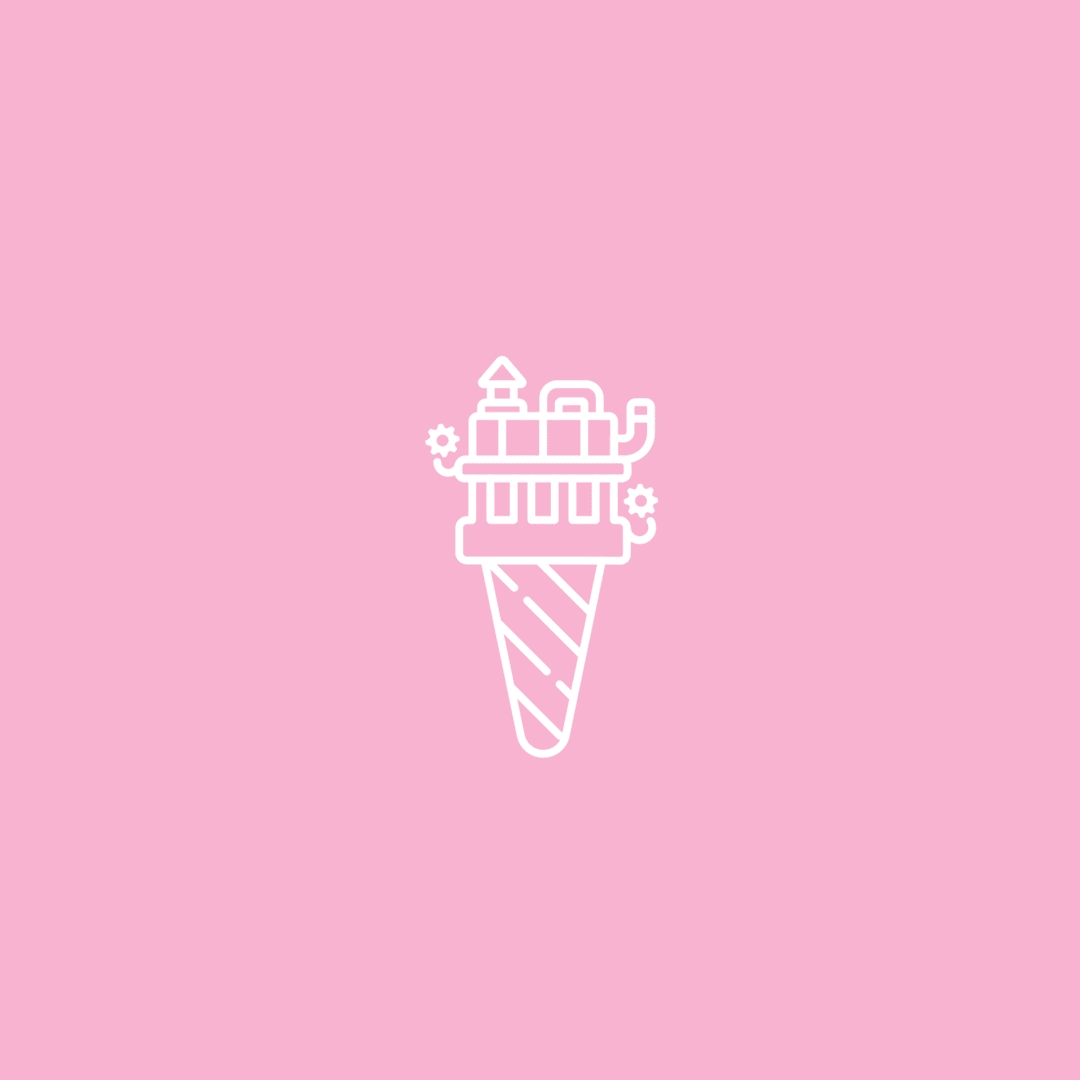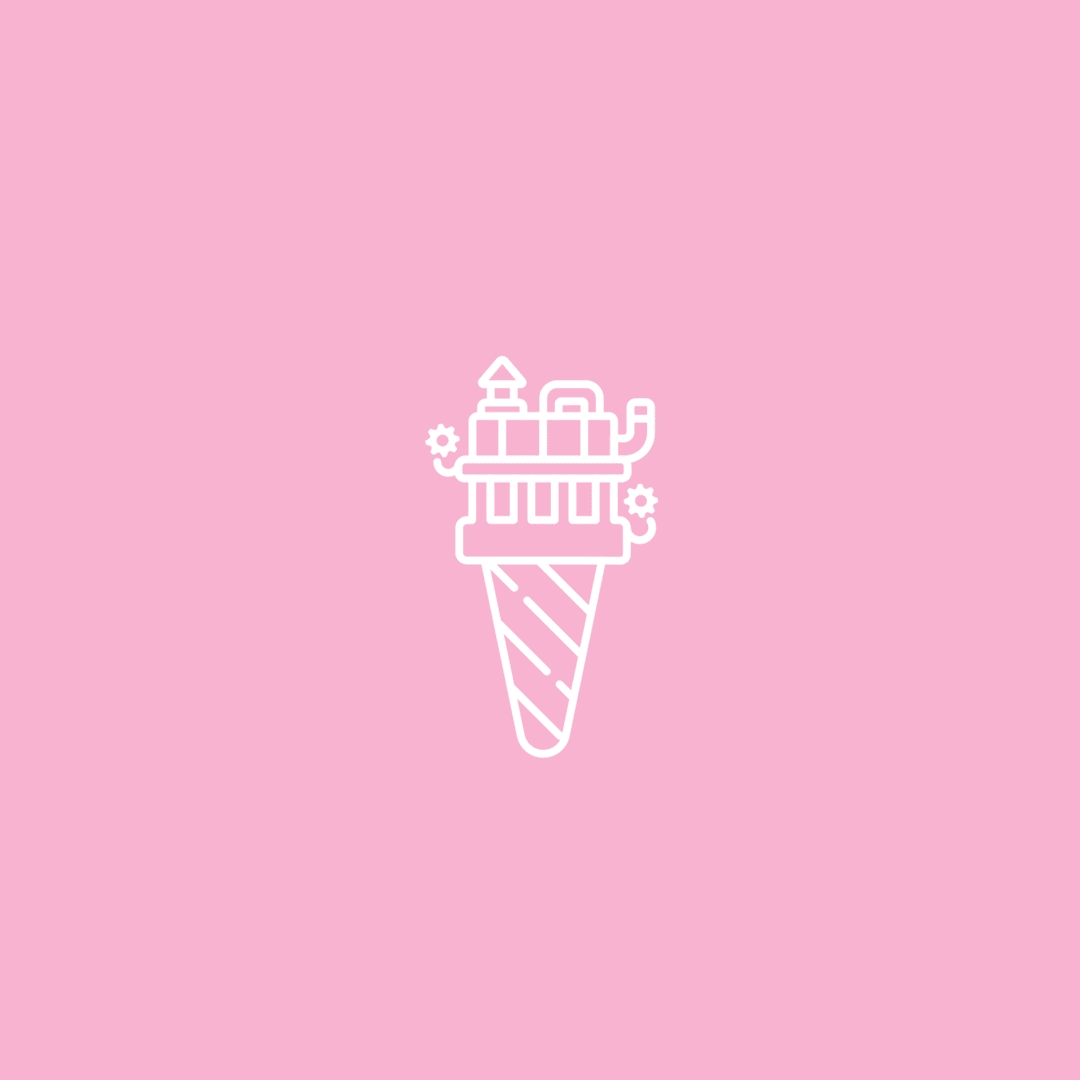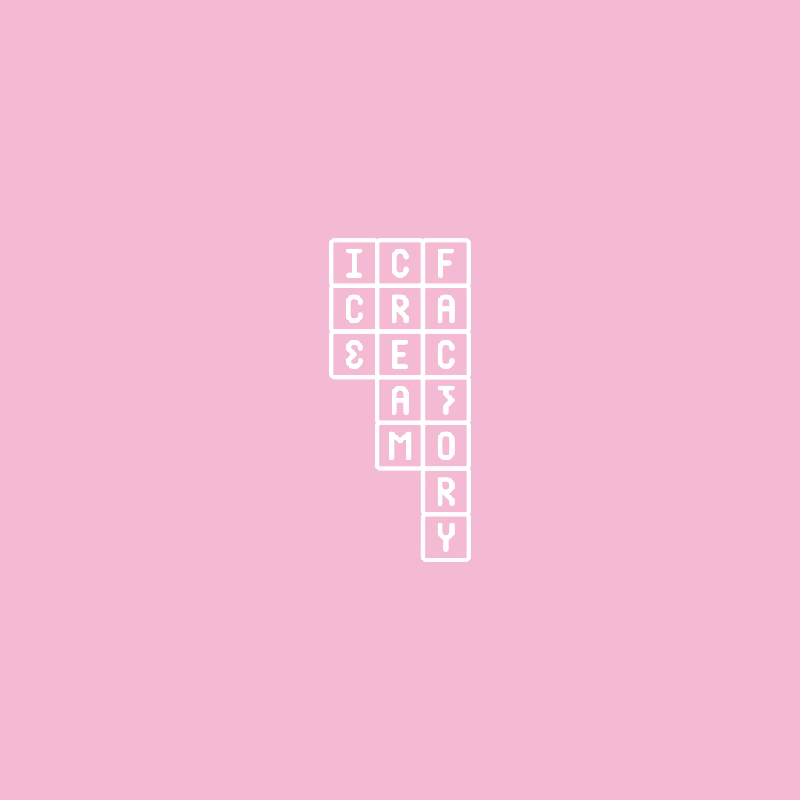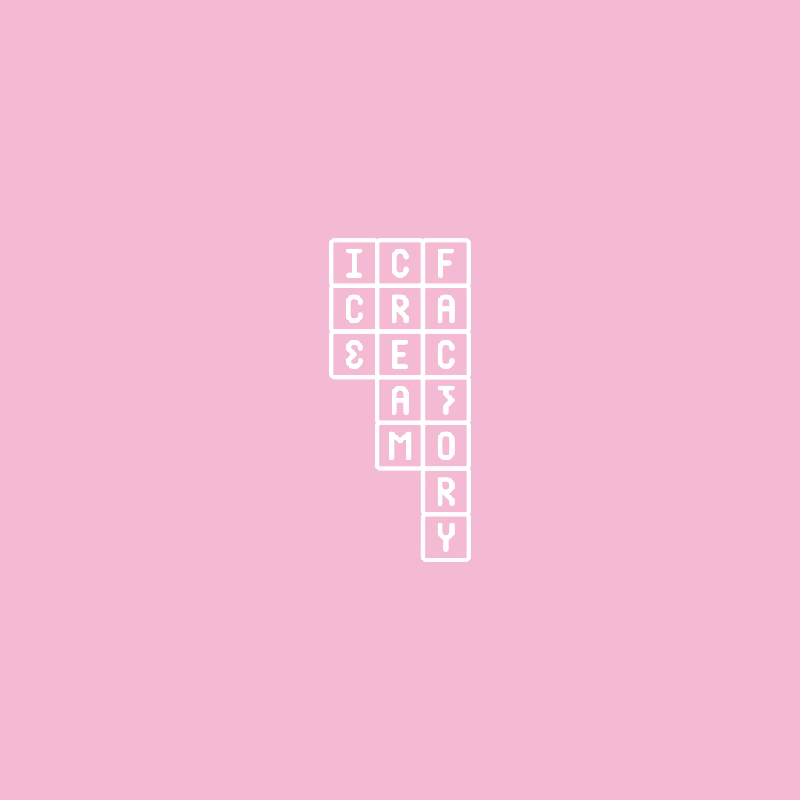 "The Ice Cream Factory is a stand out pop up addition to our city - it's incredibly fun, interesting and a little outside the box! Most importantly, it brings more life and vibrancy to our city, and works with local bars and businesses to make sure they share the benefits too. This is the kind of pop up we want more of in Perth."
—
John Carey MLA, State Member for Perth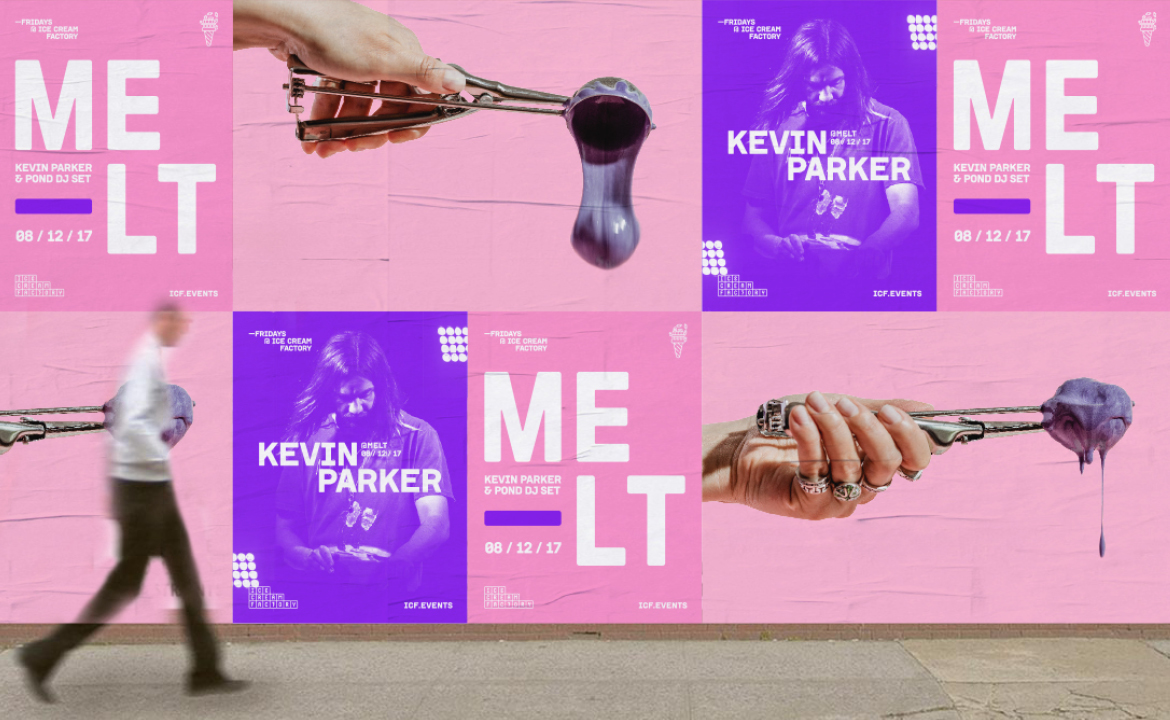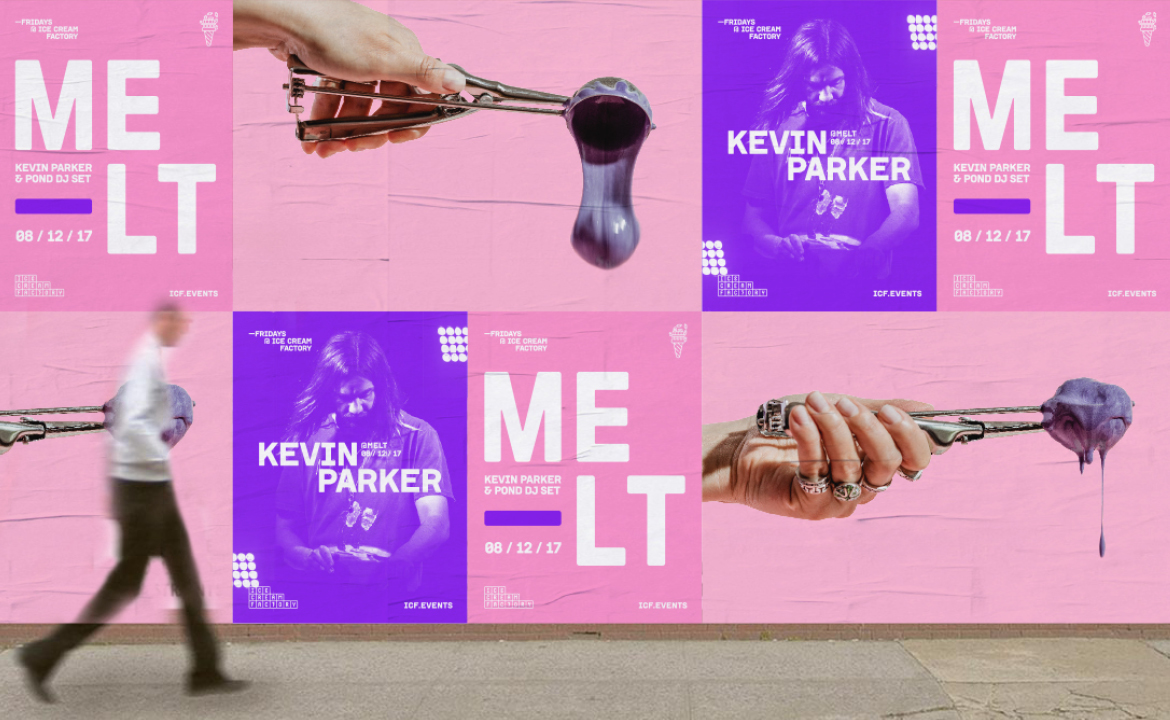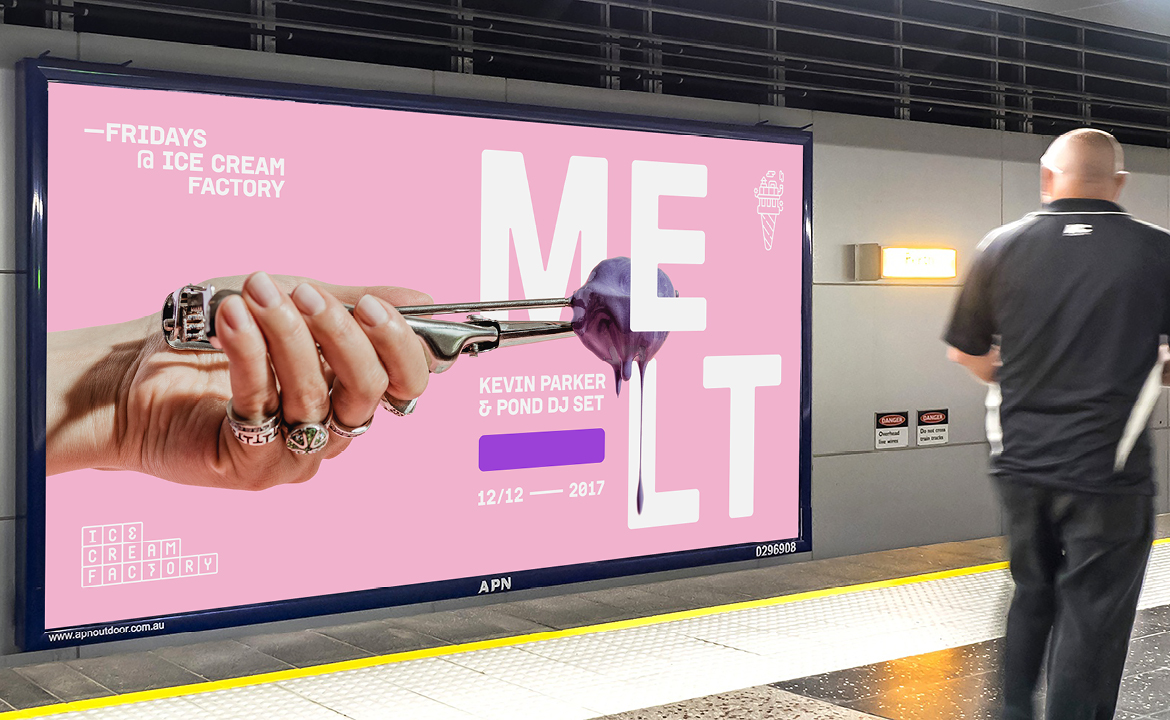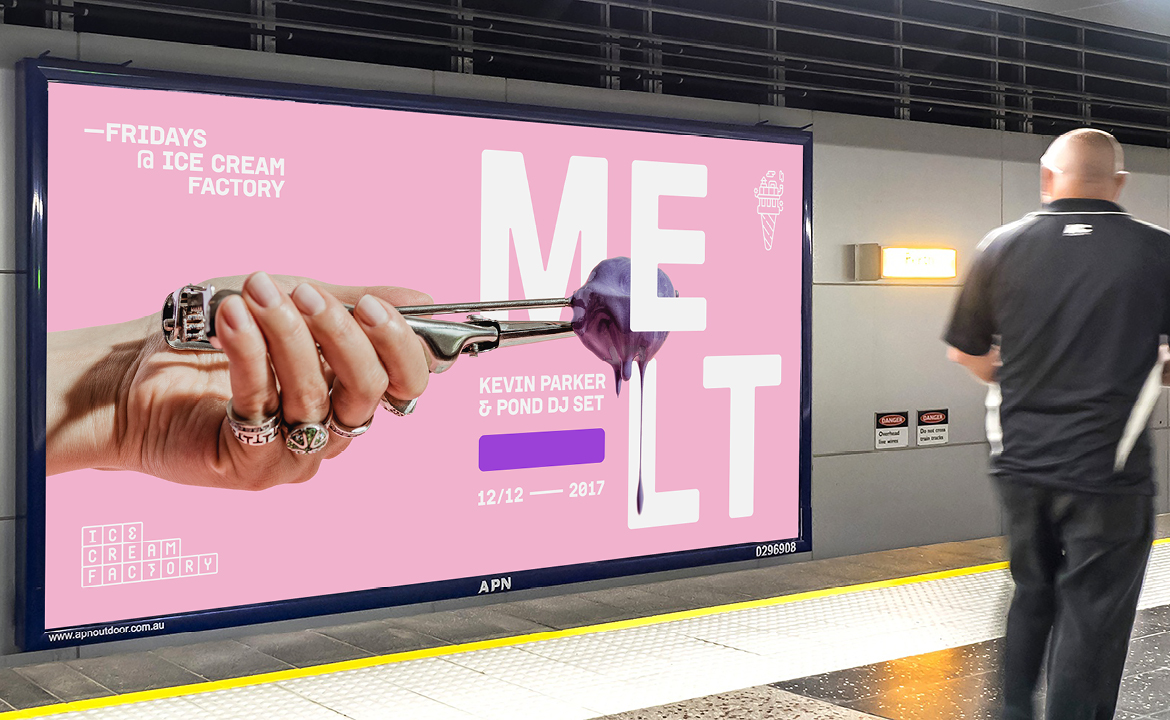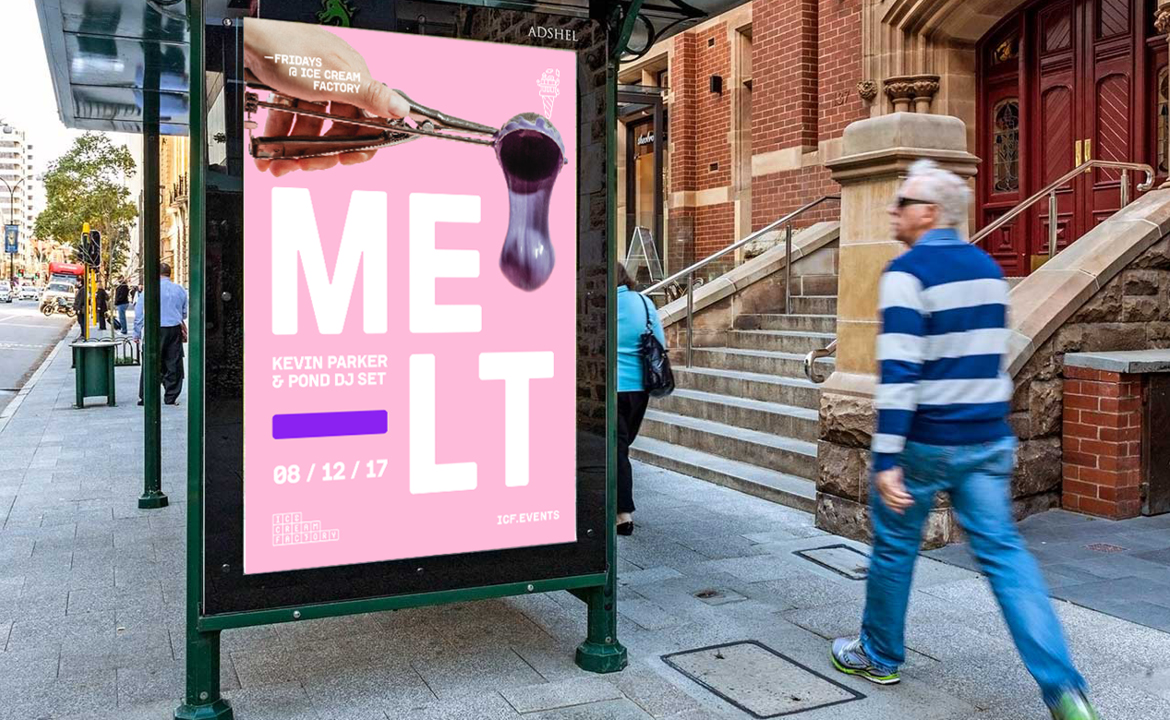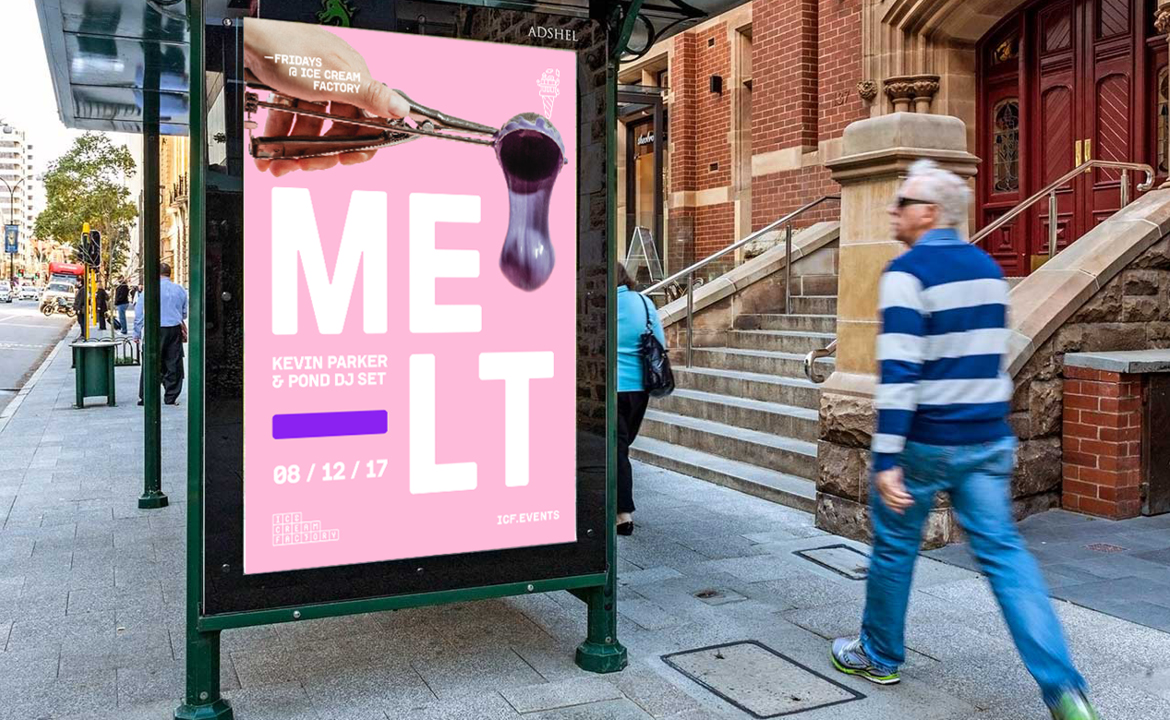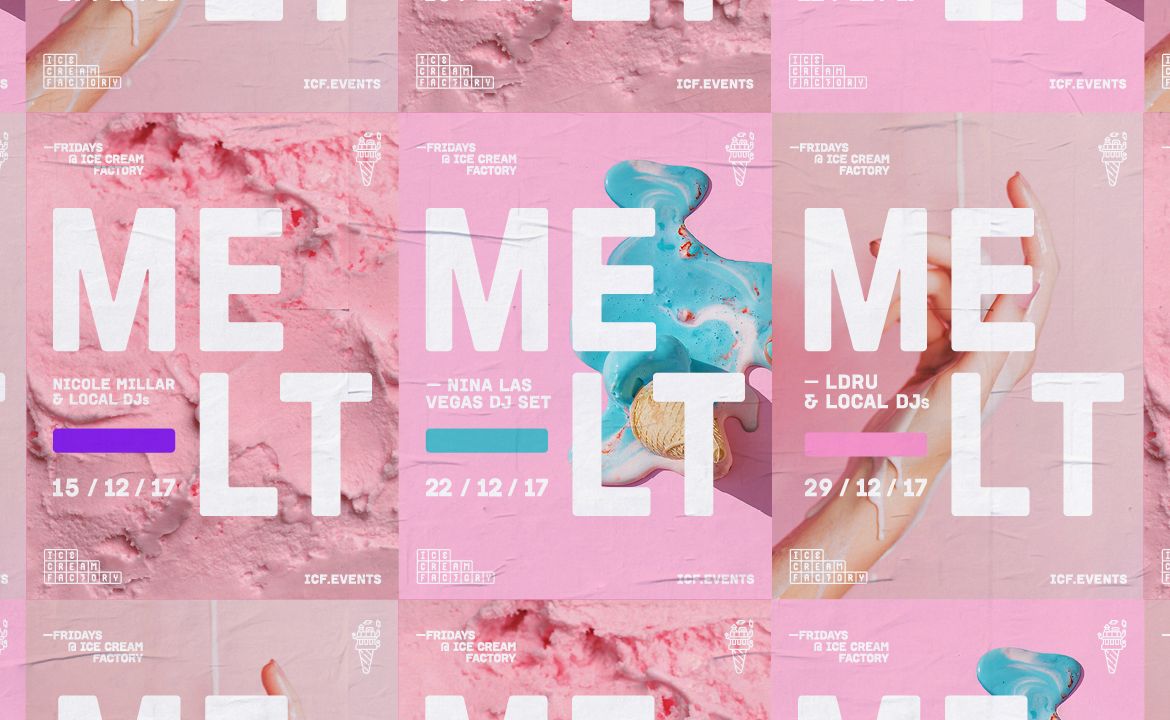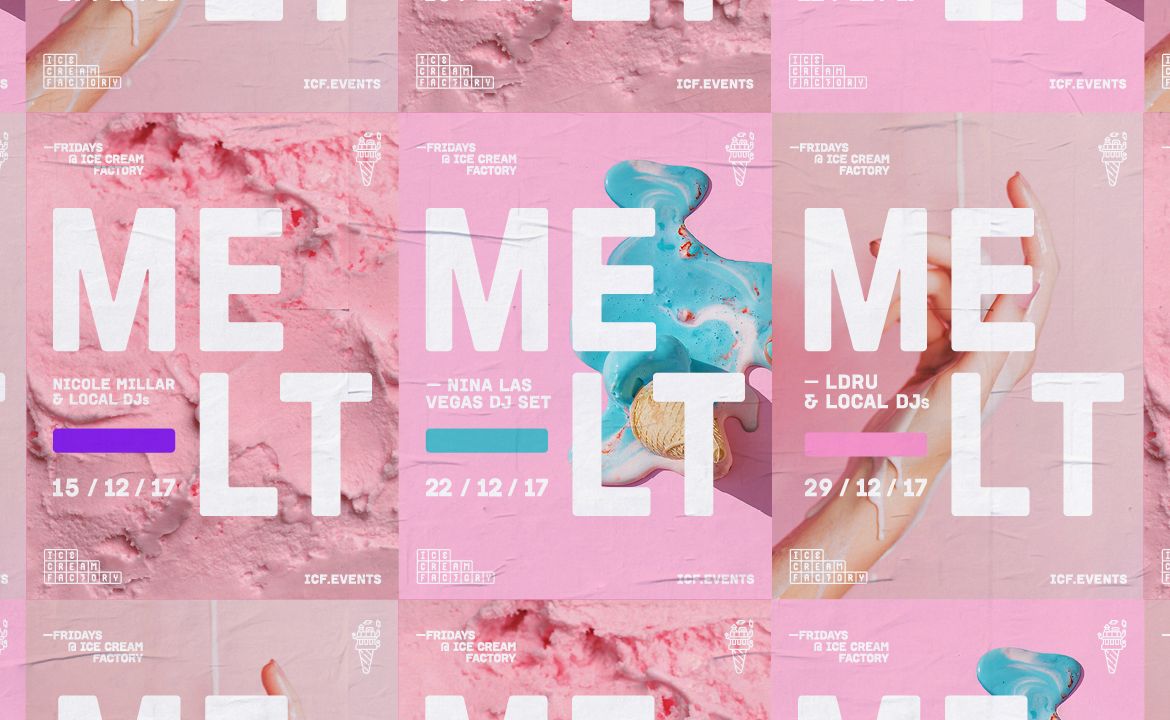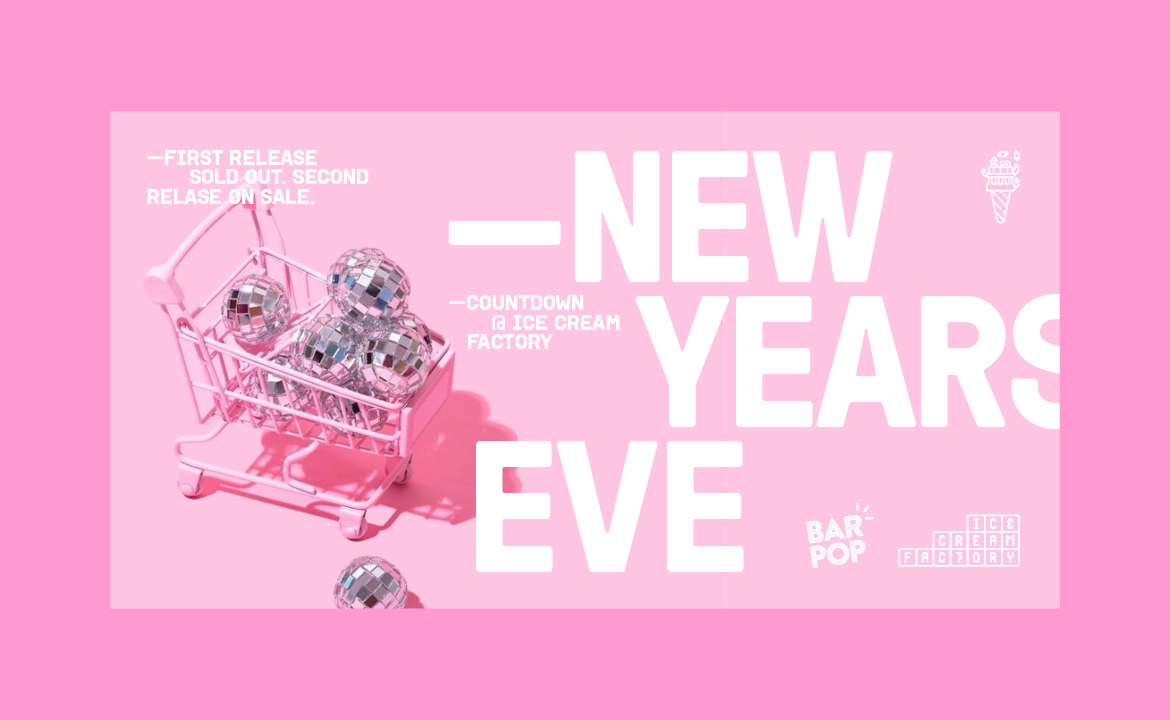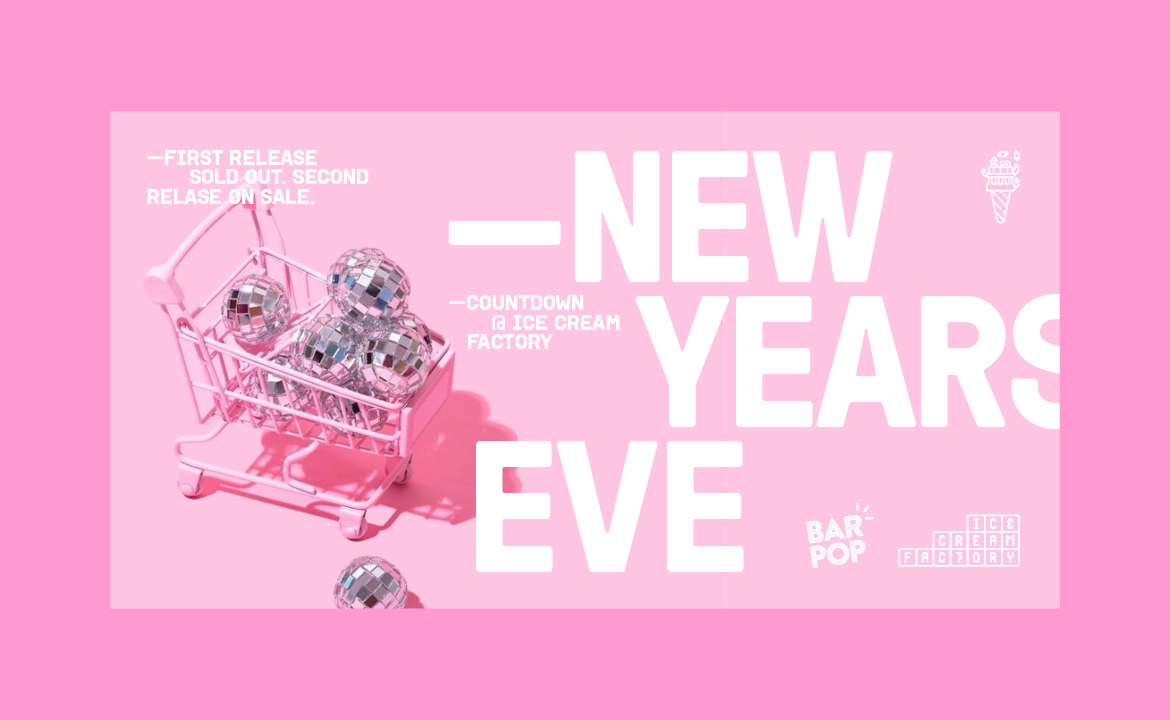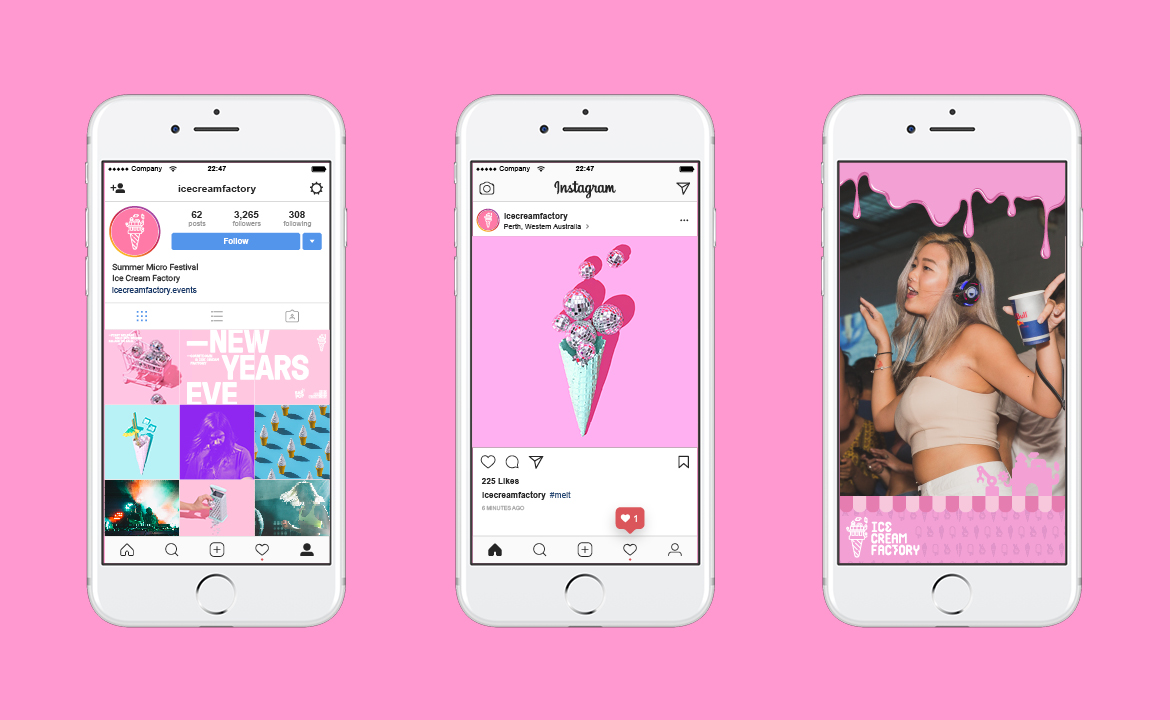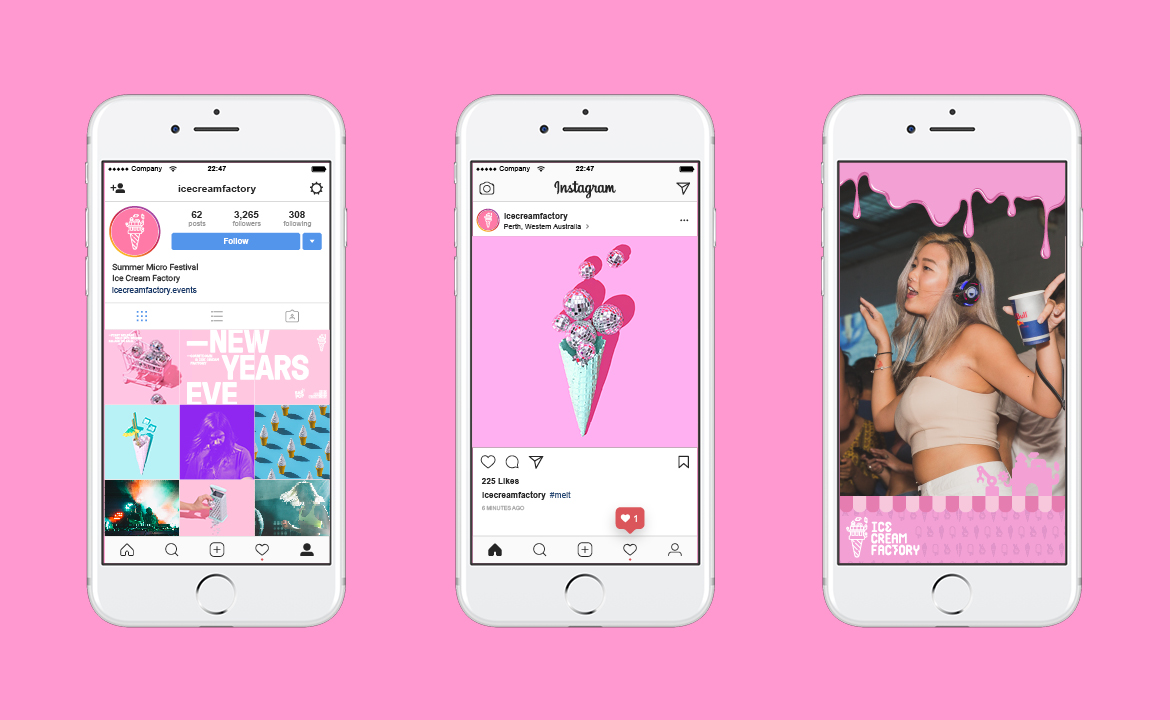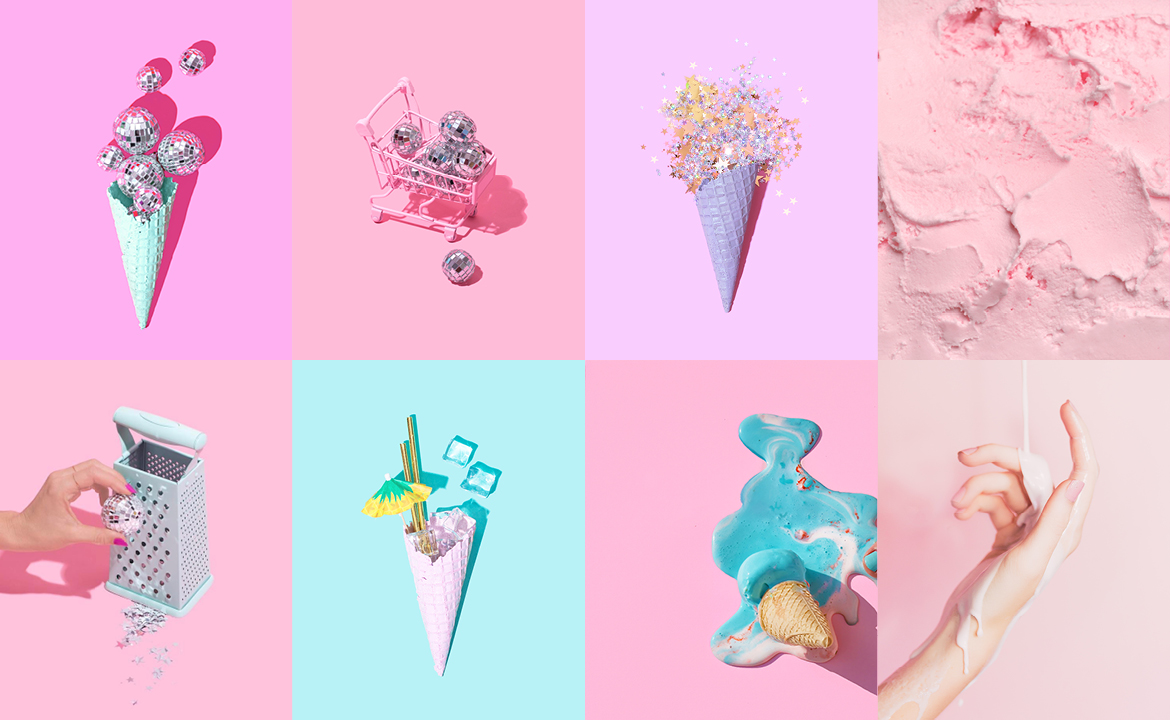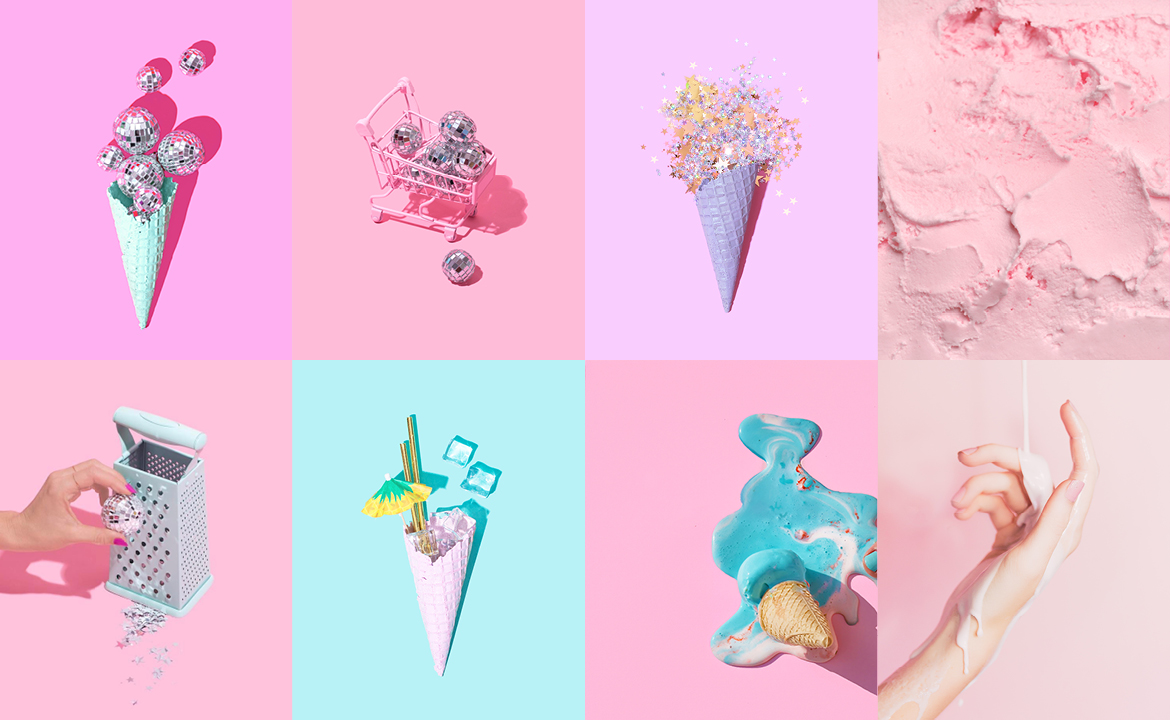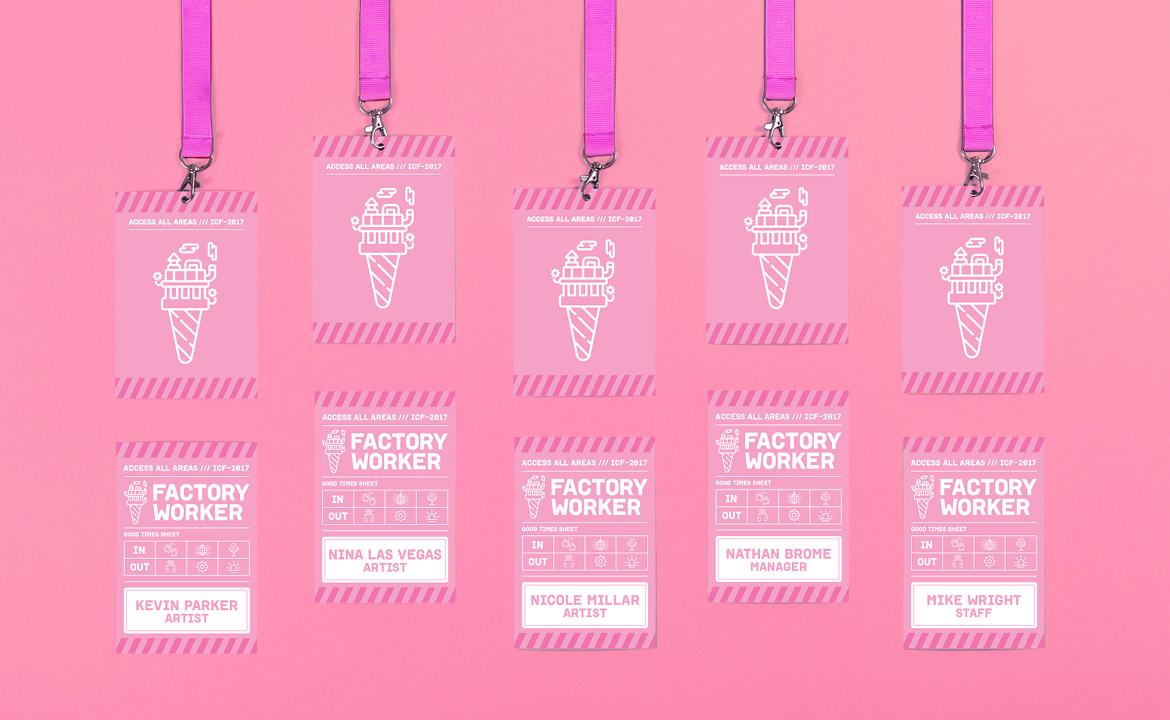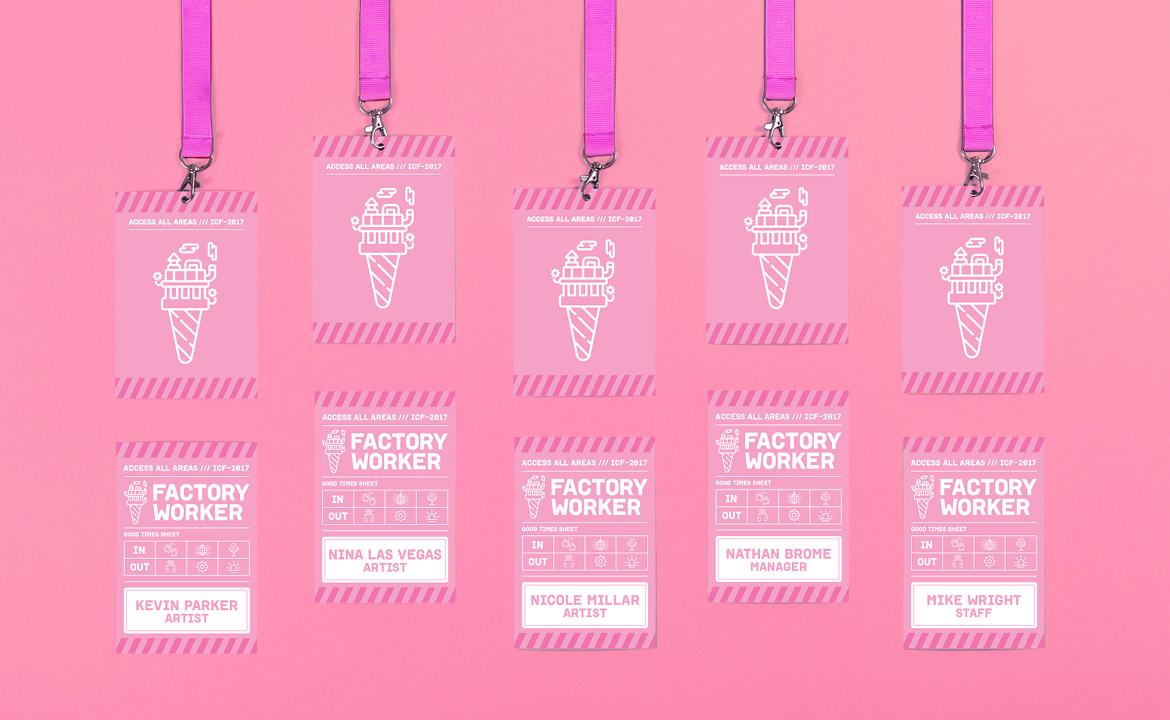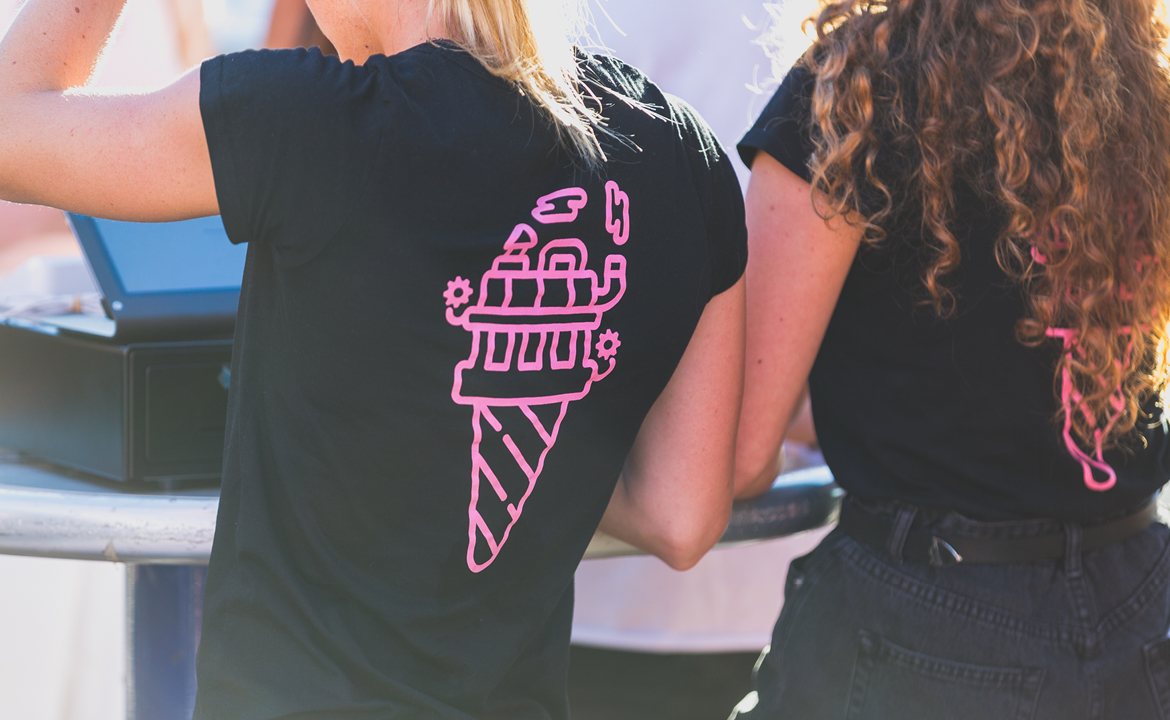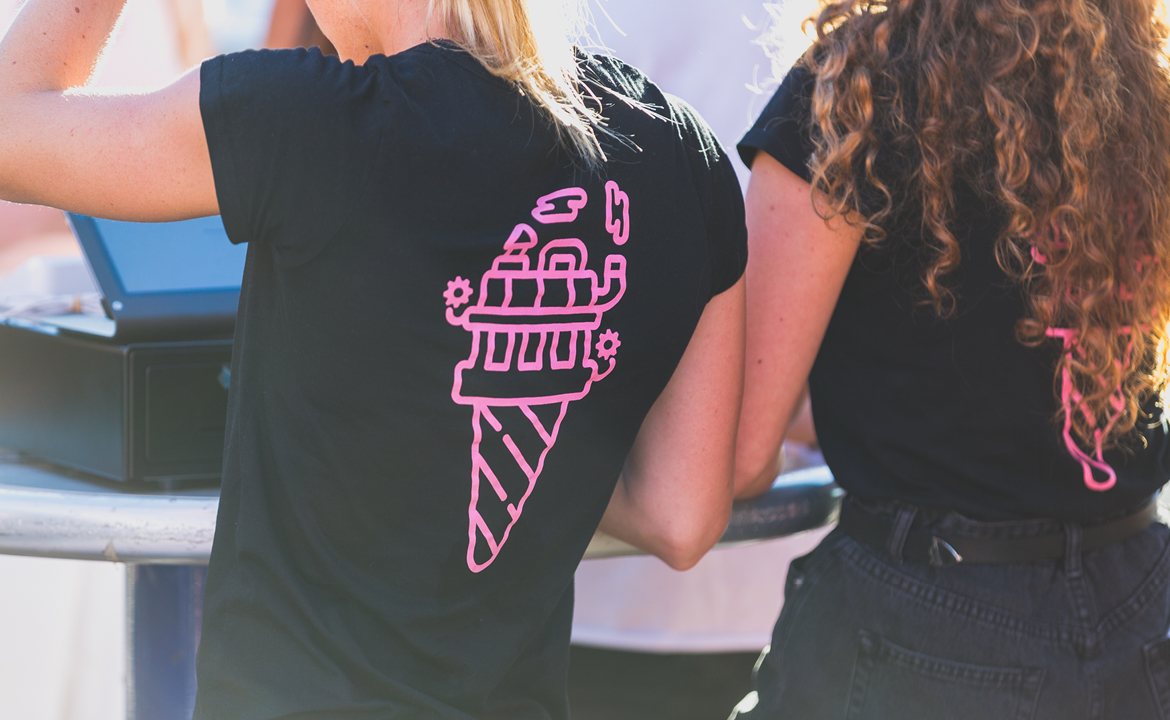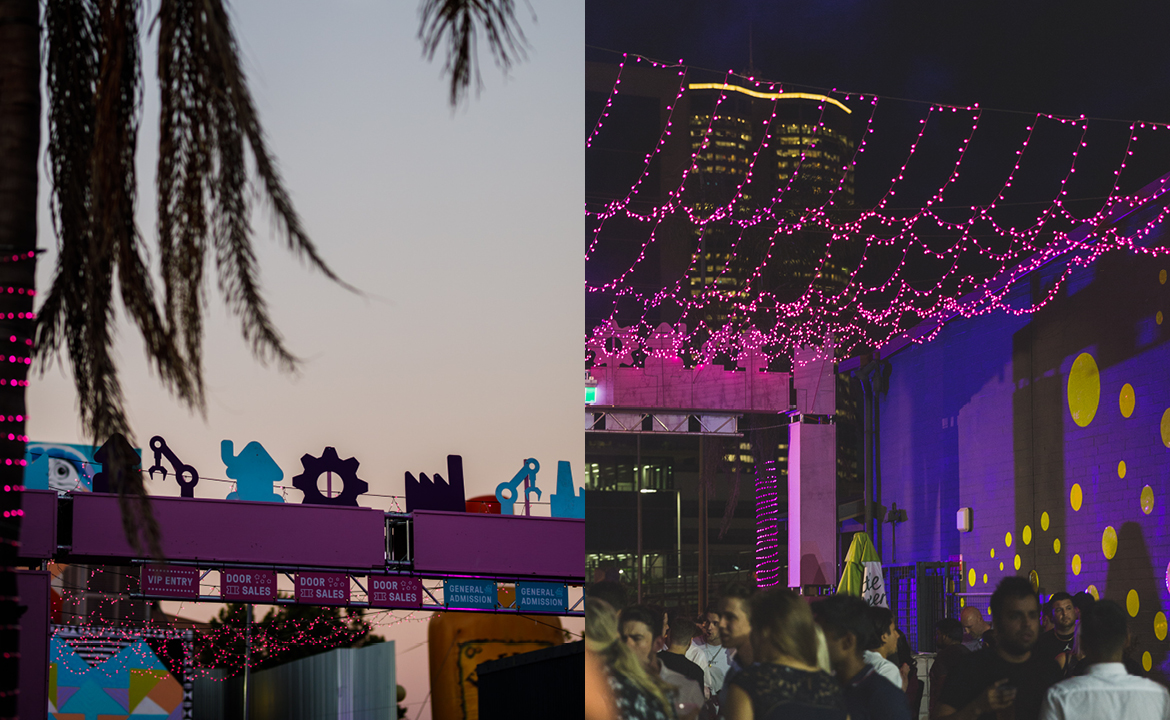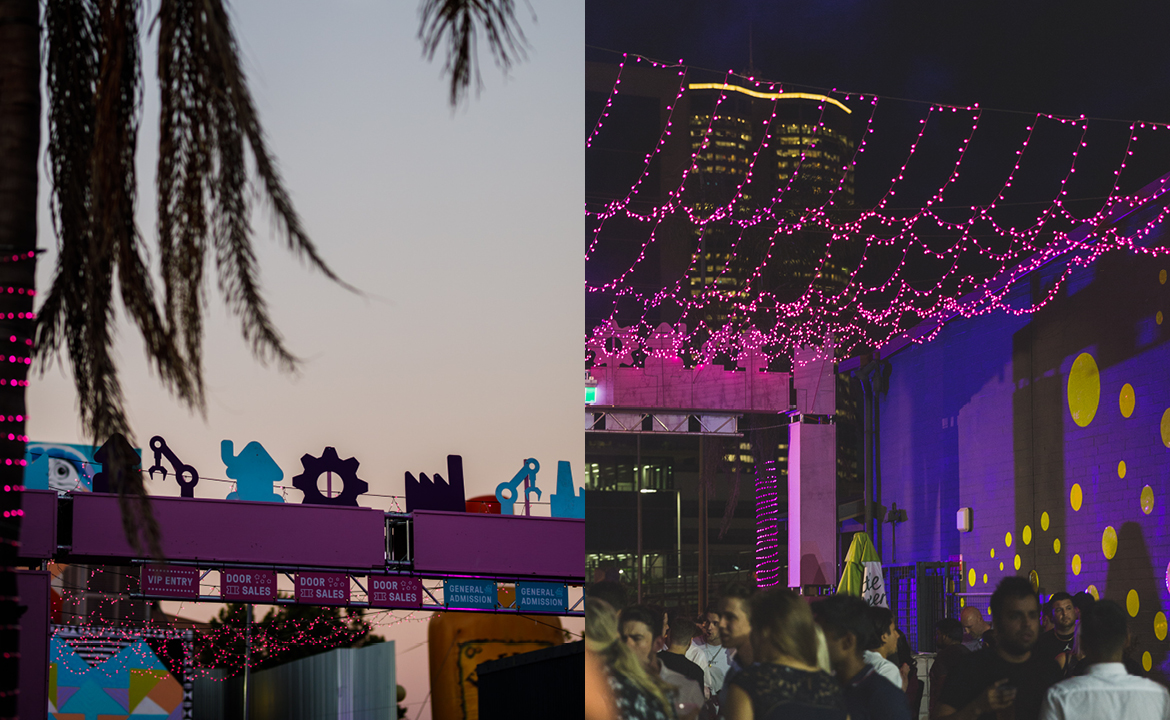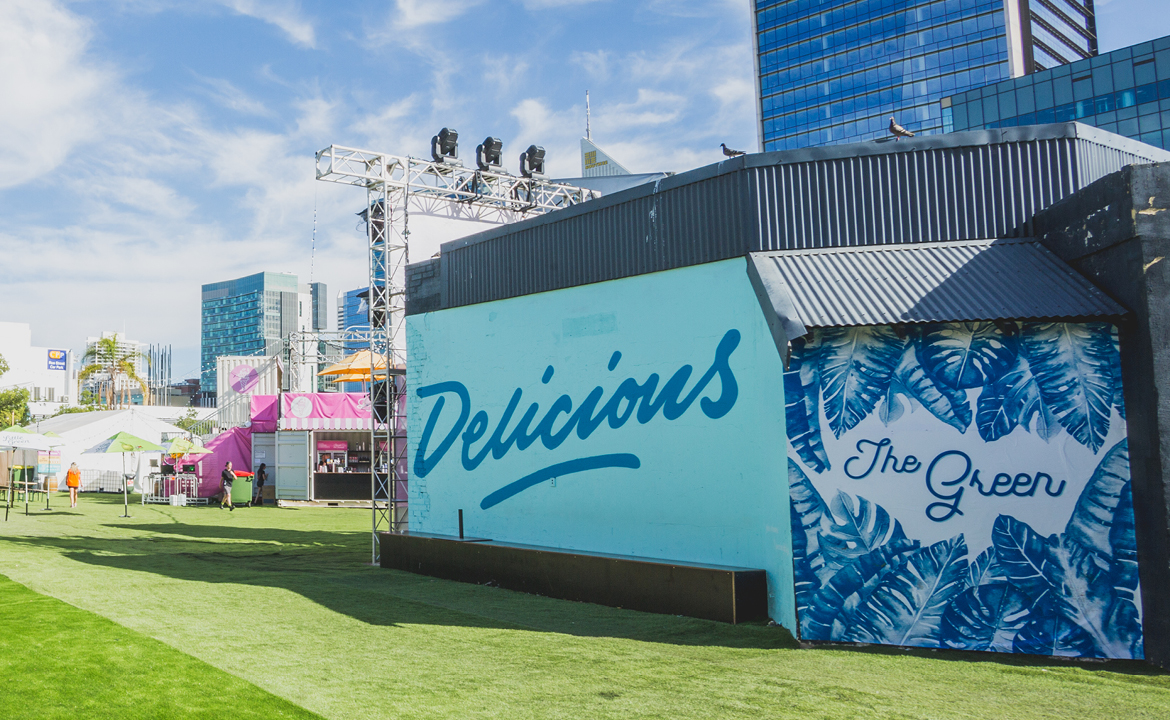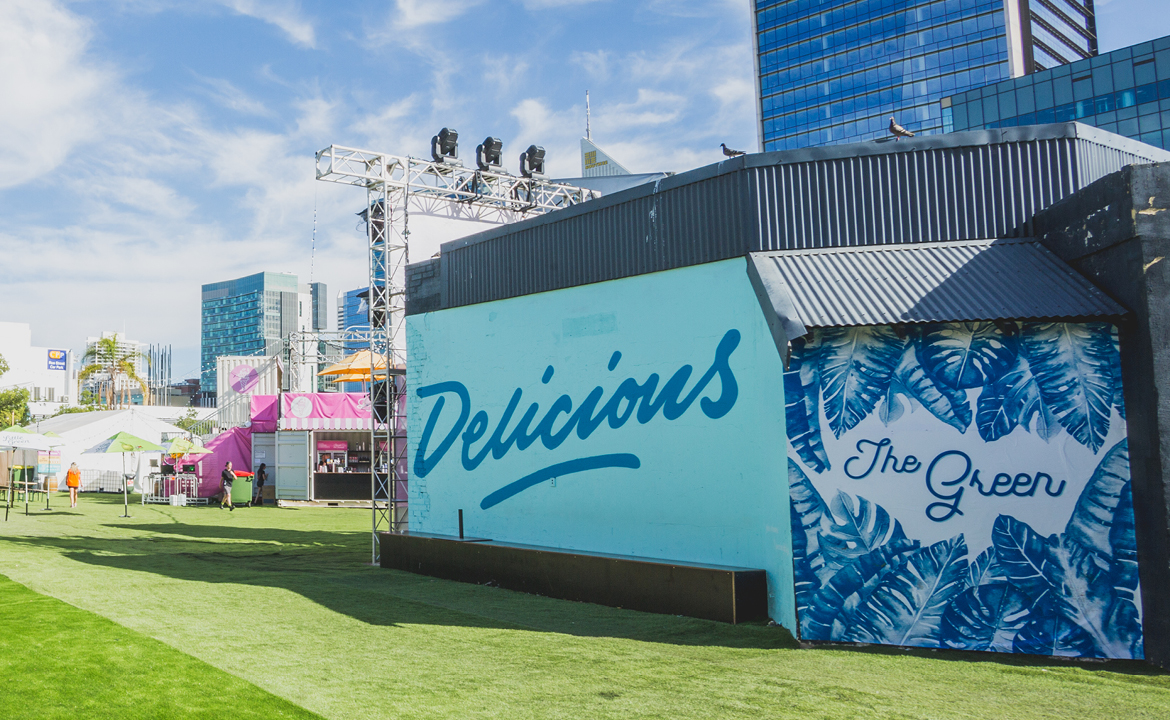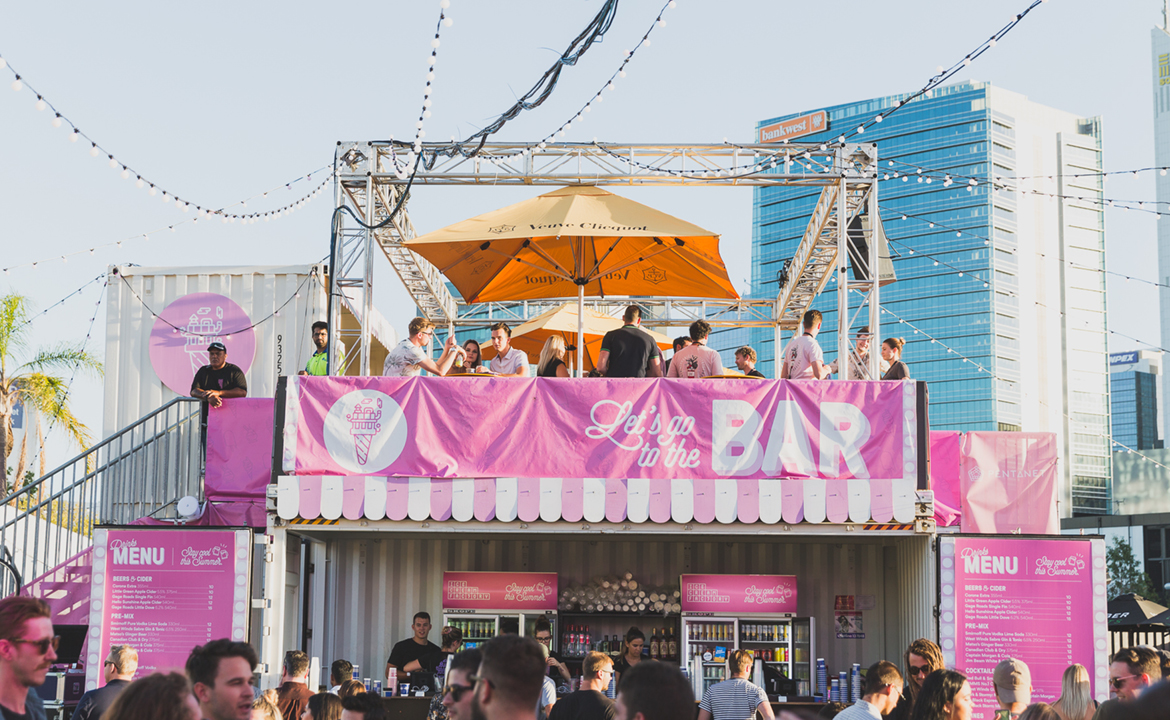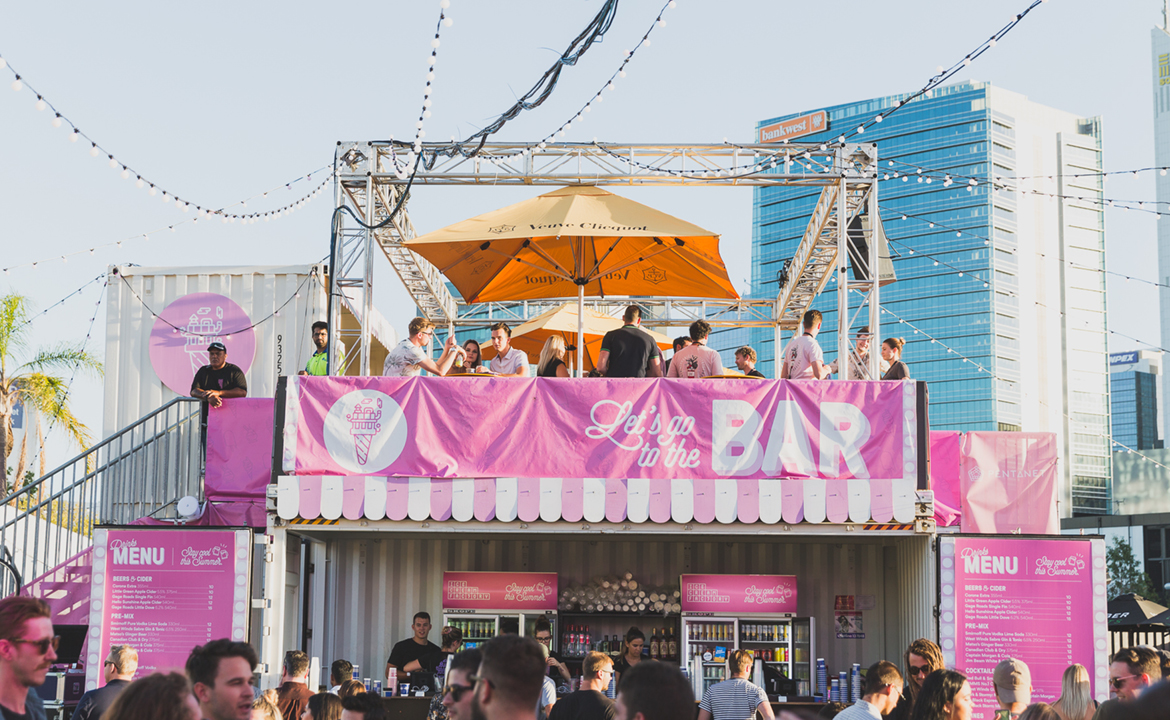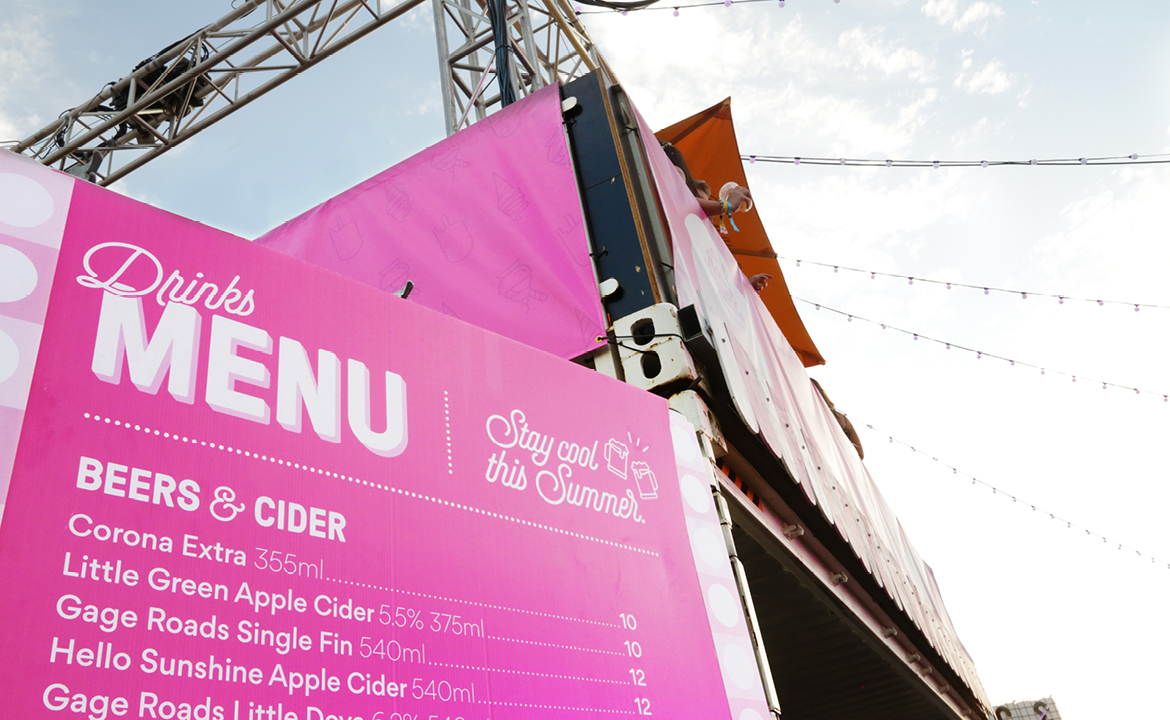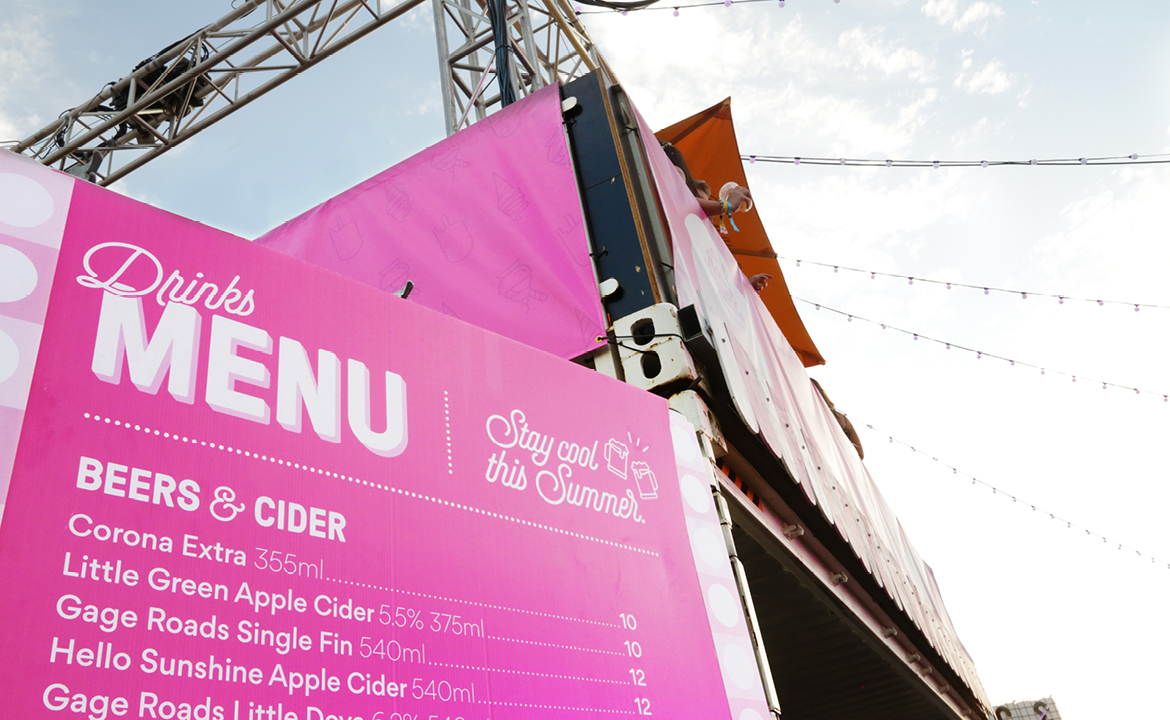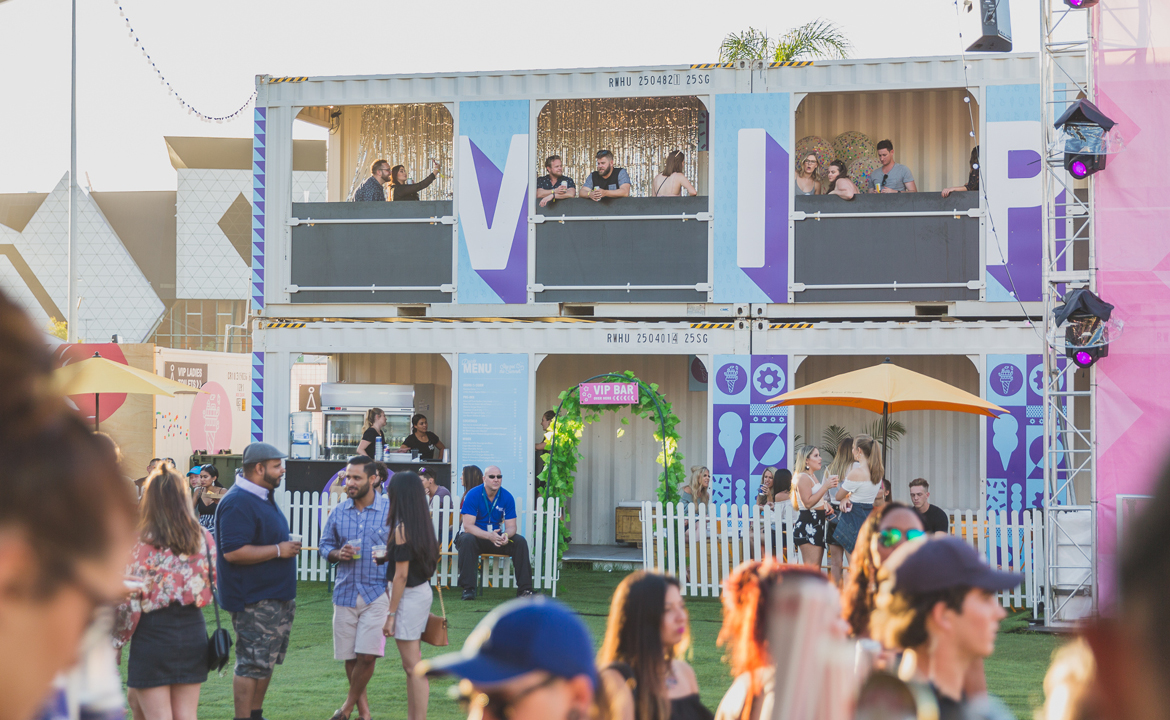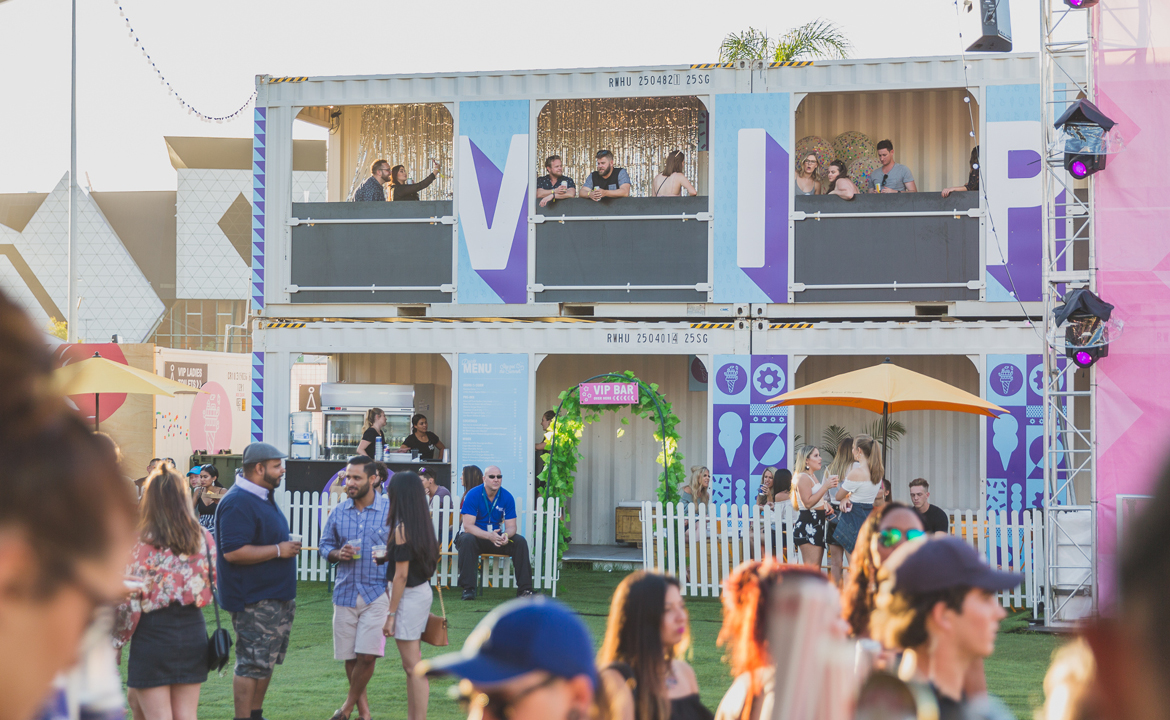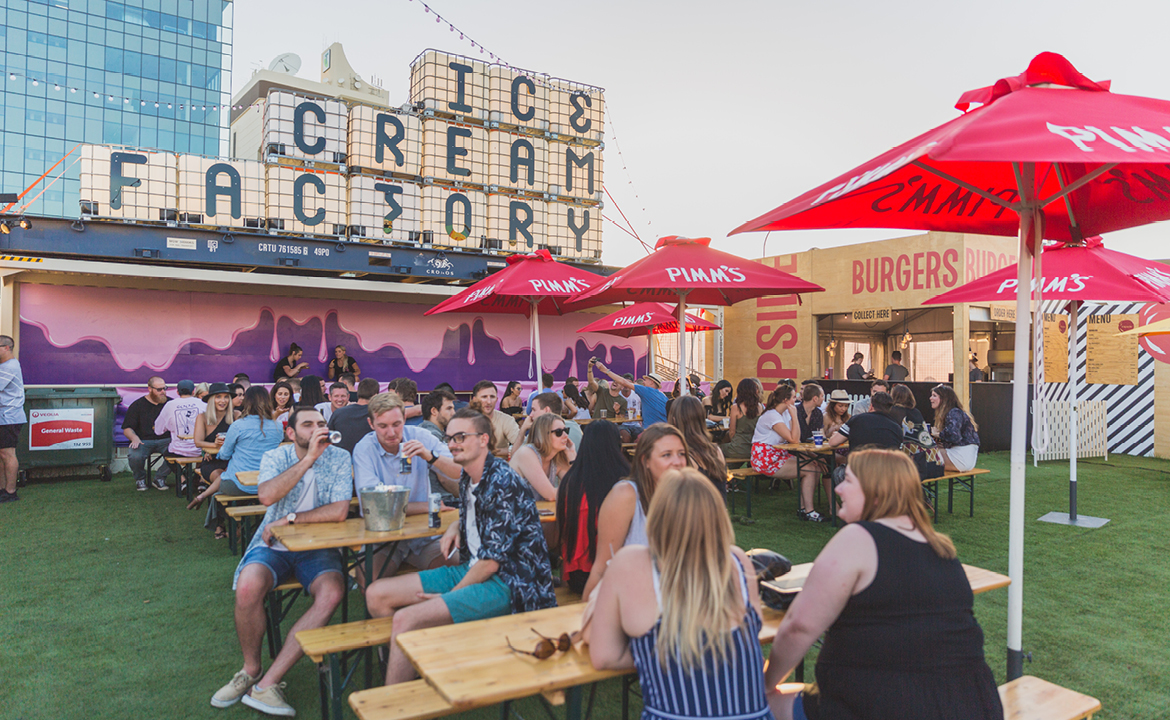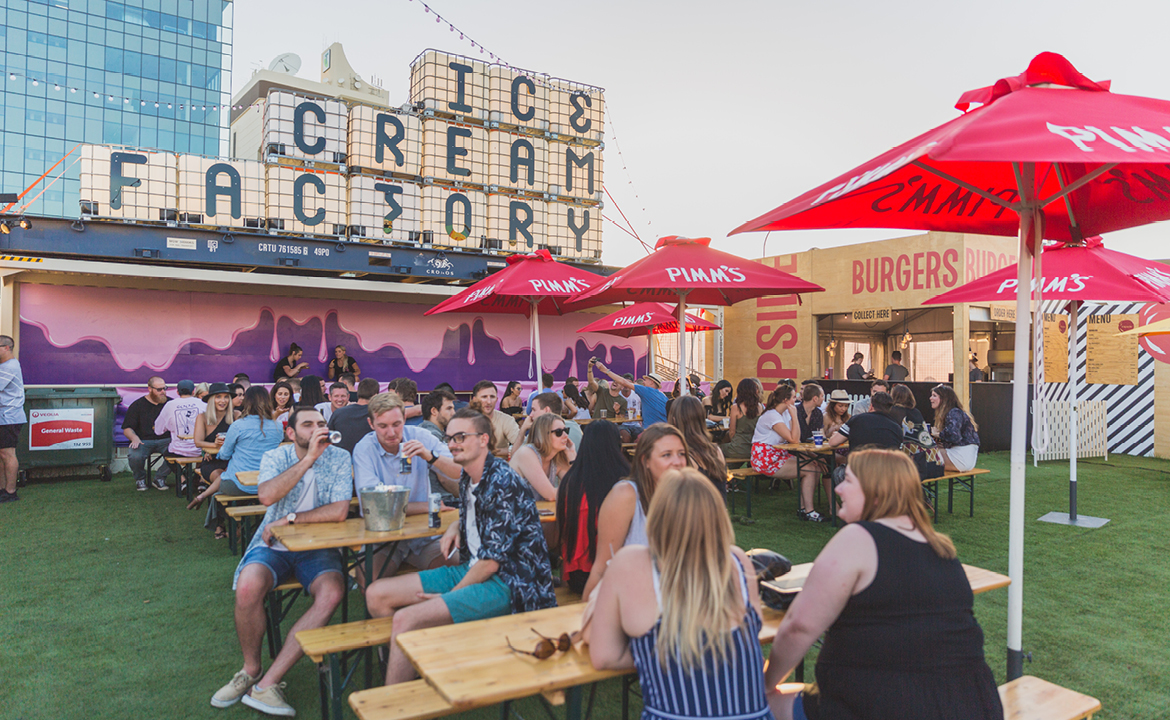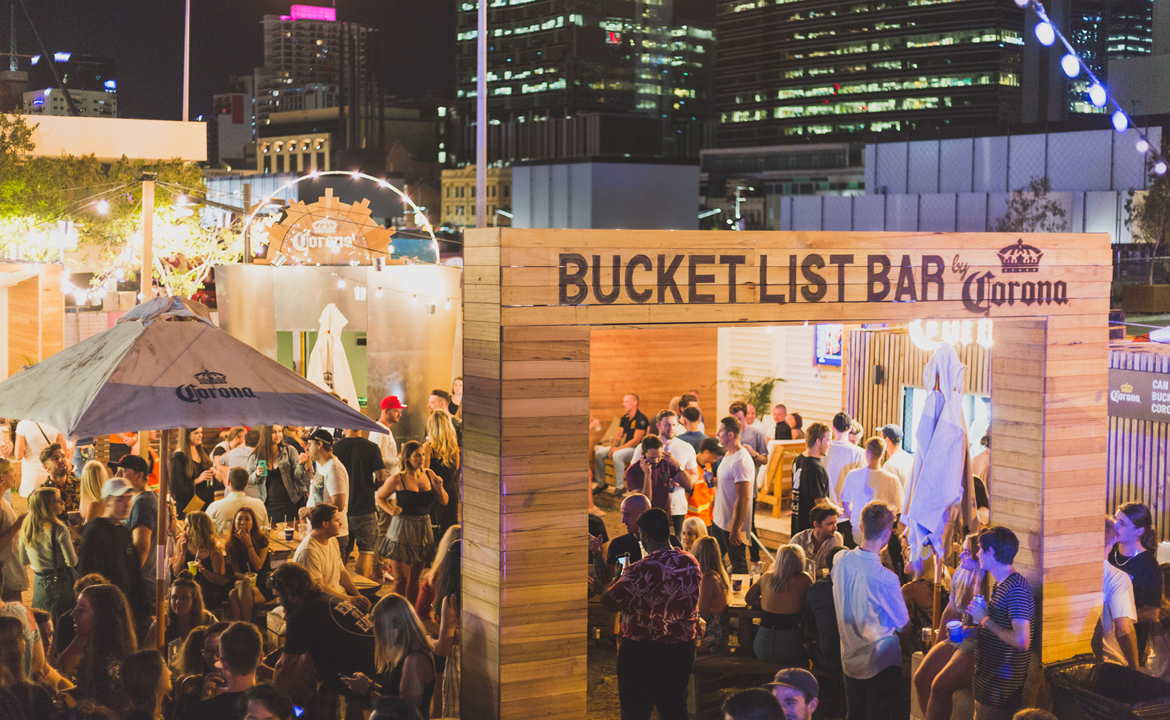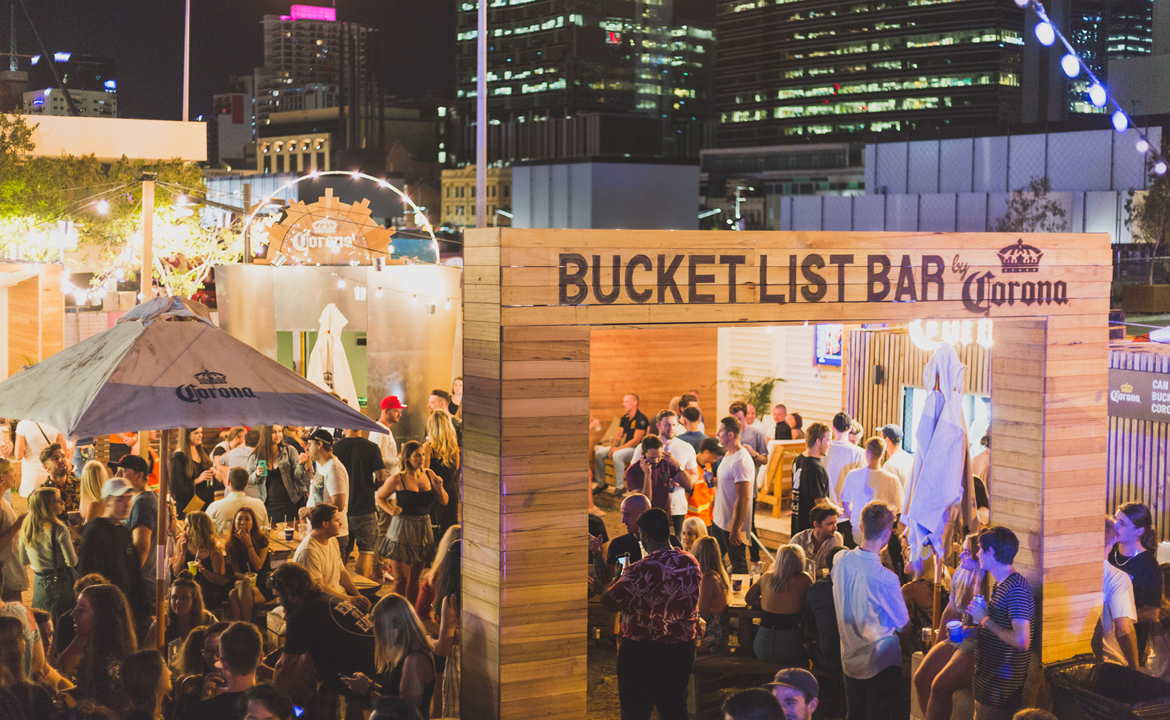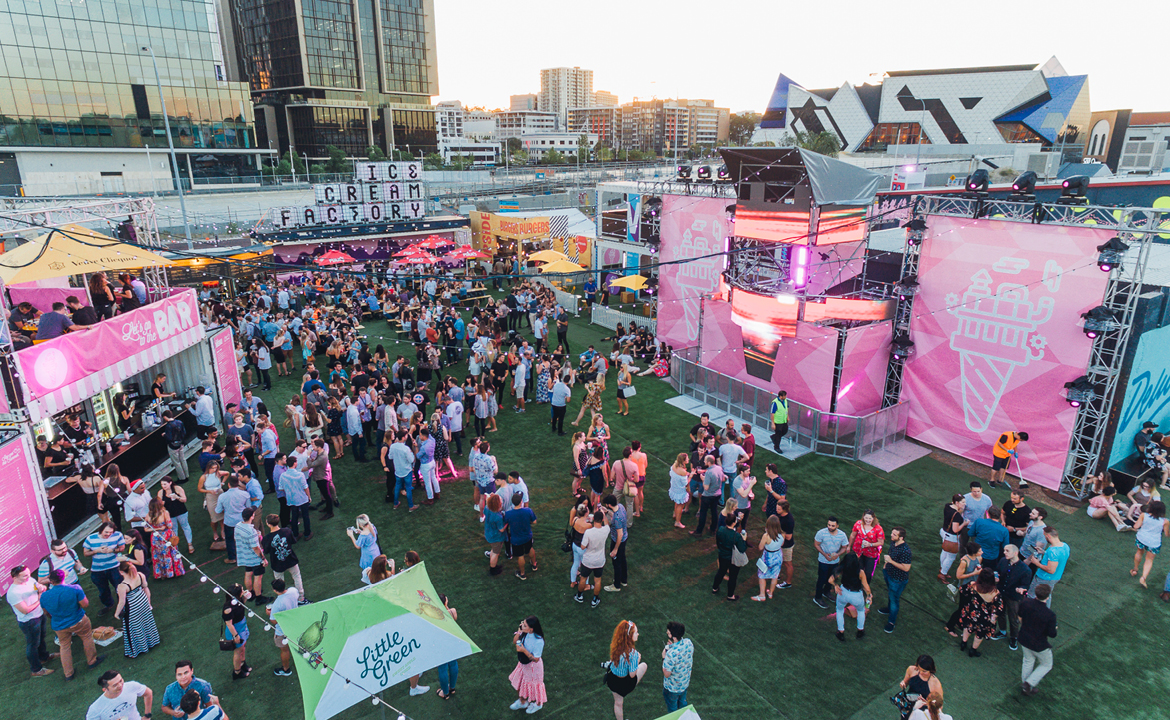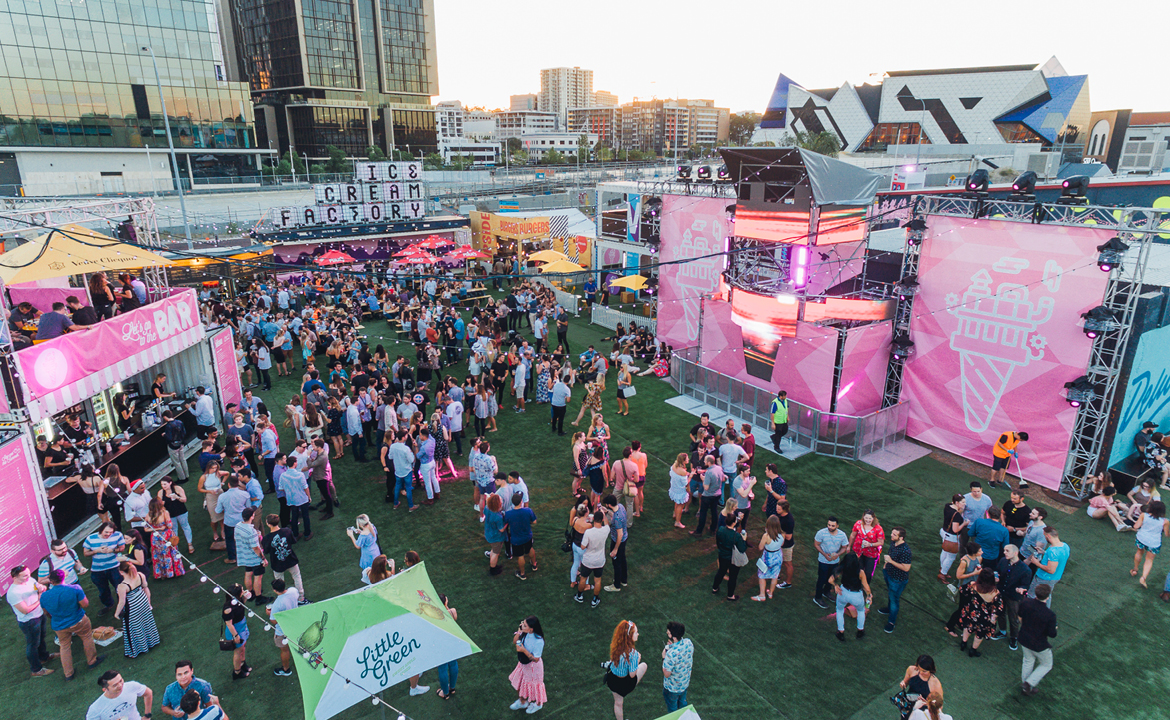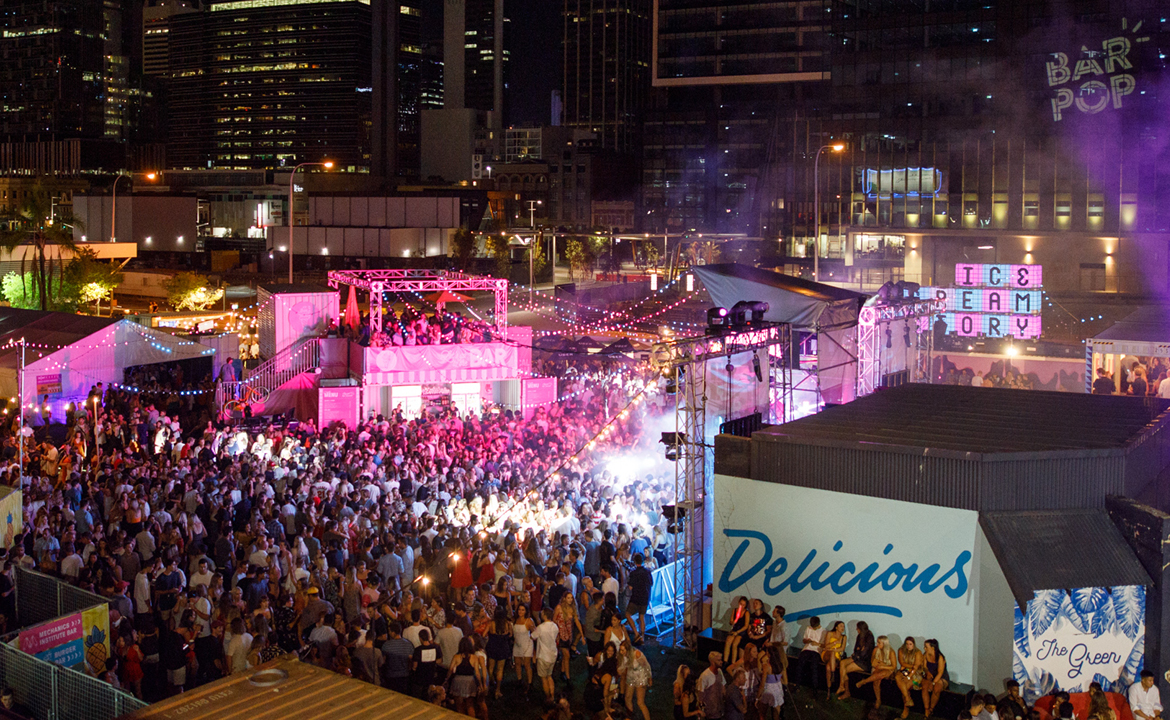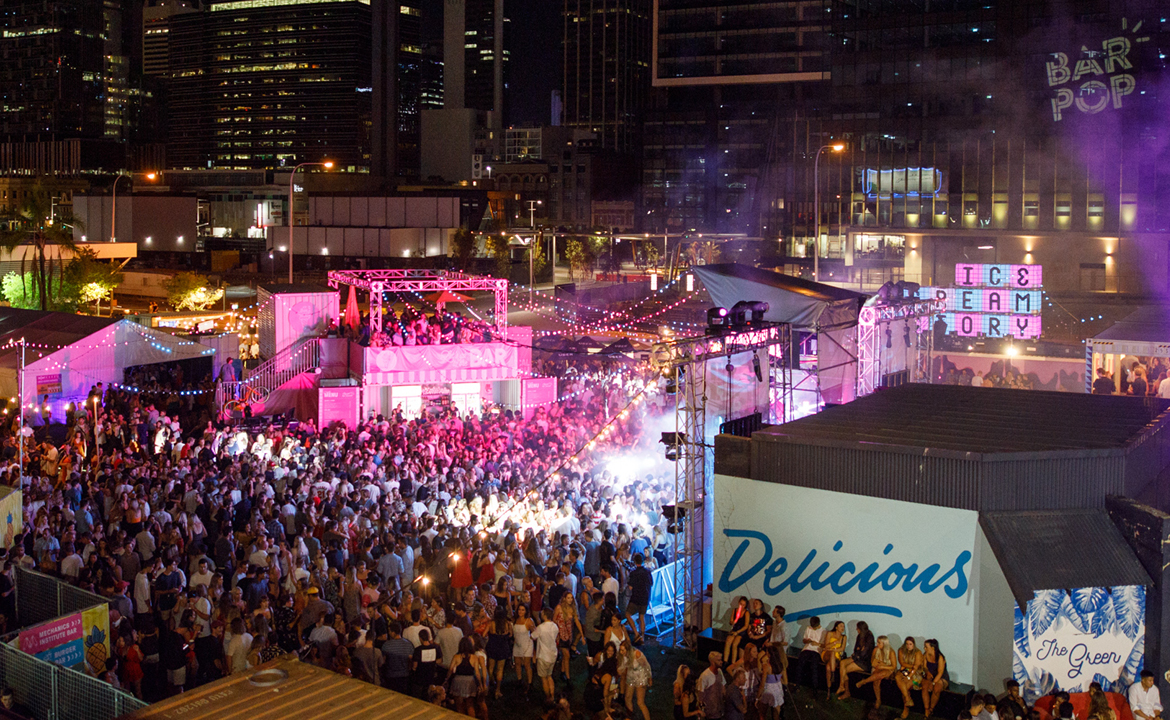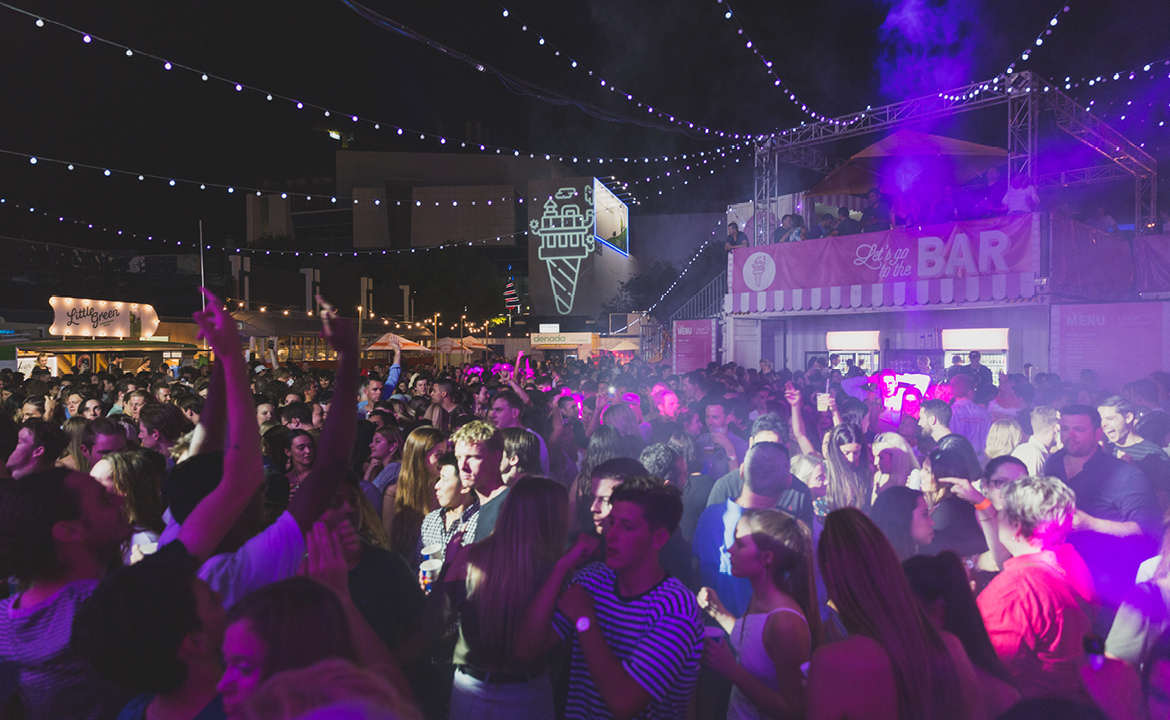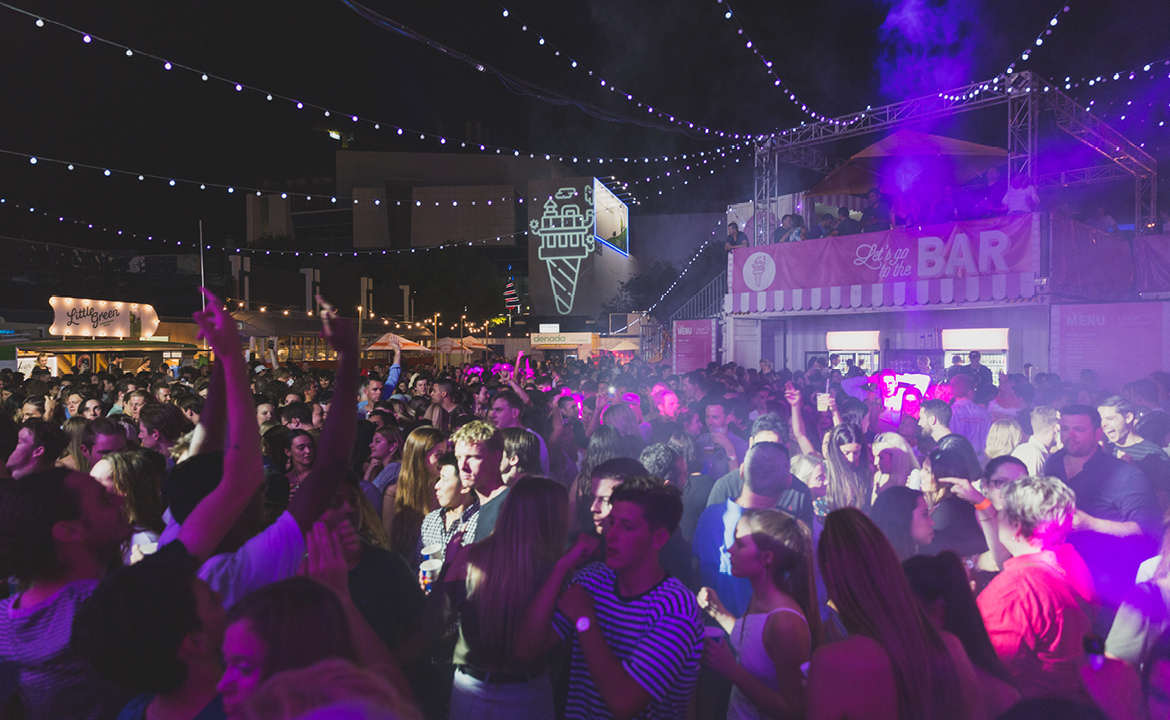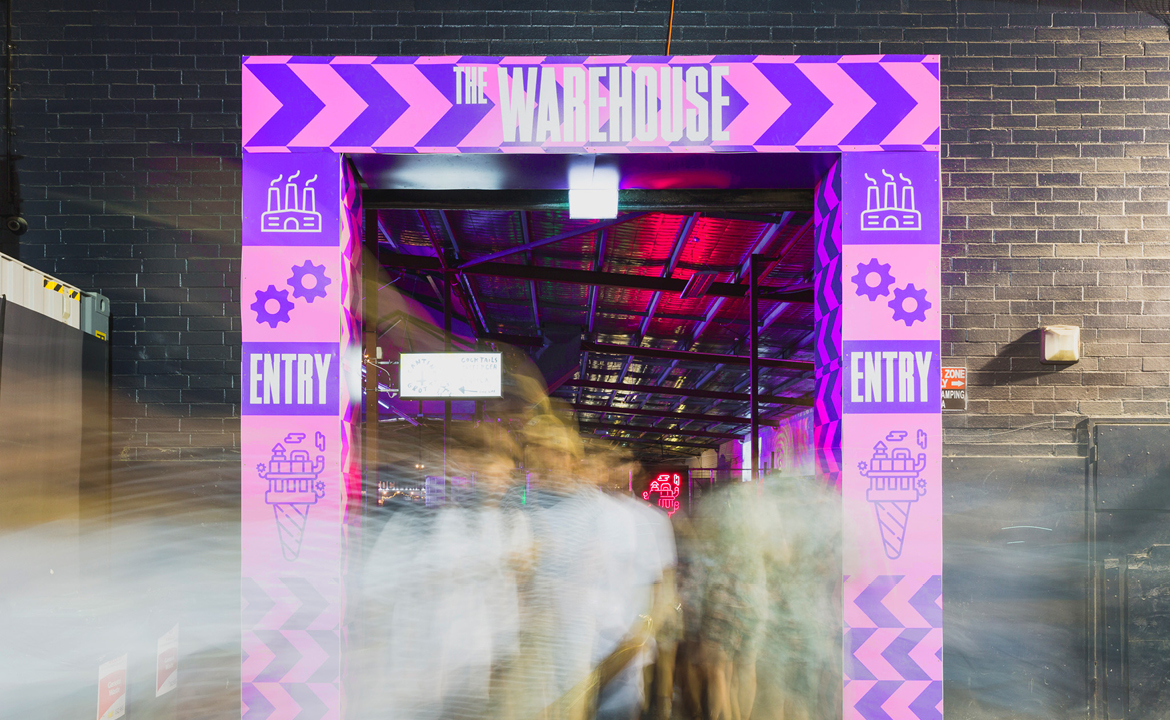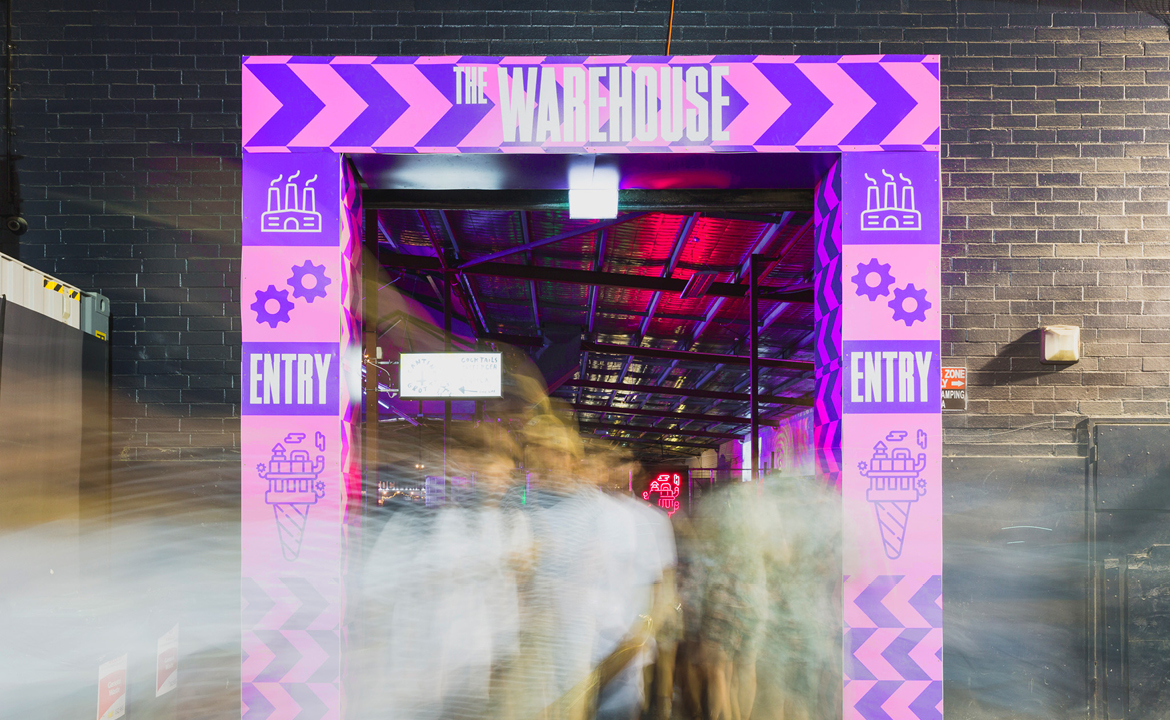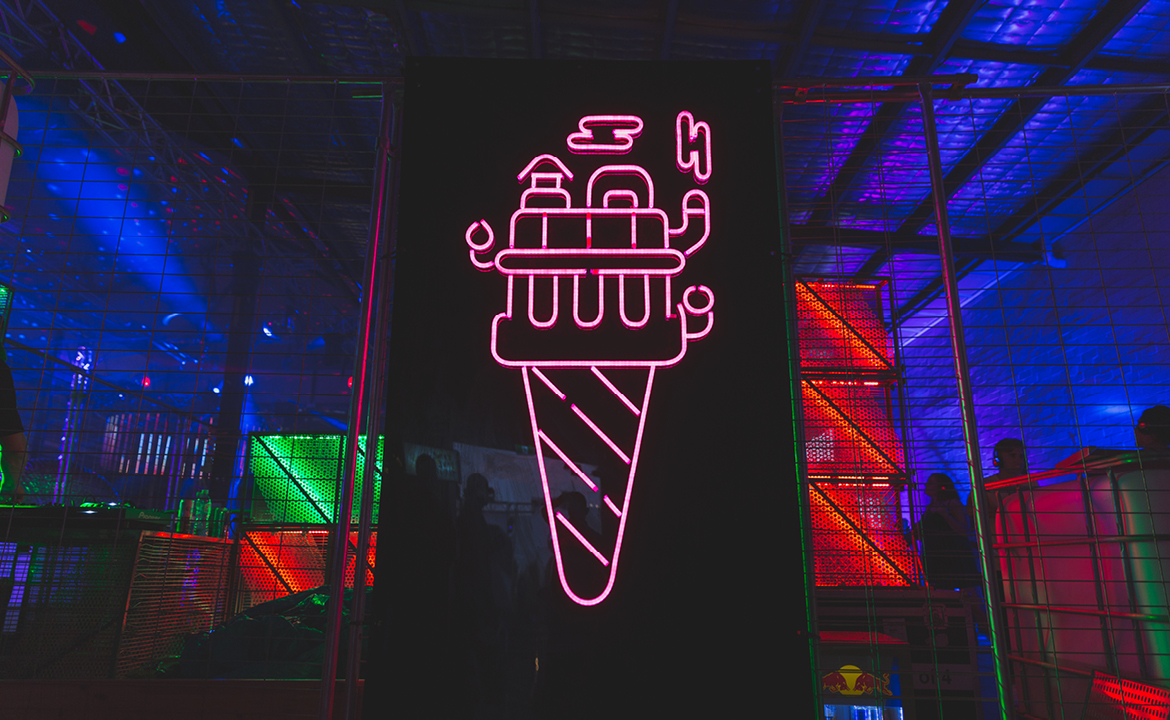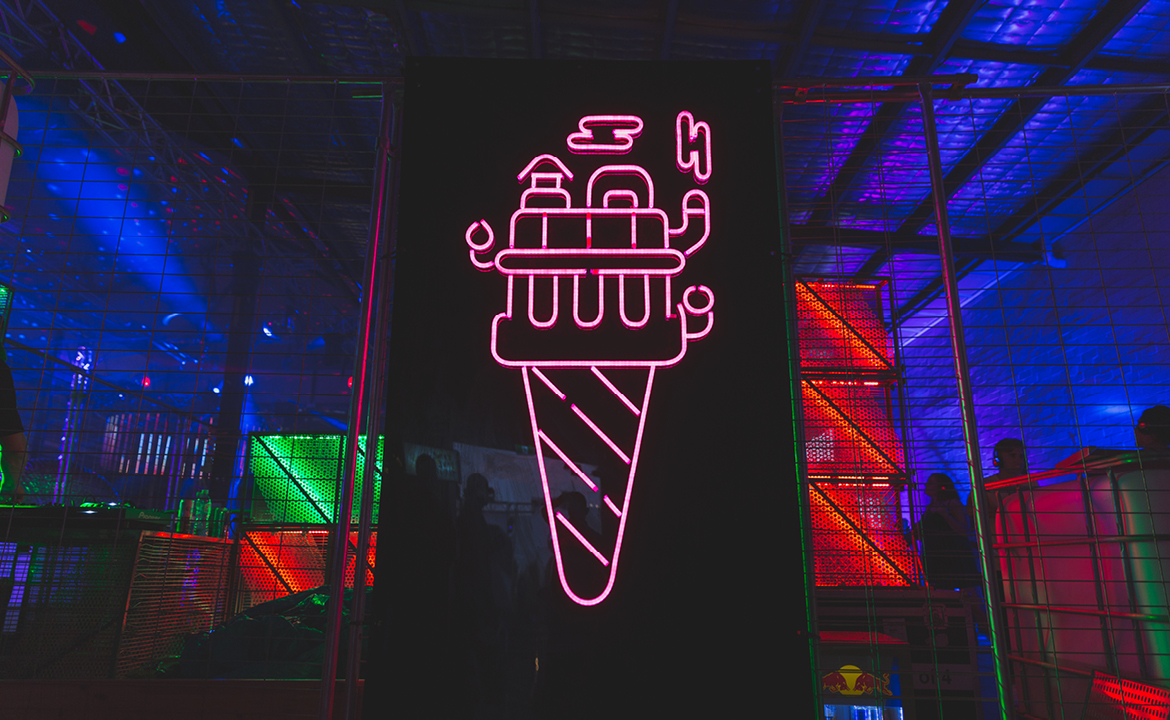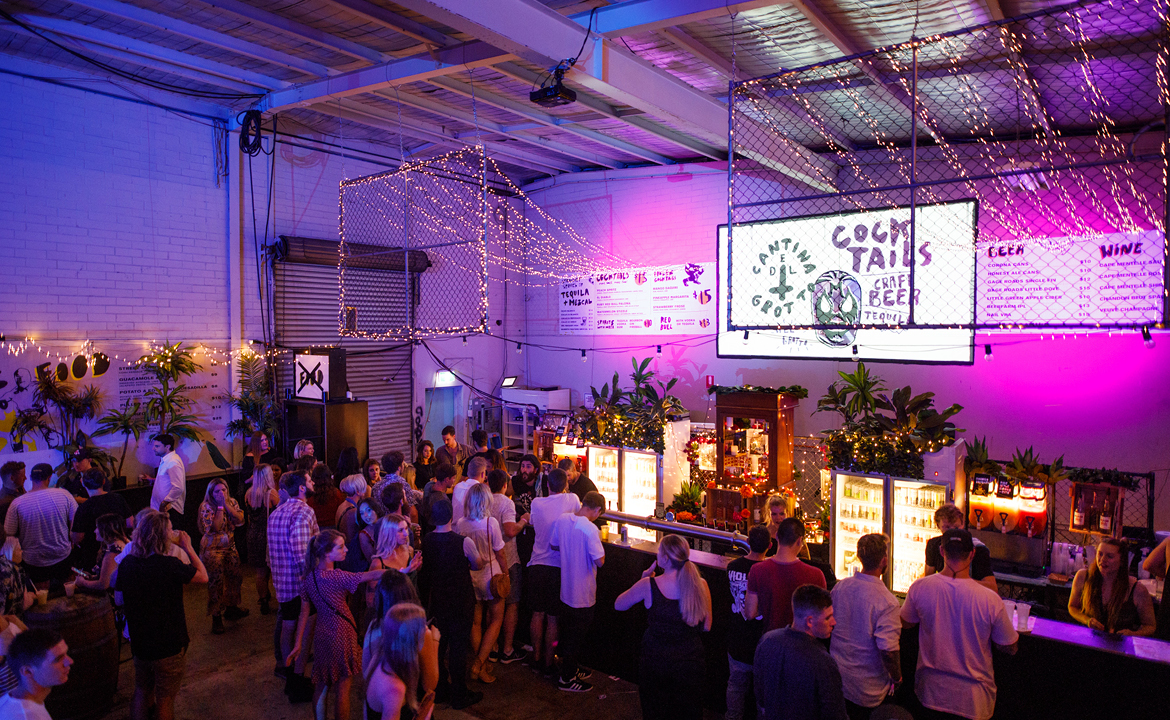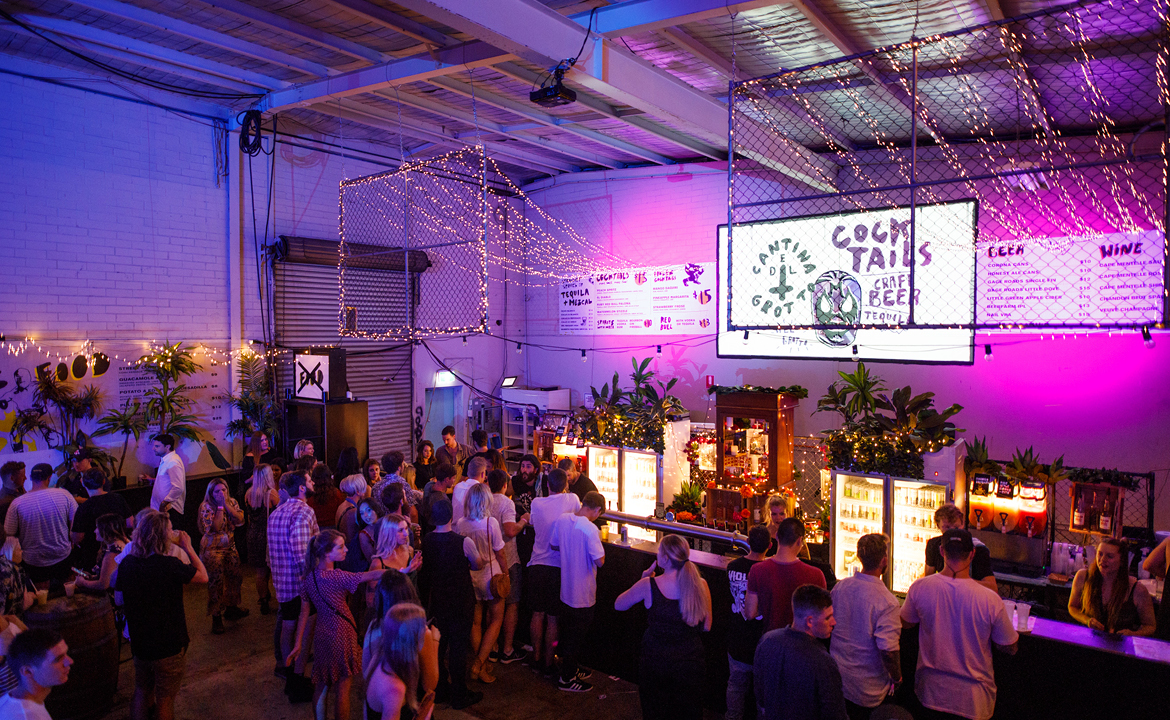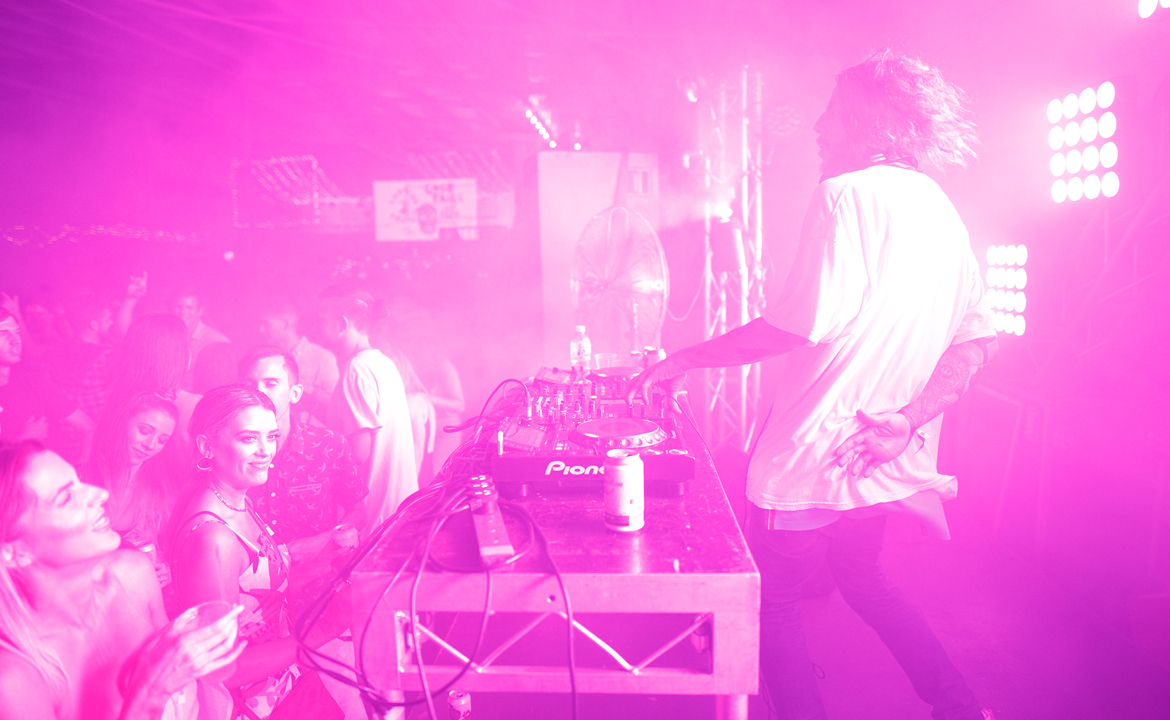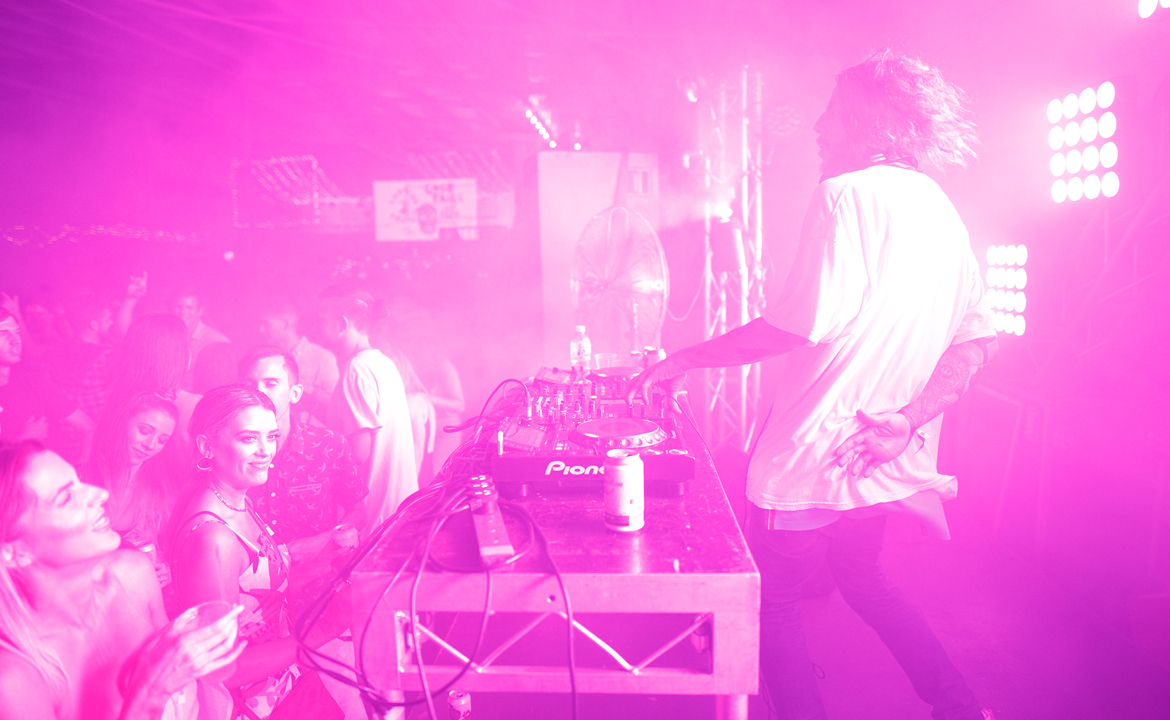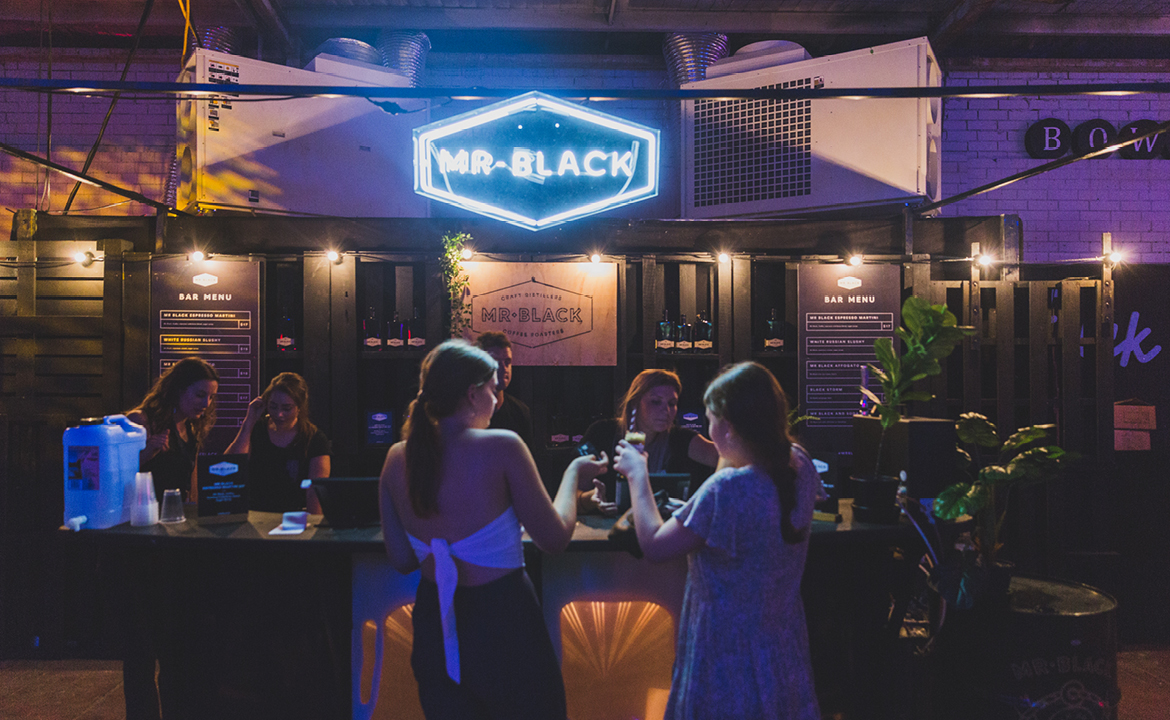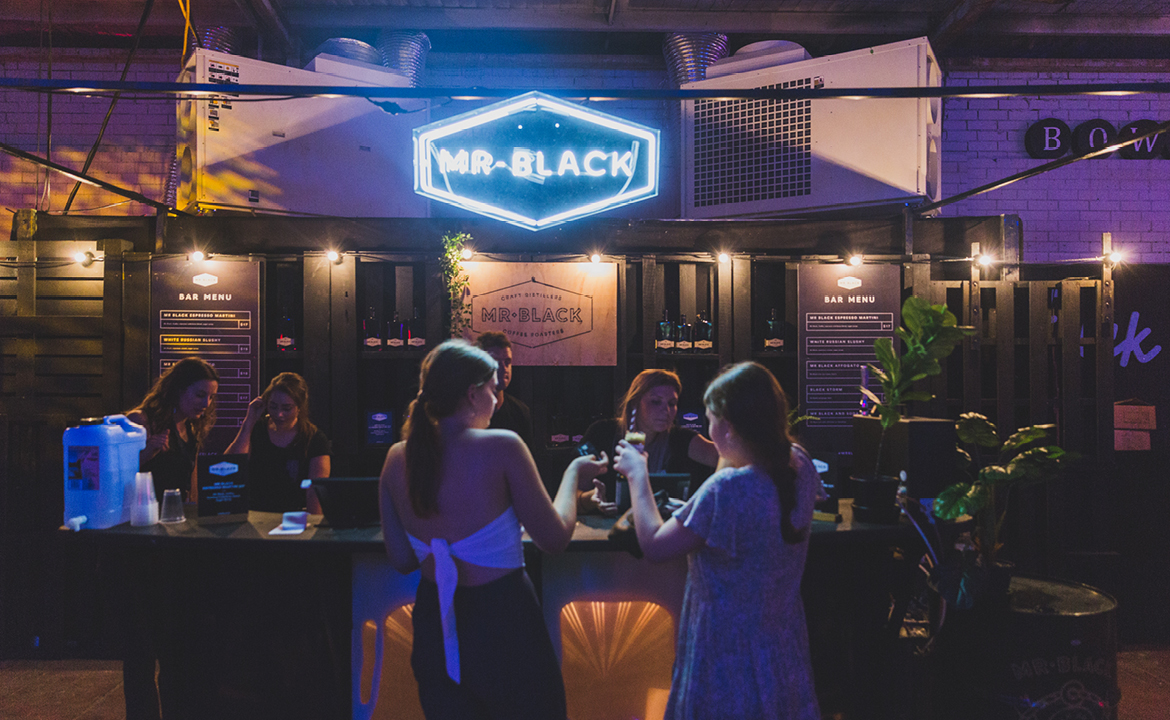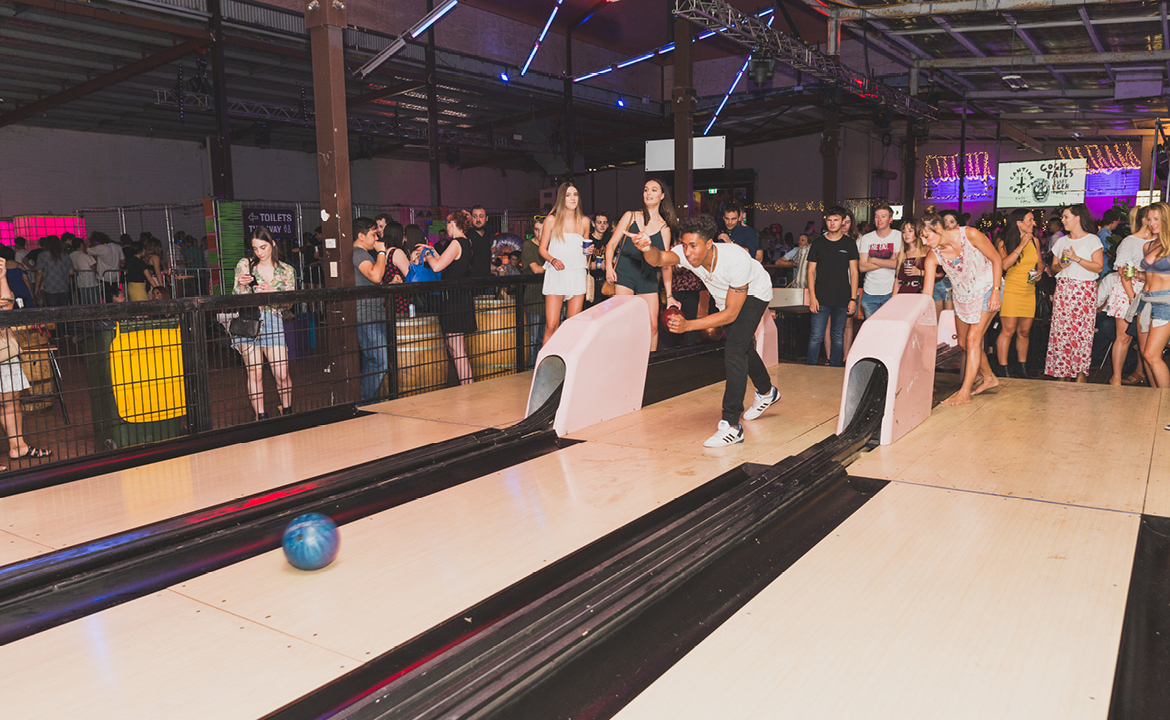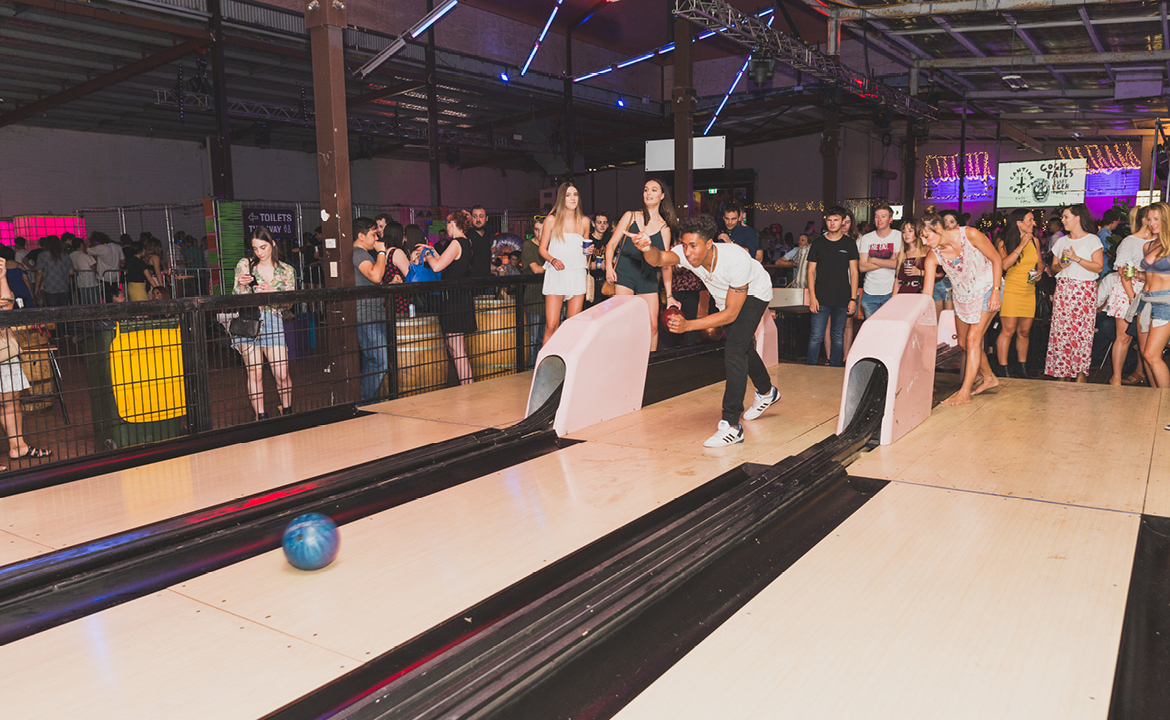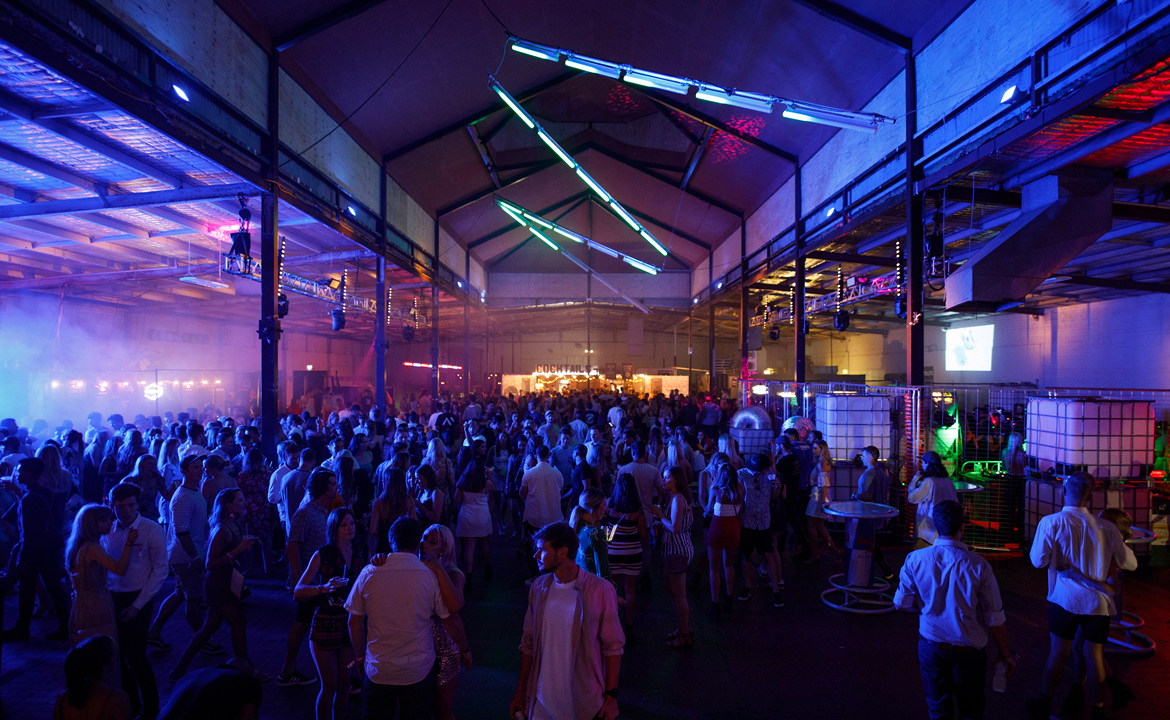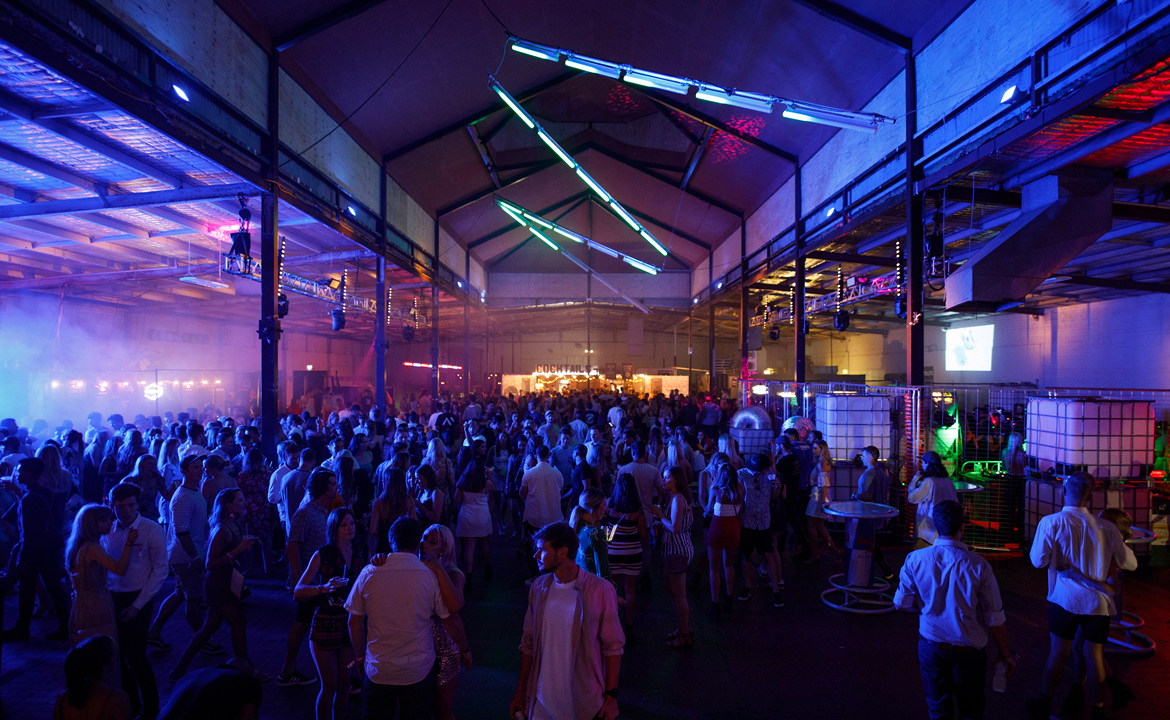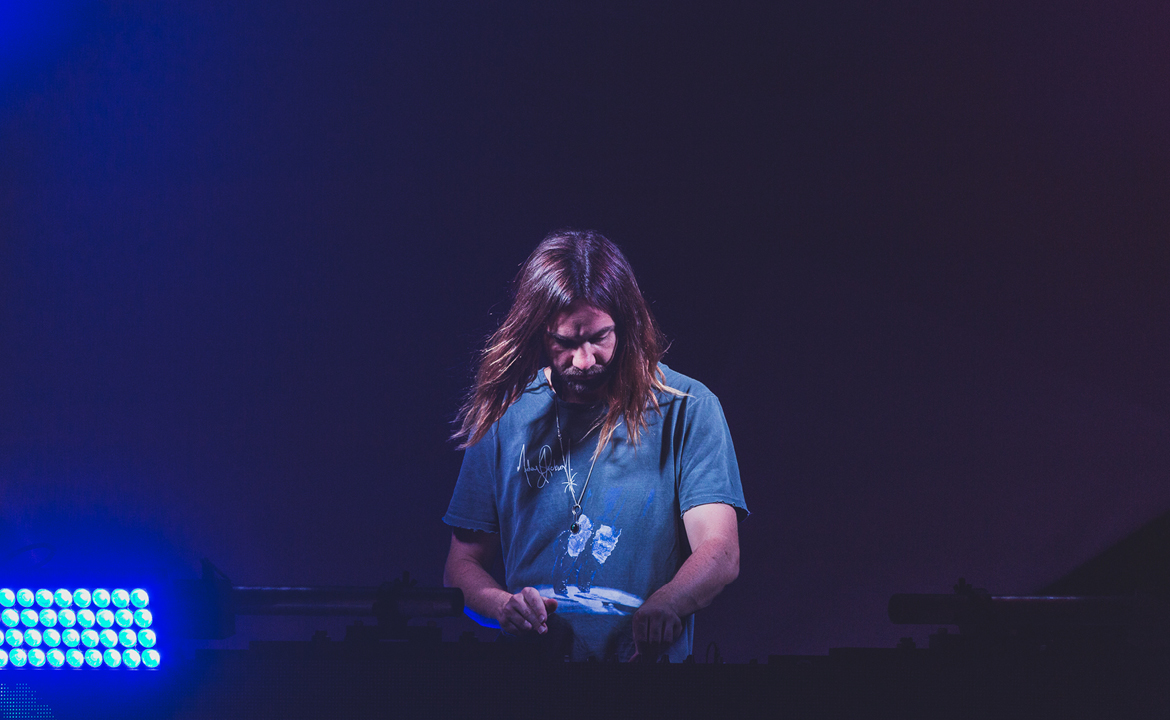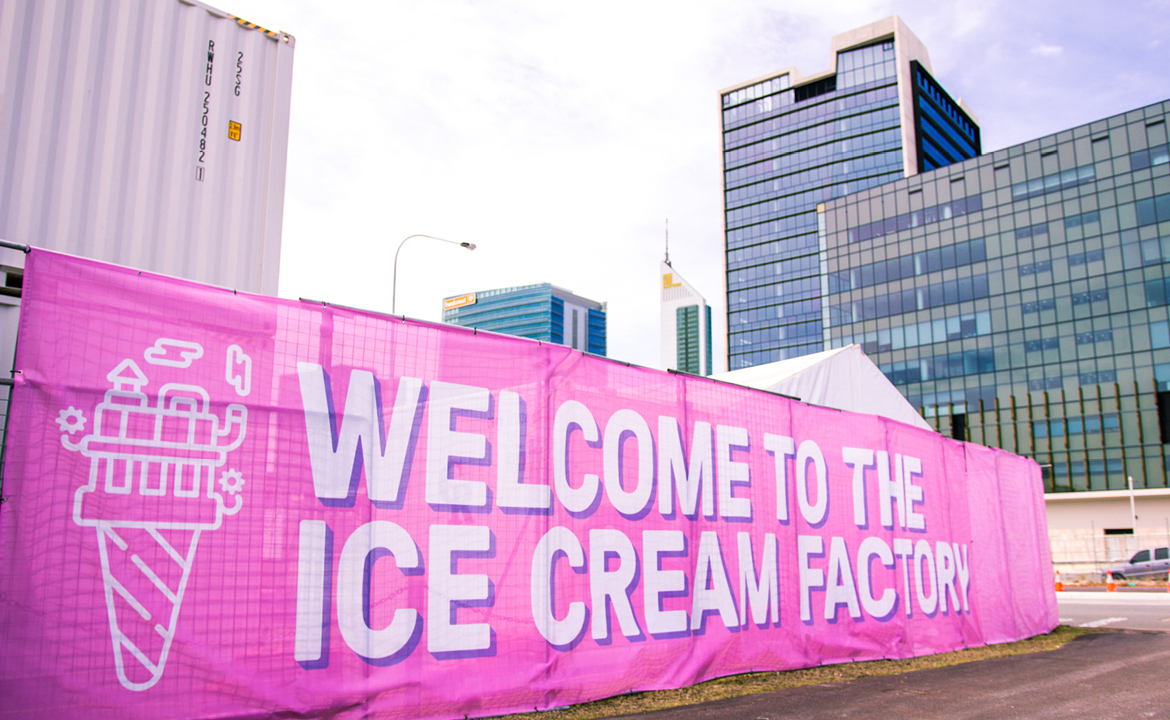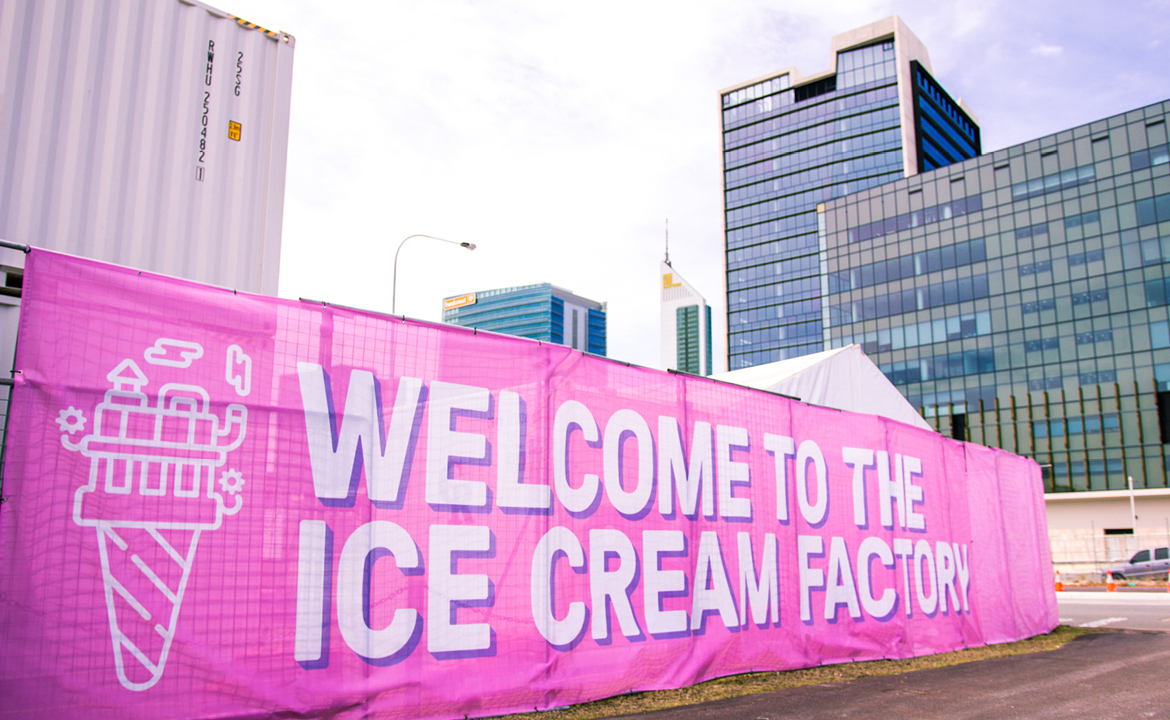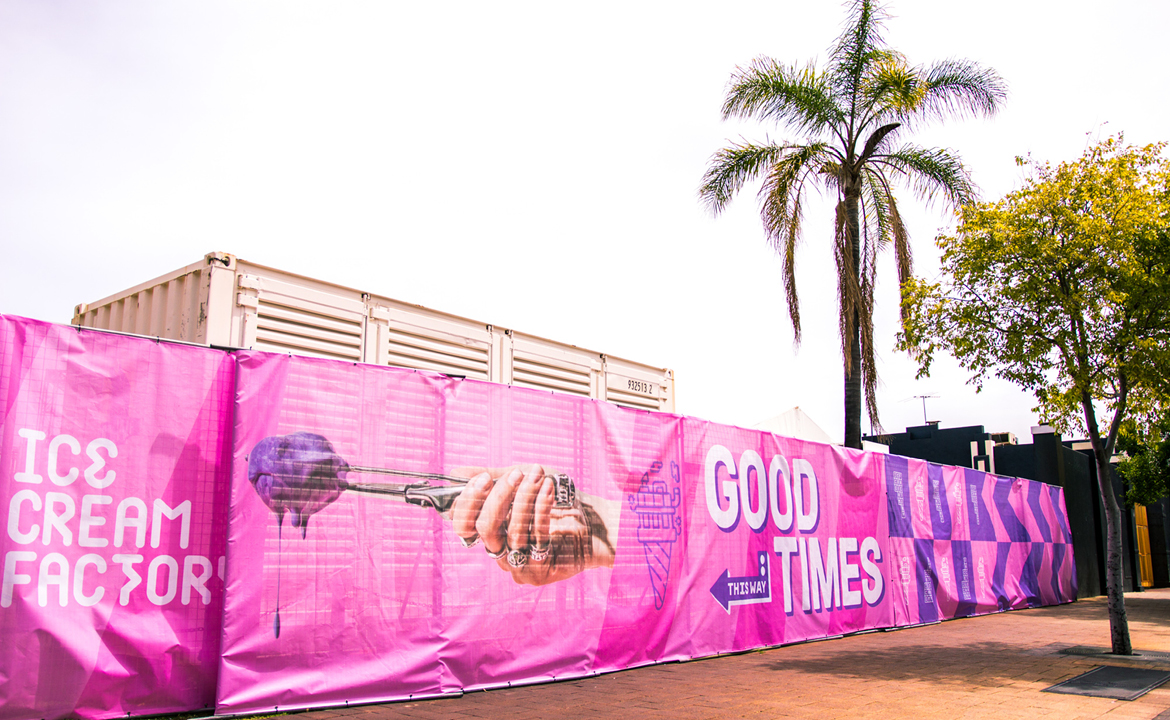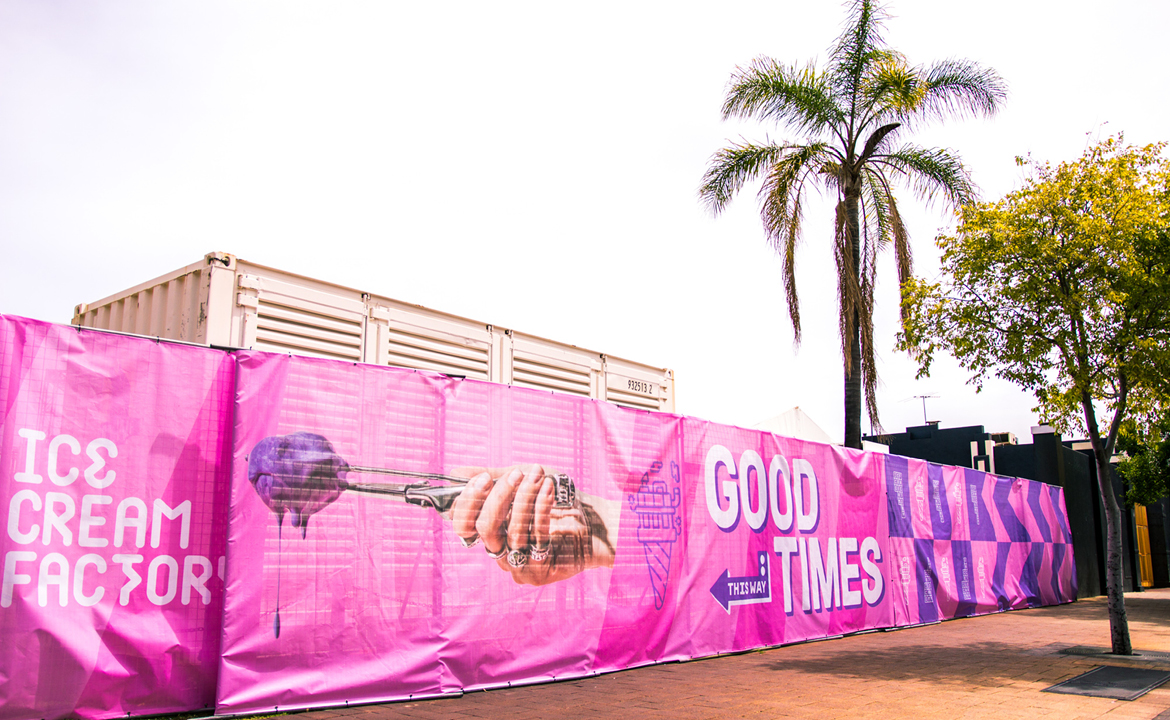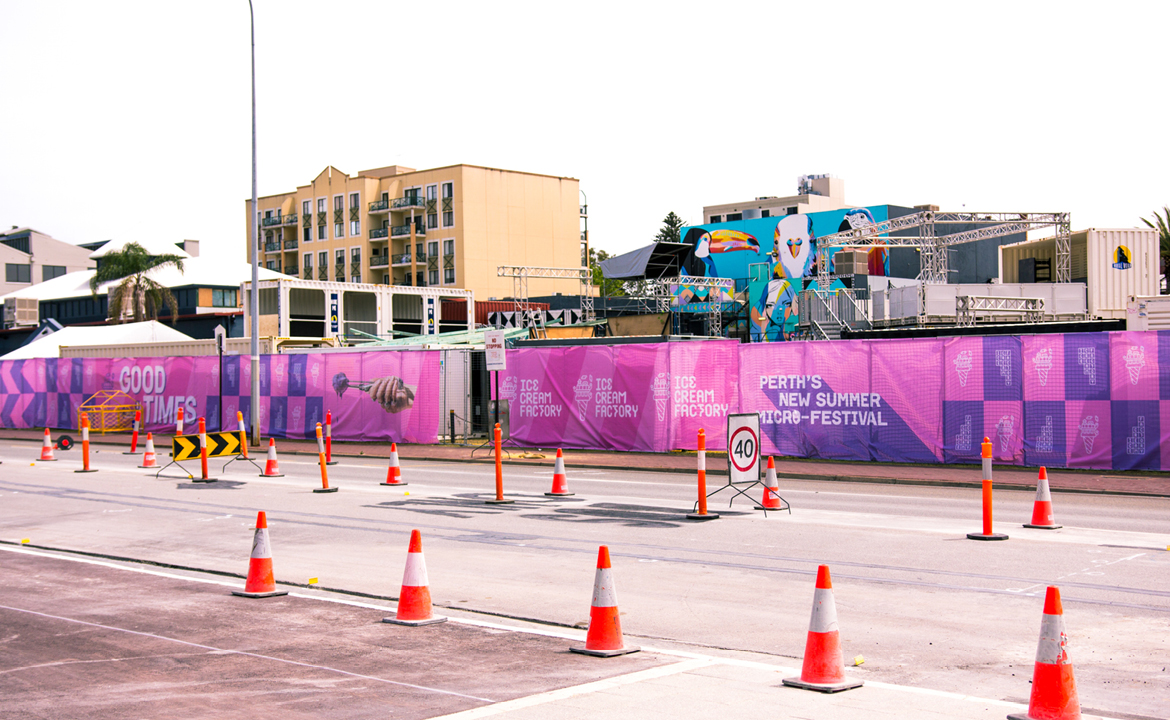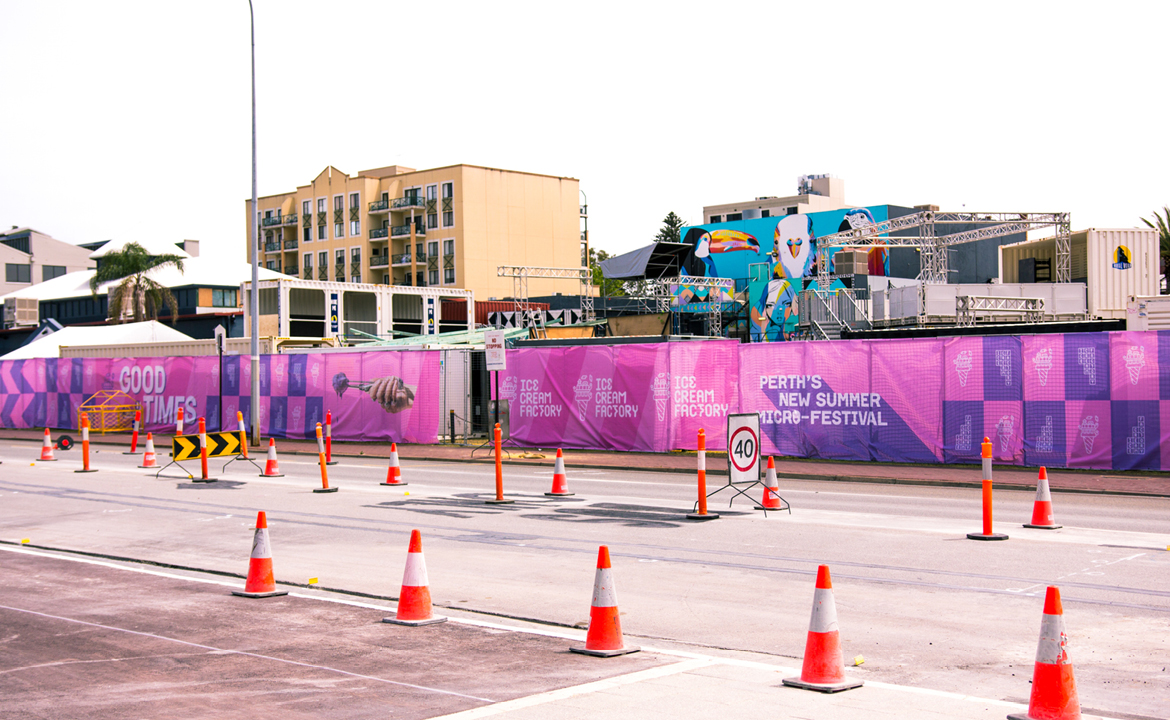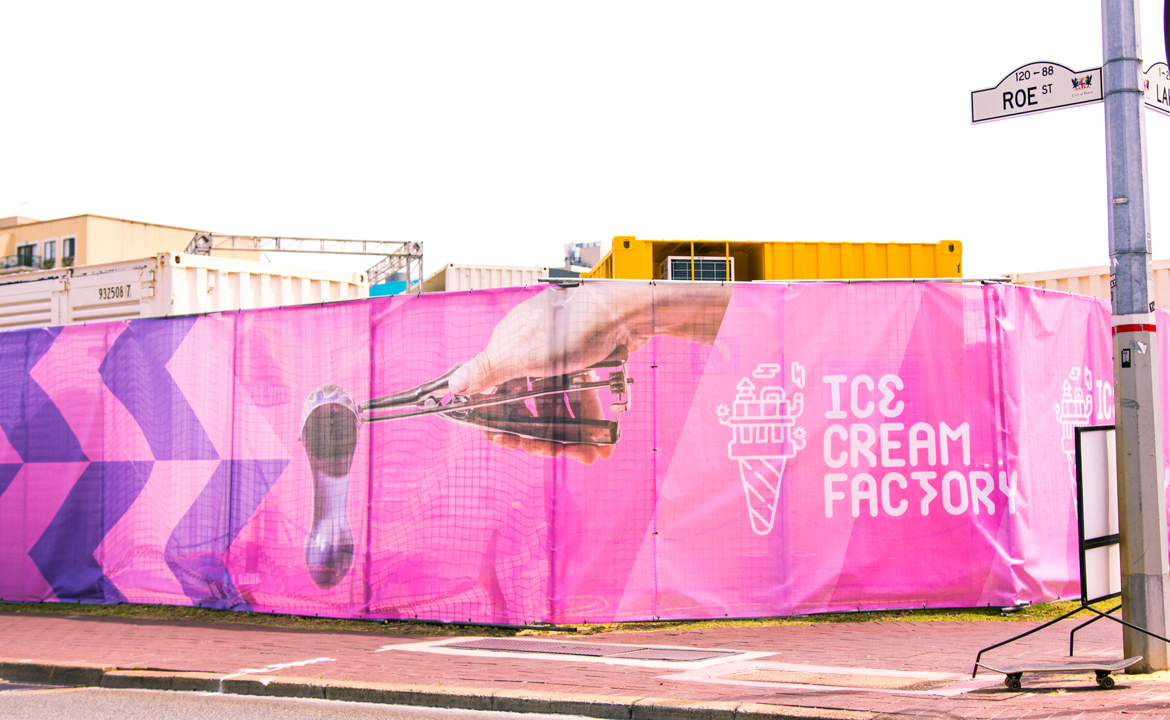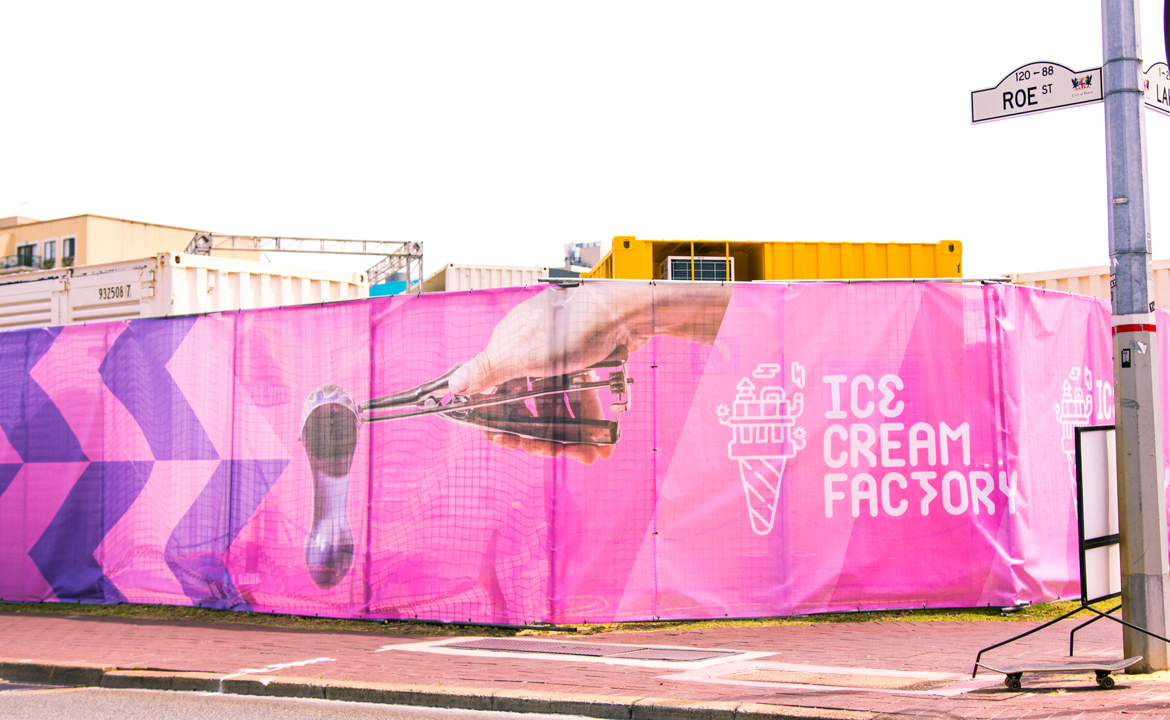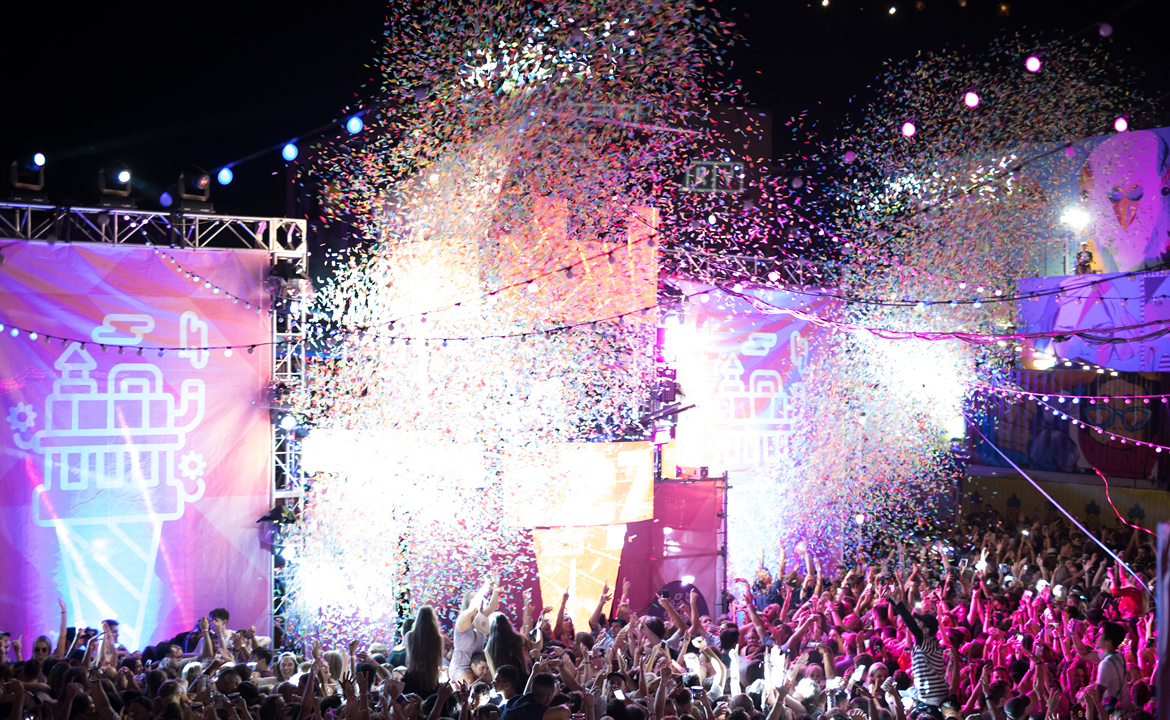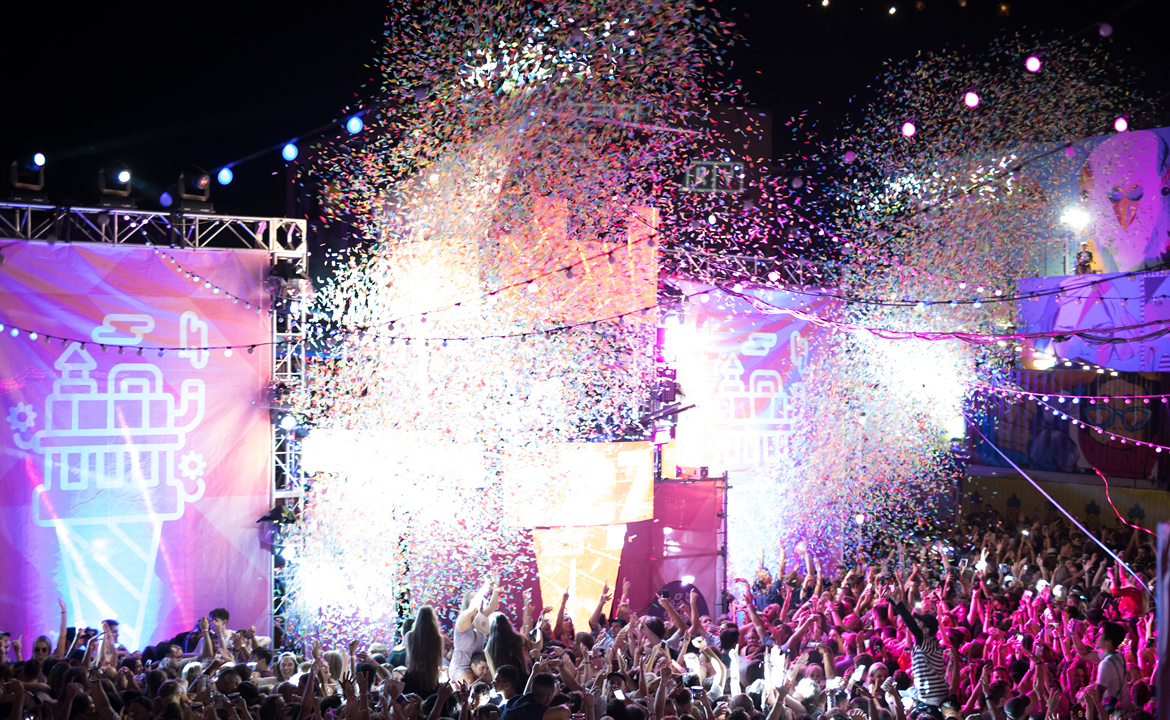 [unex_ce_button id="content_dlpdfh48g,column_content_tog4ny4hs" button_text_color="#1168f4" button_font="semibold" button_font_size="15px" button_width="auto" button_alignment="center" button_text_spacing="2px" button_bg_color="#ffffff" button_padding="15px 60px 15px 60px" button_border_width="0px" button_border_color="#000000" button_border_radius="0px" button_text_hover_color="#ffffff" button_text_spacing_hover="2px" button_bg_hover_color="#1168f4" button_border_hover_color="#000000" button_link="http://www.ryanvincent.com.au/work/elmward/" button_link_type="url" button_link_target="_self" has_container="" in_column="1"]Previous Project[/ce_button]
[unex_ce_button id="content_dlpdfh48g,column_content_toqx642pw" button_text_color="#1168f4" button_font="semibold" button_font_size="15px" button_width="auto" button_alignment="center" button_text_spacing="2px" button_bg_color="#ffffff" button_padding="15px 60px 15px 60px" button_border_width="0px" button_border_color="#000000" button_border_radius="0px" button_text_hover_color="#ffffff" button_text_spacing_hover="2px" button_bg_hover_color="#1168f4" button_border_hover_color="#000000" button_link="http://www.ryanvincent.com.au/work/runner-runner/" button_link_type="url" button_link_target="_self" has_container="" in_column="1"]Next Project[/ce_button]